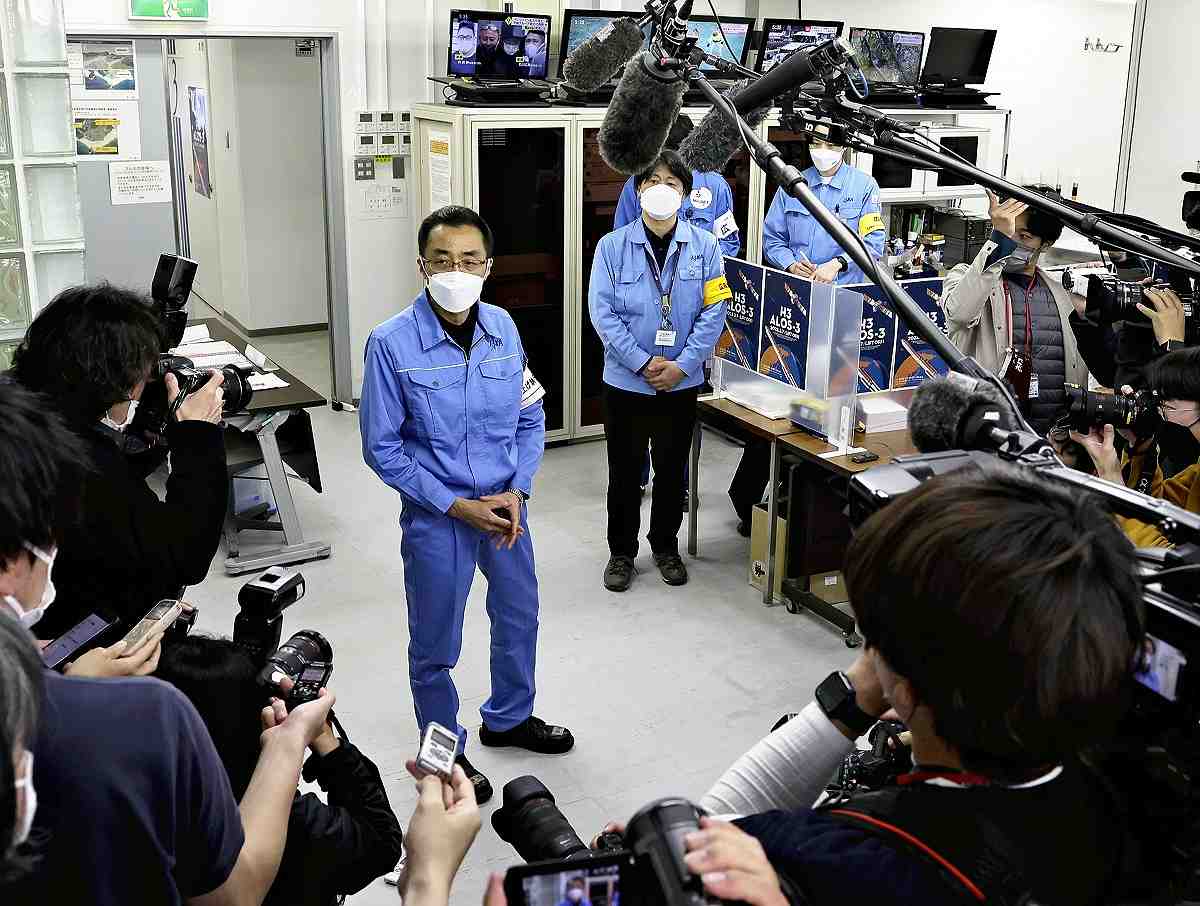 7:00 JST, March 10, 2023
An anomaly in the power supply system was detected during Tuesday's failed launch of Japan's first flagship H3 rocket, according to the Japan Aerospace Exploration Agency.
JAXA said Wednesday that the anomaly, which occurred after the launch, was confirmed in the second stage section which carried the engine that failed to ignite.
The space agency plans to further investigate whether this anomaly was the direct cause of the failure to ignite the engine.
JAXA presented the preliminary findings to an expert panel of the Education, Culture, Sports, Science and Technology Ministry.
JAXA launched the first H3 rocket from the Tanegashima Space Center in Kagoshima Prefecture at 10:37 a.m. on Tuesday.
When the second stage engine failed to ignite and the spacecraft was unable to enter Earth orbit as planned, JAXA sent a destruct command signal at 10:51 a.m., about 14 minutes after launch.
According to JAXA, flight data analysis of the failed rocket launch revealed abnormal levels for parameters including the voltage of the power supply system around the time the ignition signal was sent to the second stage engine.
Meanwhile, JAXA has confirmed that an ignition signal was sent to the second stage engine and that the engine received the signal.
JAXA has begun investigations to carefully confirm the relationship between the power system anomaly and the failure to ignite the engine.
The second stage engine of the H3 rocket has the same ignition and combustion mechanisms as the H-2A, the current main rocket. Since some parts and other components have been changed, JAXA plans to closely examine flight data and the manufacturing status of electronic parts in detail.
Add TheJapanNews to your Google News feed.