Japan-Australia Research Team Receives Guinness Record for Footage of Fish 8,300 Meters Underwater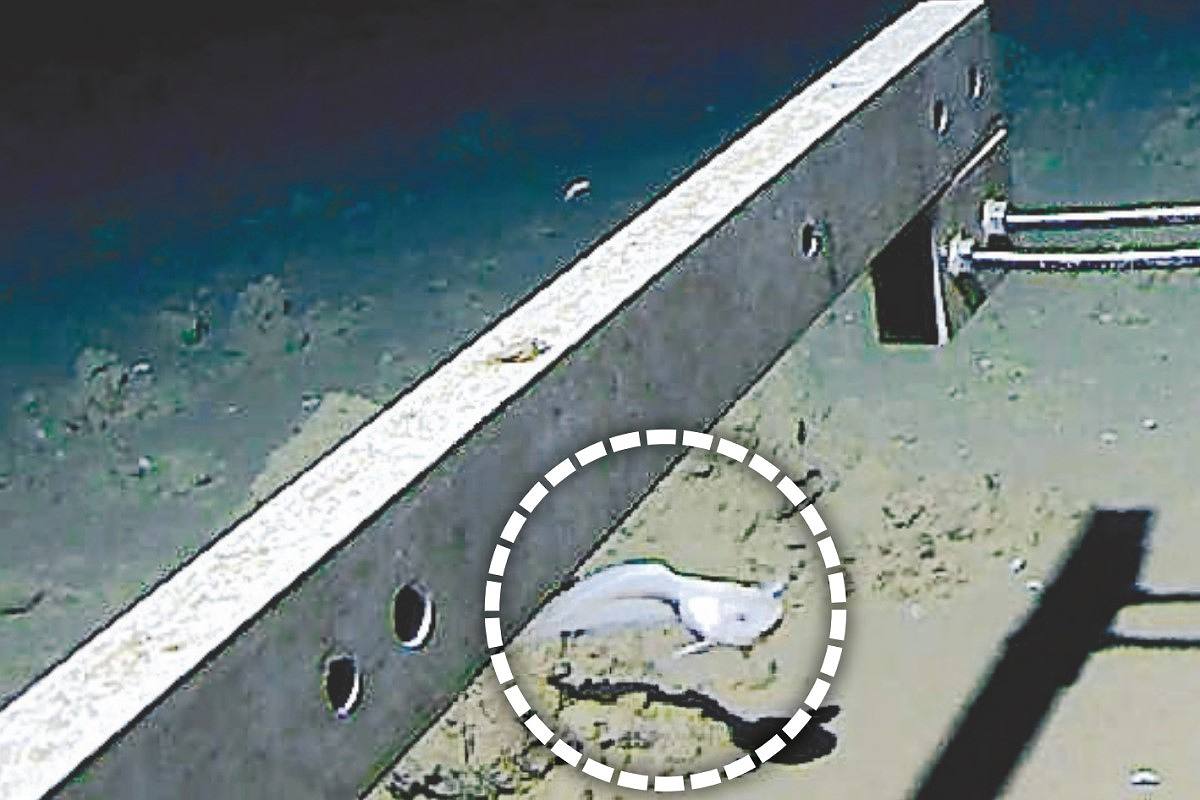 17:50 JST, April 5, 2023
A team of scientists from academic institutions in Japan and Australia has filmed a fish at a depth of 8,336 meters in the Izu-Ogasawara Trench in southern Japan, setting a new record for the deepest fish ever recorded.
The team, which includes researchers from Tokyo University of Marine Science and Technology, was conducting a survey in a part of the trench near the Ogasawara Islands on Aug. 15, 2022, when their underwater robot recorded the fish.
Guinness World Records has recognized the discovery as the world's deepest fish on record.
Prior to the team's encounter with the deep-sea specimen, the deepest fish on record was observed in 2017 in the Mariana Trench at a depth of 8,178 meters, a difference of about 150 meters compared to the latest footage.
The researchers filmed an about 20-centimeter-long translucent snailfish swimming around the robotic arm of their deep-sea robot in an environment where the pressure is about 800 times greater than at the ocean surface.
Hiroshi Kitazato, a researcher from Tokyo University of Marine Science and Technology, received the Guinness World Record certificate at the university's Shinagawa Campus on Tuesday.
"We were surprised that we were able to film [fish] in an area close to the limits of their habitable environment. We now know that the ultra-deep sea is a dynamic world. We want to dedicate the certificate to the fish," he said.
---
---
Add TheJapanNews to your Google News feed.