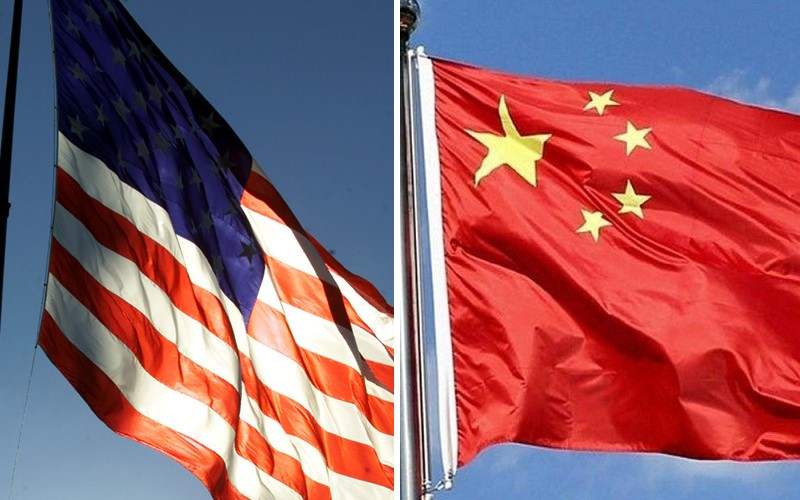 19:39 JST, April 20, 2021
Climate change poses an existential threat to the world, U.S. President Joe Biden has warned.
In January, immediately after taking office, Biden reversed the previous Trump administration's policy, which had turned its back on environmental measures. Biden also had the United States return to the Paris Agreement, an international framework for combating global warming.
Biden will host a summit on climate change issues on April 22-23, seeking the participation of about 40 countries and regions, including Japan. He is aiming to take the initiative and stand at the forefront of reducing greenhouse gas emissions.
Biden is working hard to coordinate with allied nations in preparation for the summit. At the Japan-U.S. summit on April 16, a statement on bilateral cooperation on climate change was released.
During a meeting with British Prime Minister Boris Johnson in March, Biden proposed that democratic countries should build a joint framework to compete with China's Belt and Road Initiative, which aims to create a huge economic bloc. The proposal appears to be prompted by the desire to suppress China's influence, through such means as supporting the construction of renewable energy-related facilities in emerging countries.
China has also launched a diplomatic offensive to counter the United States.
Chinese Foreign Minister Wang Yi, who is also a state councilor of China, visited six countries in the Middle East in March, where he expressed China's desire to assist with their economic diversification strategies. He indicated China's cooperation in the digital field, attracting the attention of oil-producing countries that are seeking to free themselves from their dependence on oil.
China is also promoting infrastructure development in Asia and Eastern Europe through the Belt and Road Initiative.
China and the United States are the world's two largest carbon dioxide emitters, generating more than 40% of global emissions. Both countries are focusing on consolidating their respective blocs, and showing no sign of making a concerted contribution to climate change measures.
A large new facility equipped with a thick pipeline stands imposingly on grasslands in the western Canadian province of Alberta. The facility was planned to be a base for transporting crude oil from oil sands to the U.S. state of Nebraska via a 1,947-kilometer-long pipeline in a joint U.S.-Canada project.
However, Biden canceled the construction permit for the facility on Jan. 20, his inauguration day. The decision was made to show that the United States would drastically change its energy policy, which had mainly focused on fossil fuels.
Ken Kobly, the president and CEO of the Alberta Chambers of Commerce, said the move was very disappointing. Without concealing his resentment, he said he even doubted that the United States was an ally of Canada.
Kobly also said that construction workers for the project, who had supported local economies, disappeared as if they had evaporated.
The Biden administration has domestic problems regarding its energy policy.
Ambitious target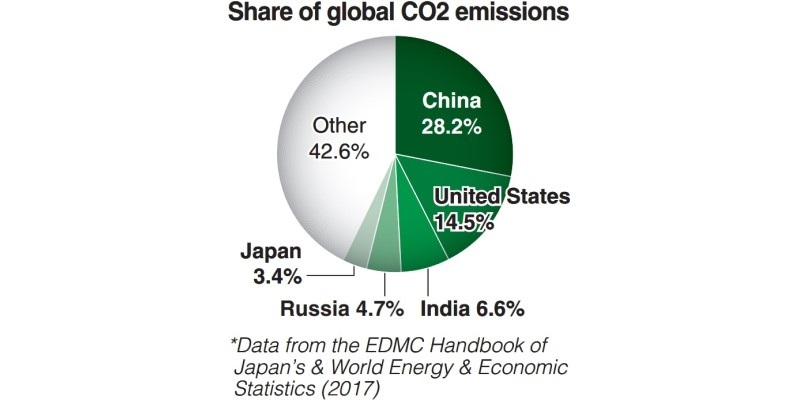 Major countries are now heightening their reduction targets. Last year, for example, the European Union and Britain raised their greenhouse gas reduction targets to be achieved by 2030.
The United States will soon come up with a new target to be achieved by 2030.
By fiscal 2030, Japan plans to reduce its emissions by 26% from fiscal 2013. It is considering the possibility of a higher target. To demonstrate its cooperative stance with the Biden administration, Japan will inevitably have to present figures indicating its firm determination, a senior government official said.
China has indicated its target for realizing decarbonization, as if trying to get ahead of the United States. But it is still unclear how much actual substance that target will have.
Chinese President Xi Jinping declared at the Climate Ambition Summit 2020 in December that China would bring its combined installed capacity of wind and solar power to 1.2 billion kilowatts or more by 2030. This would mean at least doubling, over the course of a decade, the 530 million kilowatts of installed capacity at the end of 2020.
There have been moves that go against this commendable target.
According to the China Electricity Council, the installed capacity of coal-fired power plants at the end of 2020 was 1.08 billion kilowatts, an increase of about 40 million kilowatts, or nearly 4%, from the end of the previous year. The increase corresponds to the capacity of 40 nuclear power plants.
There has been no change in the status of coal-fired power plants, which emit a great deal of carbon dioxide, as a key source of electricity. The new five-year plan through 2025 also does not specify any reduction.
Efforts for decarbonization will continue for several decades to come. Each country must take a strategic approach.
Add TheJapanNews to your Google News feed.