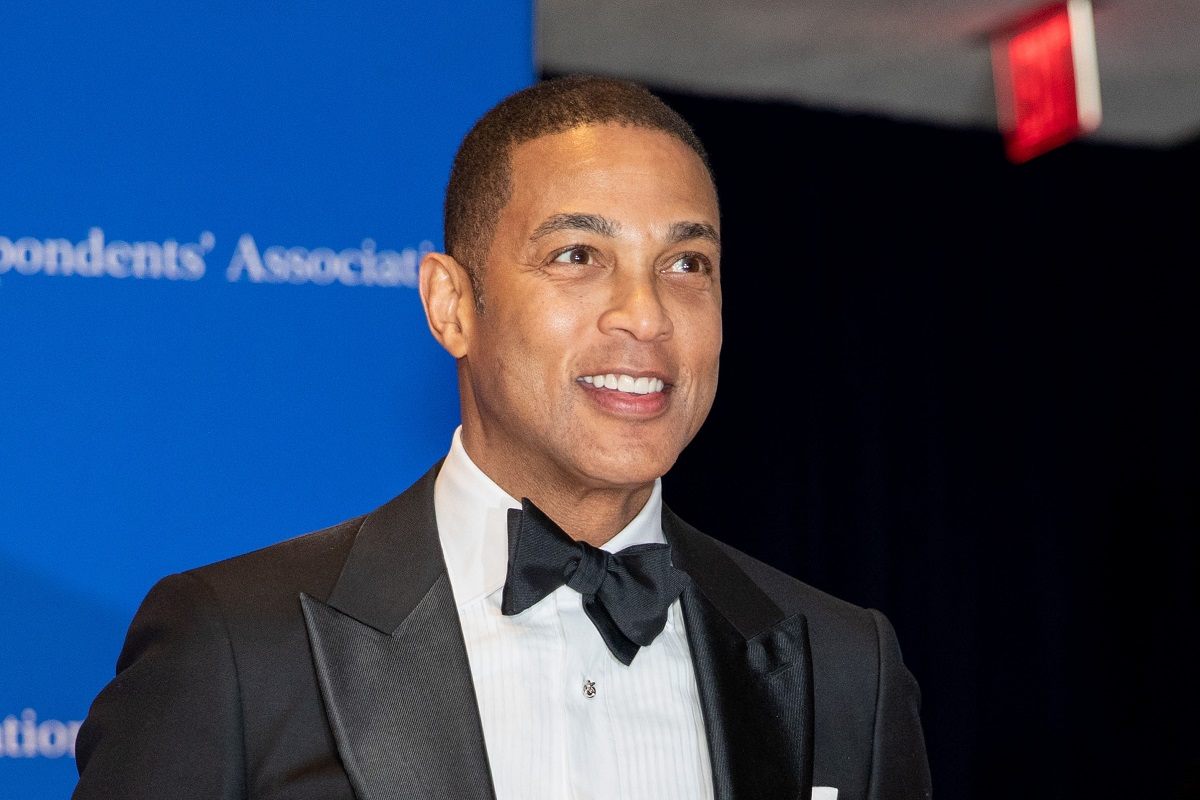 11:54 JST, April 25, 2023
CNN on Monday fired veteran host and anchor Don Lemon, he said, in a surprise move announced only minutes after Fox News parted ways with its star host, Tucker Carlson.
Lemon announced his departure from CNN in a tweet. "I was informed this morning by my agent that I have been terminated by CNN," he wrote. "I am stunned. After 17 years at CNN I would have thought that someone in management would have had the decency to tell me directly. At no time was I ever given any indication that I would not be able to continue to do the work I have loved at the network. It is clear that there are some larger issues at work."
Lemon didn't spell out what "larger issues" may have been involved, but the longtime host was chastised in February for on-air comments about the "prime" age of Republican presidential candidate Nikki Haley and other women.
CNN released a statement disputing Lemon's characterization of what took place Monday morning, calling it "inaccurate."
"He was offered an opportunity to meet with management but instead released a statement on Twitter," CNN's communications team tweeted.
Lemon's firing followed weeks of speculation about his status at CNN. As the co-anchor and leading face of CNN's new morning program, "CNN This Morning," he was under increasing pressure within CNN over the show's poor ratings. At the same time, advertisers were balking about sponsoring the show, and some would-be guests, such as White House press secretary Karine Jean-Pierre, were expressing reluctance to be interviewed.
While the acrimonious back-and-forth spilled out over Twitter, CNN chief executive Chris Licht wrote a short memo to employees announcing "CNN and Don have parted ways."
"Don will forever be part of the CNN family, and we thank him for his contributions over the past 17 years," he added. "We wish him well and will be cheering him on in his future endeavors."
Nevertheless, his firing was as unexpected as that of Carlson's departure from Fox, which Fox disclosed Monday morning in a news release. Both men were key on-air personalities at their respective networks.
Lemon also appeared to be a key building block in CNN's efforts to revive its flagging ratings and rebuild under Licht and its new owner, Warner Bros. Discovery, after WarnerMedia merged with Discovery last April.
Lemon left the prime-time program he had hosted since 2014, "Don Lemon Tonight," last year at Licht's behest to co-anchor "CNN This Morning."
It was one of the biggest programmatic moves up until that point for Licht, who had a hand in creating and shaping several major morning shows, such as "CBS Mornings" and "Morning Joe" at MSNBC.
While morning shows represent valuable airtime – due in part to the advertising dollars they command – CNN regularly ranked toward the bottom behind its competitors in ratings, even before the new program debuted.
The new program also got off to a slow start among viewers. In February – just a few months after it debuted – it averaged 360,000 total viewers, compared with 895,000 for "Morning Joe" and 1.2 million for "Fox & Friends" on Fox News, according to Nielsen data.
On Monday, Licht wrote that the morning program "has been on air for nearly six months, and we are committed to its success."
Lemon co-hosted the program alongside Poppy Harlow and Kaitlan Collins, and he became a magnet for criticism, particularly after a February a segment discussing Haley's call for competency tests for politicians older than 75.
Lemon told his co-anchors "This whole talk about age makes me uncomfortable." He added: "I think it is the wrong road to go down. She says people, you know, politicians or something are not in their prime. Nikki Haley isn't in her prime, sorry – when a woman is considered to be in her prime in her 20s and 30s and maybe 40s."
There was an immediate and vocal blowback. He later called the comments "inartful and irrelevant," and disappeared from the show for several days. (He had a pre-scheduled vacation for some of that time.) He came back less than a week later. Licht had said the two "had a frank and meaningful conversation" about the age comments, and that Lemon agreed to participate in formal training.
In a memo to employees at the time explaining Lemon's return to air, Licht wrote that "it is important to me that CNN balances accountability with . . . fostering a culture in which people can own, learn and grow from their mistakes."
CNN's schedule has been in a bit of a holding pattern ever since Lemon's departure from prime time last fall. In later 2021, CNN fired its 9 p.m. host Chris Cuomo following a controversy involving assisting his brother, Andrew M. Cuomo, then governor of New York.
The twin prime-time departures left the network with a hole in two of its most-watched hours. Licht has experimented with a number of hosts and co-hosts since then without any clear successors.
Lemon's departure comes just days after a report from Insider that legal analyst and longtime fill-in host Laura Coates had lost her temporary prime-time anchor slot and that this left some Black employees concerned about representation. (Coates is Black.) Coates, who regularly hosted between 10 p.m. and midnight this year, also was a regular fill-in for Lemon when he was a prime-time host, and she also anchored the 9 p.m. slot after Chris Cuomo was fired.
"Obviously Don has been on thin ice, but this is stunning," said one CNN staffer not authorized to speak to the press. "And a particularly bad stretch for Black talent. This timing just looks horrible."
Over the weekend, CNN made another programming announcement: a new weekly prime-time show with Gayle King and Charles Barkley, airing on Wednesdays into 2024. But neither King nor Barkley are leaving their posts at CBS or TNT, respectively, to join CNN as anchors.
CNN averaged 735,00 viewers during prime-time hours in 2023, far behind Fox News (2.4 million) and MSNBC (1.2 million), according to Nielsen data. CNN lost 34 percent of its prime-time audience last year, compared with 2021.
Add TheJapanNews to your Google News feed.