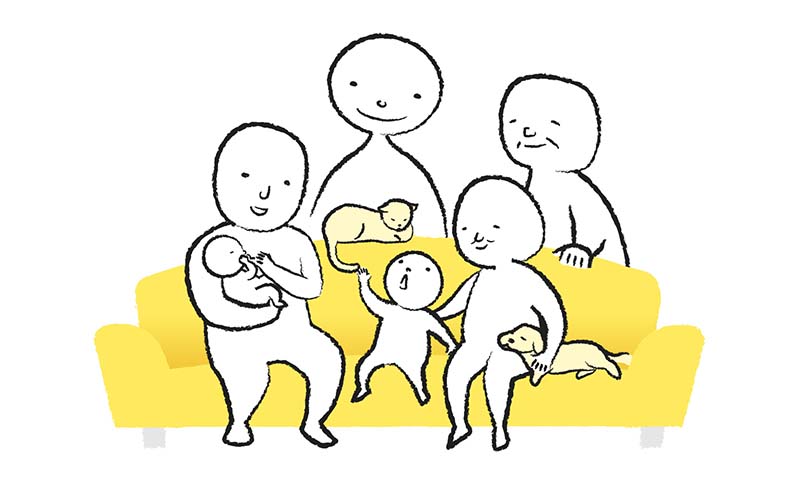 10:18 JST, October 29, 2023
Dear Troubleshooter:
I'm a male public servant in my 20s, and I'd like to get advice regarding my mother, who is in her late 50s.
I'm grateful to her because she raised me and my older sister on her own. She became ill about five years ago with an intractable disease. Her physical condition deteriorated this summer, and it became difficult for her to move around, even in her house, so she decided to quit her job. She is now unable to do housework, so I'm doing it for her because I'm single.
However, I began to think that if I keep taking care of my mother like this, it might be difficult for me to start a family of my own. If I meet someone that I want to marry in the future, they might view my situation negatively.
I'm starting to feel disgusted with myself for wanting to complain to my mother and tell her that no one would want to marry me if I'm in this situation.
My sister already has a family and she does not get along with our mother, so I feel hesitant to talk to her about it. Should I just give up?
C, Hyogo Prefecture
Dear Mr. C:
I was touched by the deep consideration you have for your mother. To have such a kind son, I'm sure your mother thinks that all her hard work was worthwhile.
You said that your mother has an intractable disease. Both the central and local governments provide support for people with specific diseases, such as cancer, and designated intractable diseases.
For example, depending on the disease, it's possible for people even in their 50s to be certified as needing long-term care and receive home nursing care, or other such services.
I recommend you go to your local government office to find out what kind of services your mother can receive. I believe you will find out that you don't have to take on everything by yourself.
You are worried about marriage. These days, about one in four men are unmarried at age 50, so it's very difficult to get married, even if you do not have a mother with an incurable disease. However, you are in a trusted position as a public servant. That is very attractive for women who want to get married.
Look into a matchmaking service, either one run by a company or by a local government office. Don't be afraid to tell them about your mother.
I'm sure you will find a woman who will be attracted by your kindness and would like to spend the rest of her life with you.
Eiko Yamaguchi, writer
Add TheJapanNews to your Google News feed.