My Son Had to Quit His Job due to Mental, Physical Issues and Blames Me for It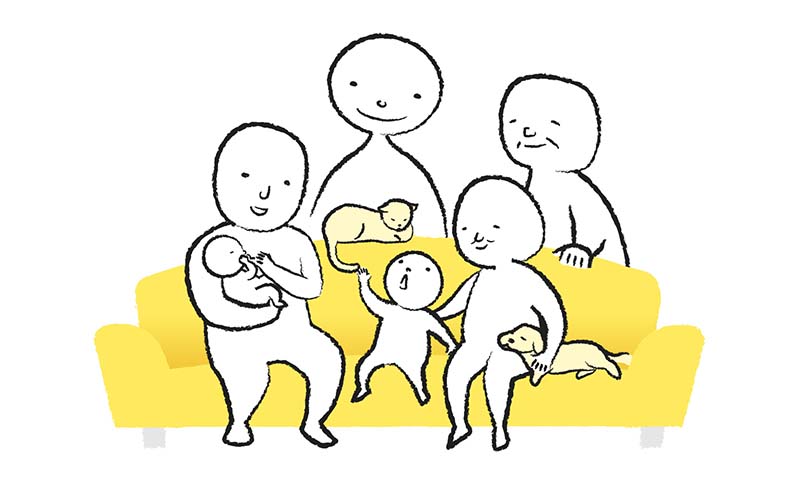 11:15 JST, October 8, 2023
Dear Troubleshooter:
I'm an unemployed woman in my 70s. My husband died about 30 years ago. While working hard, I obtained a qualification and sent my two children to college.
My son is now in his 40s and lives with his wife and their 10-year-old son. After graduating from college, he found a job and got married, but about 15 years ago he quit his job because of mental and physical issues.
Currently, he works as a translator while regularly seeing a psychiatrist. His wife also works.
When I brought up his work while he was recently visiting me with his son, he became furious and said: "It's your fault that I'm like this. You didn't listen to anything I said. You denied me everything."
Since my husband was very particular, I certainly took my frustrations out on my son when he was young. However, I don't think that happened after my husband died.
My son called me after he went home and said he was sorry he got emotional. He also said he is grateful to me. But I'm worried about his future. What should I do to help him?
H, Niigata Prefecture
Dear Ms. H:
It must have been difficult for you to raise two children on your own. But the fruit of your child-rearing efforts is your son growing up, being able to get married and currently raise his child with his wife while also working.
I'm certain that your son is aware of your efforts. I think that is why he called you to apologize after he got emotional. However, his gratitude to your hard work in raising two children may be causing him to feel pressured.
He seems to be feeling miserable about himself for not living up to his mother's expectations because he left a job due to mental and physical issues and is currently seeing a psychiatrist despite being brought up by his dedicated mother.
The best way to help him at a time like this is to accept him as he is. As his mother, you may be worried, but your son has been able to have a family and go about his daily life even with his mental and physical issues. Please believe in his strength.
And when he visits you, please try to enjoy spending time with him.
Yutaka Ono, psychiatrist
Add TheJapanNews to your Google News feed.