Should I Tell My Daughter That She and Her Brother Have Different Fathers?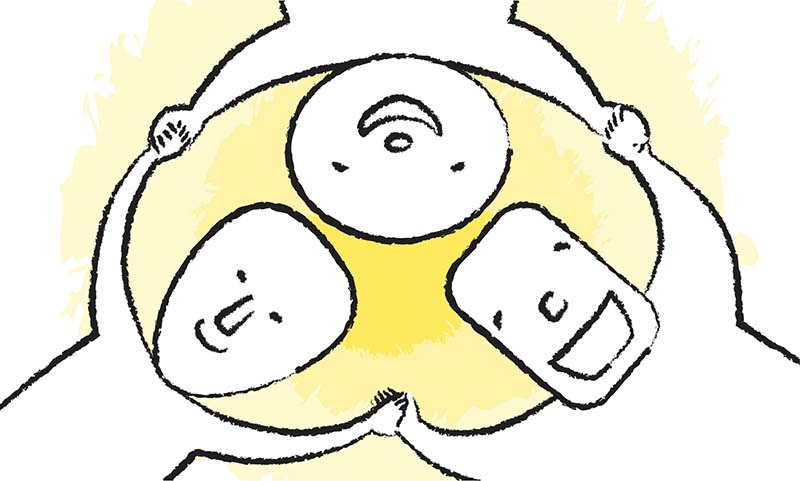 11:26 JST, September 17, 2023
Dear Troubleshooter:
I'm a homemaker in my 50s. I remarried when my son was 3, and seven years later, I gave birth to my daughter. Despite ups and downs, I somehow managed to get by. I haven't asked everyone else how they feel, but right now, I'm happy.
When my son was 19, an occasion arose in which I needed to tell him about his biological father. I asked him if he wanted to meet his father, and he said, "I'm happy now, so it's OK." I didn't think I needed to tell him about it until he needed a copy of our family register.
However, despite what my son said, I can't help but think he's hurting because of this situation.
Now I'm debating whether I should tell my daughter that she and her brother have different fathers. My son and daughter have a good relationship, so I'm worried if I tell her the truth, she will be hurt by it, creating a strain in their relationship.
I'm wondering if I should even tell her the truth when she asks about it.
— W, Chiba Prefecture
Dear Ms. W:
I can imagine the four of you being one big happy family. Your family is probably what it is today because you and your current husband were conscious of the situation and took care of the family without making it a big deal.
Your son and your husband aren't blood-related, but he said, "I'm happy now, so it's OK." I could sense the love he feels for your husband and the family. He has grown into a mature adult.
I don't think you need to tell your daughter the truth. It might trouble her to learn about you remarrying and that her brother and father are not biologically related. By your letter, it doesn't seem like she is old enough to be able to fully accept the situation.
Your daughter will probably find out eventually, such as if she gets married. When that happens, you will need to explain everything to her, but until then, I don't think you need to worry about it. Just live your life as you normally would.
By the way, have you talked to your husband about this? Does he know that you told your son? Or what your son said?
Don't try and deal with everything on your own. I think the first thing you should do is talk to your husband.
— Yoko Sanuki, lawyer
Add TheJapanNews to your Google News feed.