I Want to Have a Child But I Don't Want to Inconvenience My Coworkers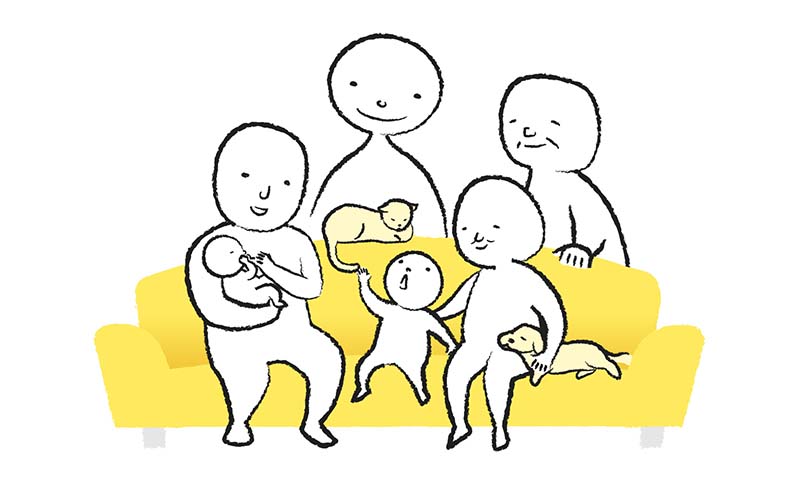 11:36 JST, July 9, 2023
Dear Troubleshooter:
I'm a woman in my late 30s and I've been married for six years. I'm considering whether to have a baby.
I enjoy my job and hold a significant position. My boss and senior colleagues who mentored me have high expectations of me and rely on me. I find this fulfilling and it makes me want to work even harder, and that's why I have been putting off having a child.
However, because I have prioritized work, my husband and in-laws have started to ask me about my plans for having children. I understand that having a child could enrich their lives. I, too, thought that I would eventually have a child.
However, I feel guilty about taking maternity and childcare leave when work is going well. It will inconvenience my boss and those senior to me.
At the same time, I'm also aware that I have limited time. The more I think about it, the more confused I become.
F, Tokyo
Dear Ms. F:
Your letter expresses your worries about work, pregnancy and childcare, but it's unclear what you want to do.
You understand that having a child will enrich the lives of your husband and in-laws, but you also feel guilty about leaving your workplace because it will inconvenience your boss and senior coworkers. How about considering things from your own perspective?
The important thing is how you enrich your own life. Do you have a strong passion to continue your career for the rest of your life? Do you find fulfillment in your job because your boss expects it of you? Would you lose that fulfillment if your boss no longer expects it? Are you passionate about your work? It's important to reassess these things.
Similarly, with regard to having children, are you considering having a child because your in-laws and husband want you to? Or do you want to do it for yourself? It might be beneficial to face your feelings.
If you really want to have a child while continuing your career, you will need to prepare, such as figuring out how you can get support from your family so you can return to work as soon as possible.
It may be good for you to first think of your life by placing yourself as its focus, then decide how you want to live your life and make the necessary preparations according to your plans.
Junko Umihara, psychiatrist
Add TheJapanNews to your Google News feed.