My Adolescent Son Has Issues with Personal Hygiene, Sleeps on Floor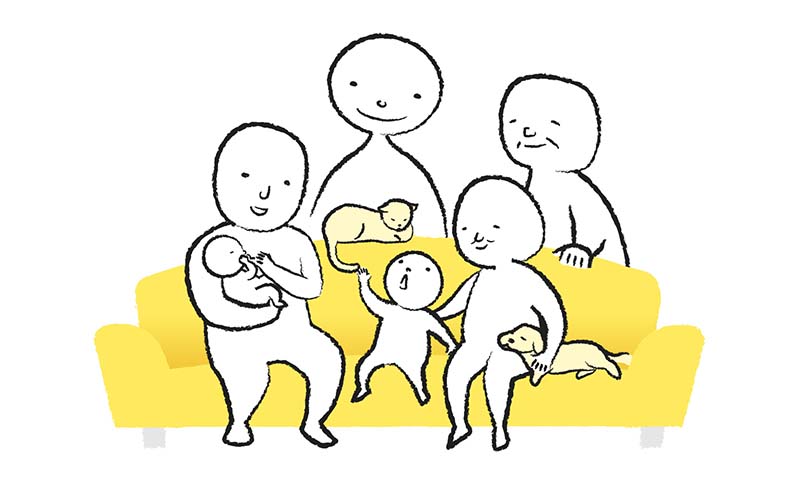 12:00 JST, April 16, 2023
Dear Troubleshooter:
I'm a part-time worker in my 40s. I'm asking for advice about my son, who is in his first year of junior high school. He can't bring himself to do things properly in his everyday life.
The biggest problem is that he doesn't take a bath and sleeps on the floor of our living room.
No matter how much I tell him to take a bath, he doesn't budge and falls asleep on the spot. Bathing and going to bed just seem to be too bothersome for him.
He also doesn't brush his teeth. His dietary preferences include extreme likes and dislikes, and he doesn't mind leaving food on his plate.
Because he chooses to live like this, naturally he doesn't study. His grades are practically at the bottom of the class at a school that combines junior high and high school courses and is a place he long pined to enter and managed to get into.
His homeroom teacher warned him that he will not be able to go on to high school if he continues at this rate, but he doesn't change. Because he is happy at school and enjoys school life, he wants to move on to high school. He seems to think that he needs to study, but his behavior doesn't reflect that.
I'm sick and tired of getting angry at him for the same thing day after day. He has entered puberty and it is getting harder and harder to handle him. Should I just leave him alone because he is already a junior high school student? Would you please give me some advice?
S, Osaka Prefecture
Dear Ms. S:
Adolescents are usually difficult to deal with. They suddenly become quiet, rebellious toward everything, or behave in bizarre ways. Many parents have trouble with children in that age range.
In your son's case, I understand that he stubbornly refuses to take a bath. If he were a toddler, you could hold him and bathe him, but that would be impossible now.
You may have to wait until he starts to feel the need to get himself cleaned up, but there is one thing you should keep in mind: While you are concerned about bathing and other lifestyle issues, his mind may be caught up in something else.
On the surface, adolescents are violent and eccentric, but they are never trying to annoy their parents or people in their immediate circle. In fact, they are usually just wrapped up in their own problems.
Aside from problems with their studies and friendships, they are also confused and unsure of themselves. They are struggling to find their identity in a way that is unique to adolescence.
It is good to be aware of the concerns that lie deep in the minds of adolescents, but it is sometimes challenging for parents and family members alone to resolve these issues. One way is to seek the help of counselors or other experts, I think.
Masami Ohinata, university president
Add TheJapanNews to your Google News feed.