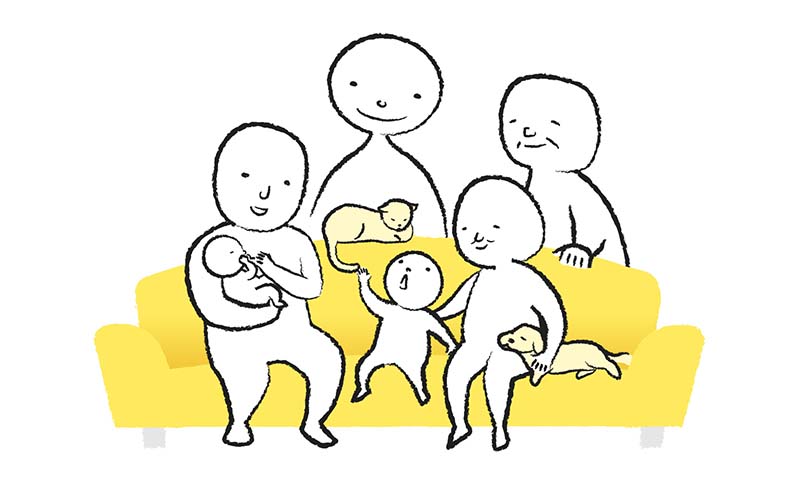 11:54 JST, January 1, 2023
Dear Troubleshooter:
I'm a man in my 40s, and live with my wife and two sons. My younger son, who is in junior high, has not been to school for about six months.
It became difficult for him to go to school when he was in the upper grades of elementary school because he felt ill in the mornings, so he did not attend very regularly.
He has been examined by an internal medicine doctor, a pediatrician, a physician specializing in digestive organs and a child psychiatrist. He has been taking psychiatric medication, but his condition hasn't improved.
I used to insist that he attend school, but recently I felt that I shouldn't force him, so I let him have his own way for the last six months. I expected him to change his attitude, but all he does is play games and fiddle with his smartphone.
As a parent, I'm concerned about his future and his ability to socialize with others. I'm very worried about him because he seems to be on the path of becoming a shut-in.
I know he should change his lifestyle, but I'm at a loss as to how to deal with the situation.
A, Kanagawa Prefecture
Dear Mr. A:
I understand your worries, but I'm concerned that you wrote only about your son's treatment for his condition.
It's normal to treat his illness. More importantly, I think that as a parent you need to be supportive of your son. Your son is probably struggling with the situation more than you think. I think it is necessary for you to ask what he thinks and feels about school and family, and listen to him without interruption.
You might say that your wife is probably talking to him. But there must be many things an adolescent boy cannot tell his mother.
It is important to carefully listen to what he has to say without disagreeing with him. Just nodding along and showing some empathy is enough. A little bit every day is enough. Don't try to scold him or try to persuade him to do something.
He may not say much at first, but once he realizes that his father is on his side and he can freely express his feelings, that will be a starting point.
If possible, it would be even better if you and your wife could seek advice from a counselor.
Masahiro Yamada, university professor
(From The Yomiuri Shimbun, Dec. 3, 2022)
Add TheJapanNews to your Google News feed.