I'm jealous of the positive environment my children are being raised in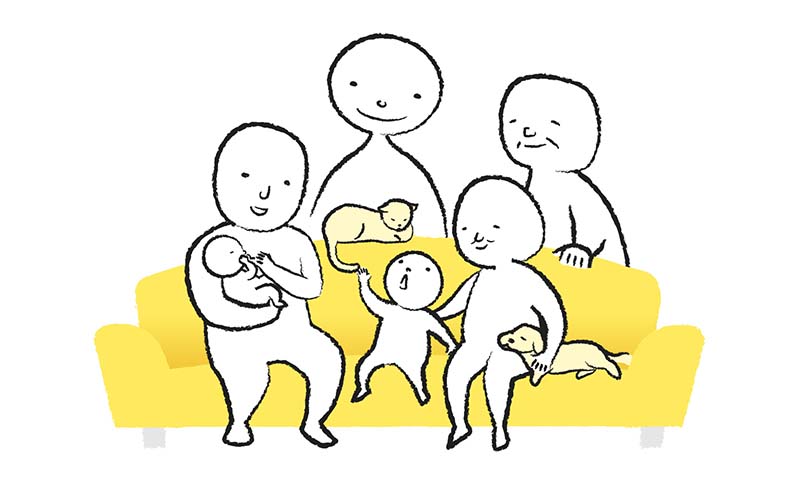 7:27 JST, April 22, 2022
Dear Troubleshooter:
I'm a female company employee in my 50s and have three children. Part of me is jealous of them.
I try not to think about it, but I wasn't happy about the educational situation in my family. I wanted to go on to higher education, but my mother, a junior high school graduate, didn't like that idea.
After graduating from high school, I worked for a listed company and was lucky to meet a nice person who is now my husband. He shares the household chores and child-rearing with me. My children live in an environment in which they can study and have some spending money.
They also got the hina dolls that I always wanted as a child and furisode long-sleeved kimono for their Coming-of-Age Day ceremony. When I told my husband that it would be just fine for my children to be high school graduates if they had no particular ambition, he kindly said, "Sending children to college is a gift from their parents."
But sometimes I have mixed feelings, wondering why I never grew up in an environment like this. How can I avoid this jealousy and sadness? My parents have already passed away.
— G, Tokyo
Dear Ms. G:
I'm so glad that you confided in us. Probably because it's widely believed that a parent could never be jealous of their own child, a surprising number of people don't want to admit feeling that way. This alone shows how well you know yourself.
Looking at their own children, parents have to face what they have lost, not just economically and academically, but also the simple fact of being young. There's nothing strange about having mixed emotions about your husband's interest being turned toward your children.
What you must be careful of in the future is losing control of those feelings. If you drag your children down as they try to move forward, you'll end up being a so-called toxic parent.
Please keep a calm eye on who you are doing this for, so your emotions don't explode. You mustn't take your anger out on your children and make them feel unhappy because of what your parents didn't do for you.
I think you should vent your anger about your parents once. Writing this letter likely served that purpose. If you can think that your mother may have been jealous of you, you may be able to forgive her.
May the day come soon when you can be grateful for the environment you're in and the family with which you created that environment together.
— Hazuki Saisho, writer
Add TheJapanNews to your Google News feed.