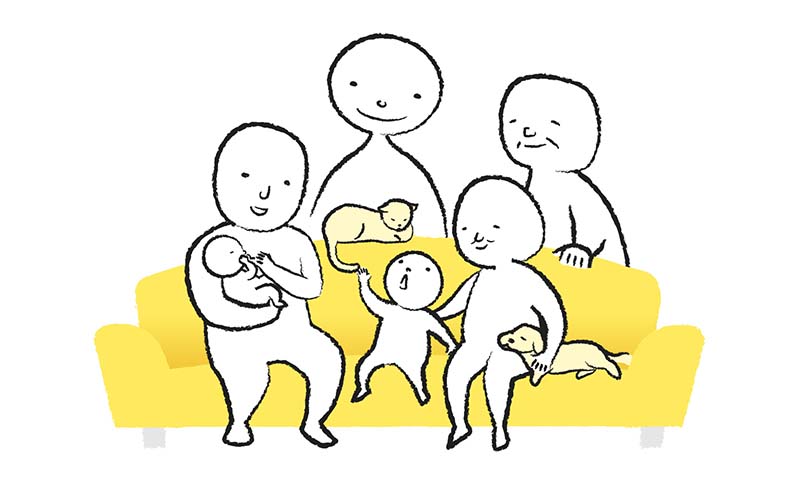 15:36 JST, February 18, 2022
Dear Troubleshooter:
I'm a working guy in my 40s who's an only child and has never been married. Since my father died three years ago, my mother and I have lived together.
She's in the hospital now and doctors say recovery might be difficult. Before she became ill, my mother expressed in writing her wishes regarding medical treatment and arrangements in the event of her death. As she didn't want any life-extending treatment, I'm honoring her wishes and have asked the hospital to provide her with end-of-life care.
I'm gay and never came out to either of my parents. I thought keeping this from them was normal since it probably would have been difficult for my parents born in the early years of Showa era (1926-89) to understand sexual minorities. I never wanted them to feel like the way they raised me or anything they did had any effect on me being gay. While I don't think my late father knew anything, I have a feeling my mother might suspect something.
I know that my coming out would clear things up for her as well as relieve my guilt, but it might also make her feel worse. I'm sure there are some things in life that are best left a little ambiguous.
I know I'll have to say goodbye to my mother soon, so I'm debating whether I should tell her the truth.
—U
Dear Mr. U:
I'm sure you're worried about your mother. Getting straight to the point, however, in terms of outcome, it doesn't matter what you decide. I think no matter what you choose to do, it will be the right answer.
If it were me, however, I think I would opt for staying silent. Everyone has a secret or two they've kept from their parents. I'm sure I did things that my mother, who was also born in the early years of the Showa era, would have found immoral. Even though she probably had a faint idea of what I was doing, my mother never said anything to the day she died 25 years ago.
Parents have a lot of hopes for their children, but I think their one true wish is for their children to be happy.
If that's the case, then I think all you can do is tell her you're happy with your life right now. If you decide that in order to do that, you need to tell her you're gay, then I think it's fine to come out to her. If you don't feel it's necessary, then I think it's better not to tell her.
As you reminisce about old times, express how grateful you are to her. Just by doing that, I'm sure your mother will be happy.
— Masahiro Yamada, university professor
Add TheJapanNews to your Google News feed.