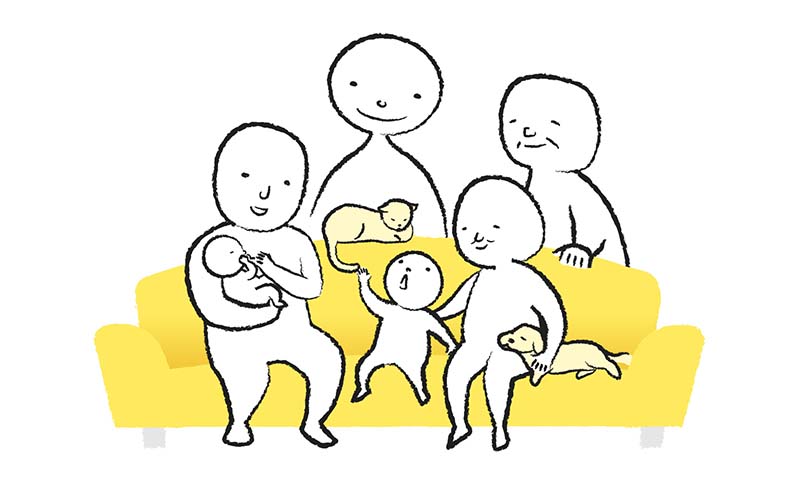 14:28 JST, February 11, 2022
Dear Troubleshooter:
I am a woman in my 50s who works two part-time jobs. I am divorced and have been raising four children, but I am worried about my youngest son.
My other three children have successfully graduated from colleges or vocational schools, but my youngest son has failed to graduate from his university twice, and now I've found out he will be failing for the third time this school year. He had apparently secured a job offer during his first senior year, but he failed in his graduation work.
I paid his tuition until the first semester of his senior year, and then he started paying for himself through scholarships and part-time jobs.
I think it would be better for my son to quit university and look for a way to become a full-time employee after working as a part-timer.
He hardly goes to school because of the pandemic, but he says he is studying. I'm a high school graduate and don't know much about universities. However, I can't help but think something must be wrong if he fails to graduate three times.
What advice should I give my son? I am worried about his future.
— A, Kanagawa Prefecture
Dear Ms. A:
You seem to think that something is wrong with your youngest son, but his situation is far from unusual.
Hm, how can I put this … perhaps it's about slacking off at a crucial point.
What advice can you give him? There's nothing, actually. The only thing that can be said to a student who keeps repeating courses is, "Study harder." It's nothing but a waste of time to complain to him.
Tell him your wishes, though, then simply listen to him. I believe your son understands his own situation very well.
There is actually one more thing I want to add. The fact your youngest son has been paying his tuition through part-time jobs shows your son is capable, and I think you also appreciate this as a parent.
It may only be a part-time job, but a part-time job is something. He has been able to earn enough to cover his university tuition. Isn't that why you can imagine him taking off as a working adult? Let's believe in your son's next step and wait.
—Soichiro Nomura, psychiatrist
Add TheJapanNews to your Google News feed.