I regret not being more social after deaths of father, grandfather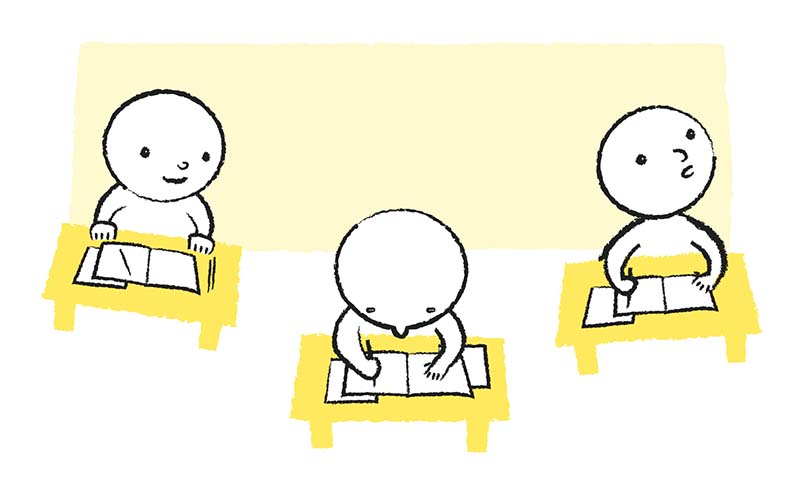 16:31 JST, January 7, 2022
Dear Troubleshooter:
I'm a 17-year-old girl, and I'm always alone at school.
In the autumn of my first year in high school, I lost both my father and my grandfather. I don't really know why, but ever since then, I've become afraid of hanging out with my classmates.
I now avoid everyone — with the exception of a few childhood friends — and as a result, I'm alone at school.
If I need something, I will talk to certain people. But whenever I try to make friends, I end up ruining everything by creating misunderstandings and annoying people with my selfishness.
And just like that, I'm a third-year student and now I feel like it's too late. I regret that I avoided people, that I wasn't proactive enough and that I ruined everything.
I wanted to be friends with everyone. It might be too late, but is there something I can do from now on, so the same thing doesn't happen again? Please give me some advice.
— U, Tokyo
Dear Ms. U:
During the autumn of your first year in high school, you suffered emotional injuries. The two years were necessary for you to heal from those wounds.
It just shows how sensitive you are and how deep those injuries were.
It hurts when you're around another young person and more so when you're around someone you don't know that well. You could say that you are unconsciously protecting yourself, and therefore, protecting precious relationships with those around you.
It's not too late, you haven't ruined everything and there's no need for you to try so hard to socialize.
Others can sense your strong desire to want to get along with everyone. However, in the past two years, you have done what only you could do — you became your own best friend.
Precisely because you took such good care of yourself, you are truly able to be kind to others. Take a look around you again, and I'm sure you'll realize there are quite a few people who are looking out for you. Your father and grandfather are probably among them, watching over you.
You don't need to change. I hope you will keep your head held high as you walk through your wonderful teenage years, just as you are.
—Shinji Ishii, writer
Add TheJapanNews to your Google News feed.