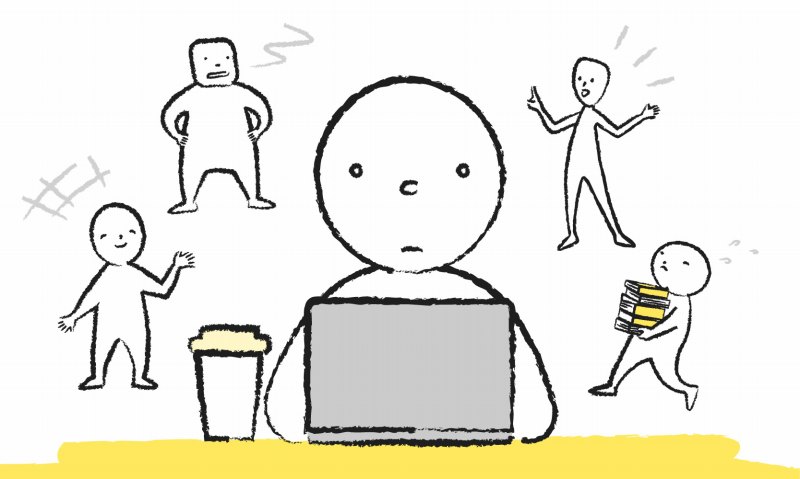 12:52 JST, December 10, 2021
Dear Troubleshooter:
I am a woman in my 40s. After 25 years at my job, I had to quit because I couldn't stand my boss' harassment. I'm a homemaker now and can't come to terms with it.
I studied hard ever since I was in junior high school to get that job. So when I landed it, it was a dream come true. I was so happy. Even after getting married and having children, I was able to overcome the difficulties that entailed thanks to help I received from my family and in-laws.
Even though my contribution to the world was small, the sense of fulfillment and responsibility I got sustained me.
Despite this, there wasn't anyone in the company I could talk to about the harassment I faced from my boss. As a result, I began to suffer from panic attacks and depression. I now take care of my home and family while regularly visiting a psychiatrist.
Some people tell me that having worked for a company for 25 years is a great achievement. Even so, I feel miserable.
I have no motivation to do anything. Recently, however, I've finally become able to concentrate on reading newspapers and books. Please tell me how I can maintain a positive attitude.
—E, Miyagi Prefecture
Dear Ms. E:
Quitting a job that you worked to get since your junior high school days due to harassment must have been very painful for you.
After reading your letter, however, I felt that you are also fortunate to have so many good people around you. Your family and in-laws supported you in raising your children, and others have recognized your efforts over the past 25 years and offered encouragement.
They all seem to see you as a hard worker with a strong sense of responsibility and are in your corner. Perhaps meeting such receptive people was a direct result of your efforts rather than just by chance.
Nowadays, lifelong employment, in which new graduates work at one company until their retirement, is no longer a matter of fact. More companies are seeking capable people through mid-career hiring. Work styles have also become diversified, with fewer people going into the office as teleworking is spreading and flextime is also on the rise.
As such, it may not be necessary to choose between being a homemaker and a company employee.
Please start, little by little, with what you can do now while minding your health. Being able to concentrate on reading newspapers and books is a good sign.
Because you are aware of that, I can tell you are a studious and intelligent person. I'm sure you'll find a job with a working style that suits you.
—Yoko Sanuki, lawyer
Add TheJapanNews to your Google News feed.