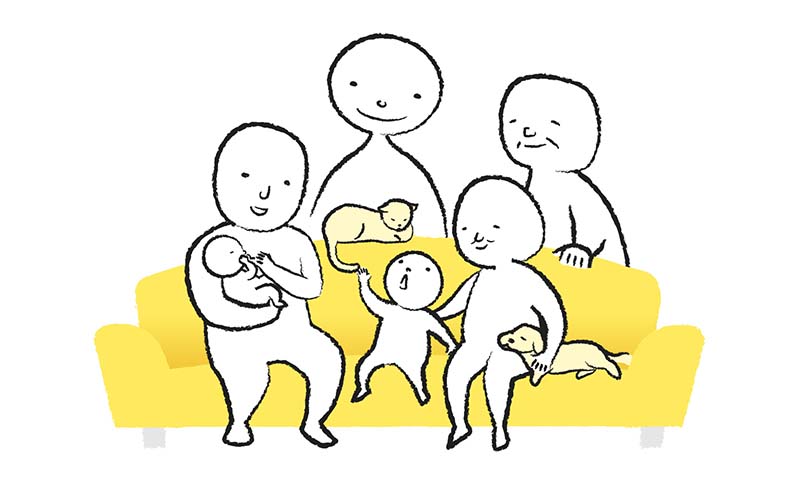 14:27 JST, September 10, 2021
Dear Troubleshooter:
I'm a part-time working woman in my 50s, and I lost my daughter two years ago. My older sister and her husband came to my daughter's wake, but my brother-in-law's horrible words still stab at my heart. He said: "It's probably going to be difficult for her to move up," as if implying it would be difficult for her to rest in peace.
One day, when I called my sister to ask how to move data from a smartphone my daughter used, I heard my brother-in-law's apparently annoyed voice saying, "You do it," even though he knows how.
When I called my sister because I wanted my niece to come pick up something, my brother-in-law, whom I didn't even want to see, came and unceremoniously entered my home.
He visited my grandfather's grave but did not attend a memorial service to mark one year since my daughter's death. He told me he would come on another day, but when he then said he couldn't, the emotions I had been suppressing exploded. I yelled at my sister, "I can't stand him anymore." She talked to our mother, saying I was being emotionally unstable, and my mother seemed to agree with her.
My counselor tells me to keep a mental distance, but I feel like running away from a family who do not understand my grief at losing my daughter. I have a husband, but my heart is far from him.
—W, Osaka Prefecture
Dear Ms. W:
I'm so sorry for the loss of your daughter and the pain you are going through. Your main problem is about your brother-in-law, but there is one thing that has been bothering me.
Have you ever heard of the psychology of labeling? It is a mental action that makes you dislike people more and more. When you label a person who does something unpleasant to you as a jerk, your mind subconsciously starts to single out what you don't like about that person, what they say or do that is unpleasant, and you start to dislike them more and more.
You may deny it, but looking at it objectively, it seems to me you were hurt by your brother-in-law's words right after the loss of your beloved daughter and so labeled him as a jerk.
The pain and sadness of losing your daughter has been kept solely in your heart, and with no one to share it with, I think you have become cornered into more painful feelings.
I suggest you talk with your counselor mainly about sharing your grief over the loss of your daughter rather than how to deal with your relatives.
—Junko Umihara, psychiatrist
Add TheJapanNews to your Google News feed.