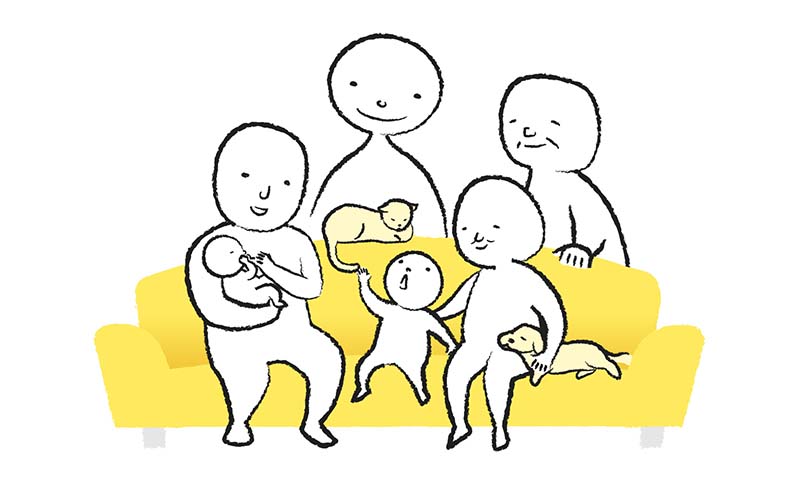 11:44 JST, February 20, 2021
Dear Troubleshooter:
I'm a man in my 60s who works part-time, and I would love your advice on what to do about my wife, to whom I have been married for 35 years.
Our children have moved out, and now it's just me and my wife. I have been doing part-time work since my retirement. My wife also works part-time and uses her earnings to buy things for herself.
When I was working full-time, I would leave early in the morning for work and come home late at night every day. My wife didn't like me interfering with child-rearing, so I left it up to her. Since the children were born, we have not had sex for more than 25 years.
I think because of all of my hard work, we have had a better-than-average income and a blessed livelihood.
However, at the moment I hardly speak with my wife, and we only meet for dinner every day. Other than that, we lead separate lives. My days off from work and her days off are different. I clean the house on my days off as a kind of soul-cleansing exercise.
Please tell me how we can become a couple who walks hand in hand through life.
O, Saitama Prefecture
Dear Mr. O:
Coming this far in life with your wife, having separate responsibilities and you working to support your family, I truly felt the sincerity from your letter.
Your children have left the nest, and you are left thinking about the life you want to have with your wife. I think your sentiment is splendid, but I have to wonder how it looks from where your wife stands.
Having a husband with whom you have not had physical relations for over 25 years, barely having conversations now, and who has never shown any interest in you, I think she might wonder, "Why is he suddenly being so heartfelt now of all times?" For the past 25 years, your wife might have filled the hole in her heart with work and other things, and become able to find a fulfilling life both mentally and physically without you.
Therefore, you must tell her your feelings and hopes for a future with her. Why not tell her that, until this point, you have been so busy with work that you had no room left in your head for anything else and so you couldn't discuss things with her? I think it would be wonderful if you could find a hobby you both could do together.
I think it is a joyous thing for a wife to know her husband cares for her. I think trying to learn how your wife feels is a good place to start all of this.
Junko Umihara, psychiatrist
(from Jan. 20, 2021, issue)
Add TheJapanNews to your Google News feed.