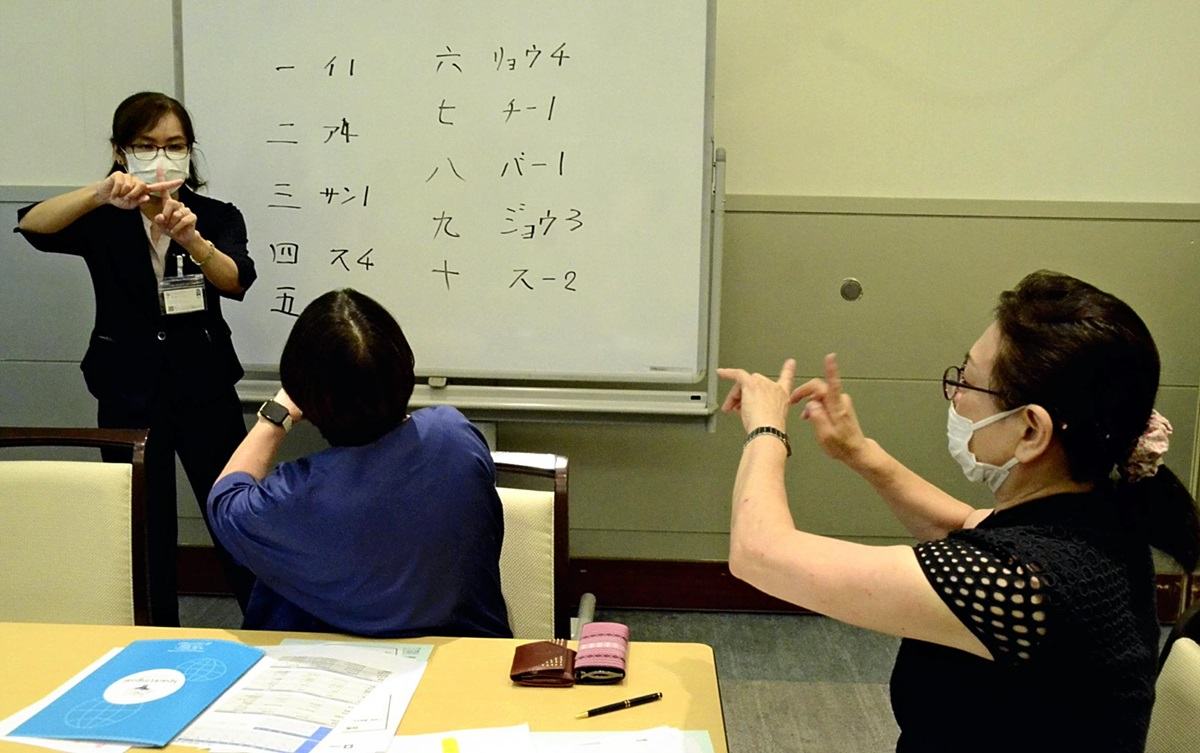 11:11 JST, November 18, 2023
KUMAMOTO — Taiwan Semiconductor Manufacturing Co. (TSMC) will be having a major presence in Kumamoto Prefecture.
The chip giant is constructing a semiconductor factory in the town of Kikuyo, where about 1,700 people are expected to work, including employees transferred from Taiwan. The factory is scheduled to start full-scale operations by the end of 2024.
TSMC is also planning to build a second factory in the prefecture.
Accordingly, firms and organizations in the prefecture are strengthening their readiness to accept visitors and new residents from Taiwan.
About 20 people — mainly managers and owners of small and midsize enterprises — participated in an introductory seminar about hospitality for people from Taiwan in late July. Held at a hotel in Kumamoto, the seminar taught the group about Taiwanese culture, where many take feng shui seriously, and simple Chinese language, such as how to count.
Among the participants was a 39-year-old tea factory owner from Minami Ward, Kumamoto.
"I'm going to make a hospitality manual for employees when they serve customers from Taiwan coming to our factory outlet," he said.
According to the Japan Tourism Agency, 210,230 people from Taiwan stayed at accommodations in the prefecture in 2019. This number accounted for about a quarter of all foreign nationals staying in the prefecture, behind only nationals of South Korea.
Due to the COVID-19 pandemic, the number dwindled to 130 in 2021, but a significant increase is expected this year now that regular flights have resumed.
"Expectations are high among companies in the prefecture," said a senior member of the Kumamoto Chamber of Commerce and Industry that organized the seminar.
Recruiting students
Companies have also launched services for people moving to the prefecture from Taiwan.
Tsuruya department store in Kumamoto, which has already stocked duty-free merchandise for visitors from overseas, has been increasing its efforts to add products that would be useful for foreign nationals residing in the prefecture. In September 2022, it opened a special section in its food hall that carries about 50 items from Taiwan, from seasonings to instant noodles.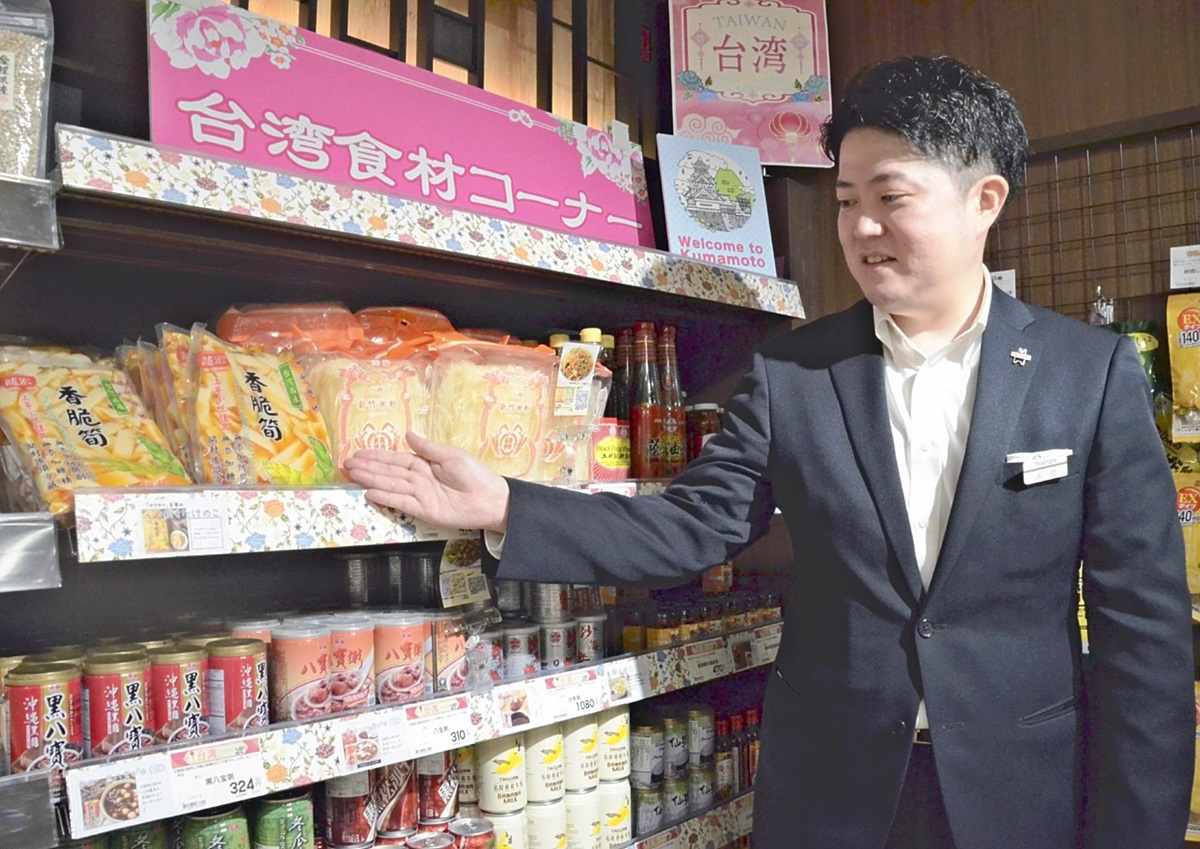 The department store has also increased the number of employees from China and Taiwan so that they can respond to detailed requests from customers.
There are also companies considering employing university students from Taiwan to expand their businesses.
To support the effort, the Kumamoto Chamber of Commerce and Industry is planning to hold an internship program in January next year. Nineteen students from Taiwan are set to take part in the program. They already visited the prefecture from Aug. 22 to 25 to meet with representatives from the seven companies accepting them for the program.
One of the participating companies is Furushohonten, a trading firm dealing in apparel and other markets in Kumamoto.
"We definitely need employees who can speak Chinese or English," said Takatoshi Furusho, the president of the company. "Employing students from Taiwan will be a good way to stimulate other employees."
Drawing tourists
Activities to attract tourists from Taiwan, including those who have moved to Kumamoto Prefecture, are revving up in the prefecture's Aso area.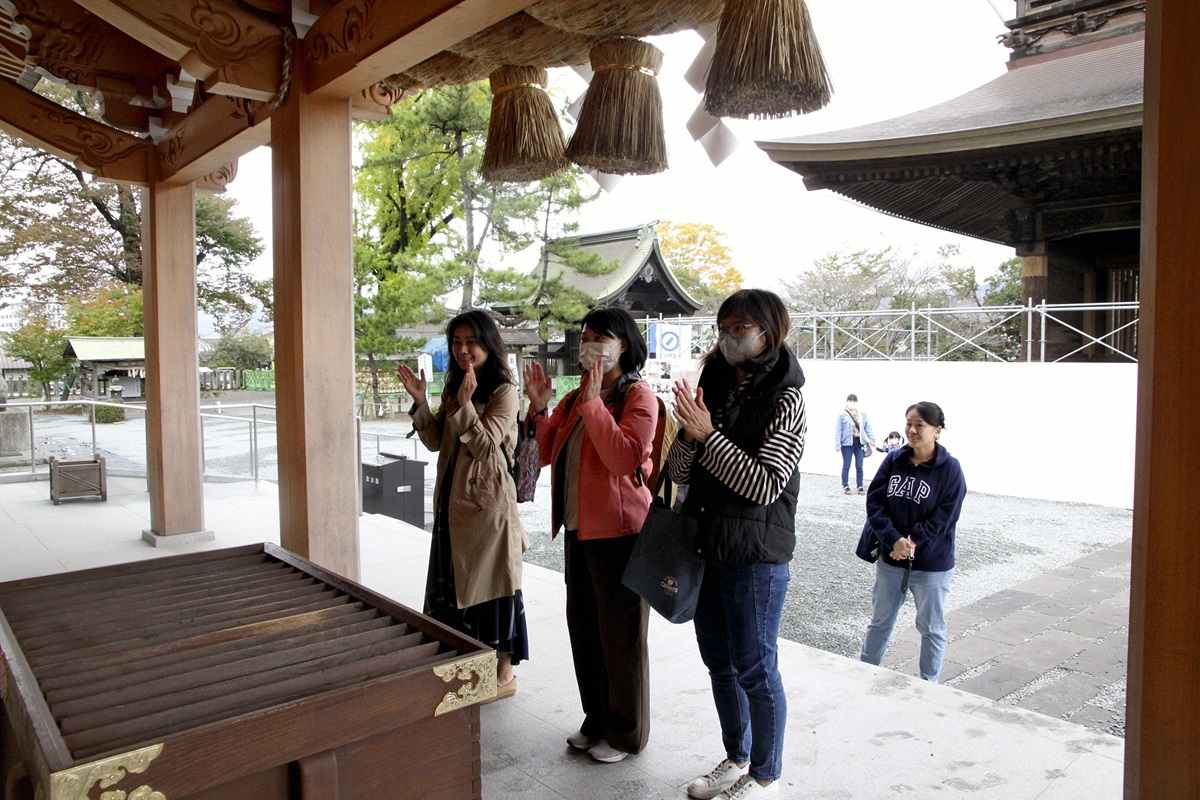 The city of Aso is trying to find ways to promote itself beyond already known sightseeing spots, such as its meadows and active volcano.
A trial tour was organized Oct. 20 in Aso, with 25 people from Taiwan living in the prefecture participating. They first visited Aso Shrine, then walked down the shrine road lined with shops. The participants tasted freshly made tofu and soft-serve ice cream made with soy milk, and took part in an apple picking experience. They also shopped at local farm stands.

"We'd like to communicate the beauty of Aso and use these attractions to get more tourists and people to move to the city," an Aso city official said.
Add TheJapanNews to your Google News feed.