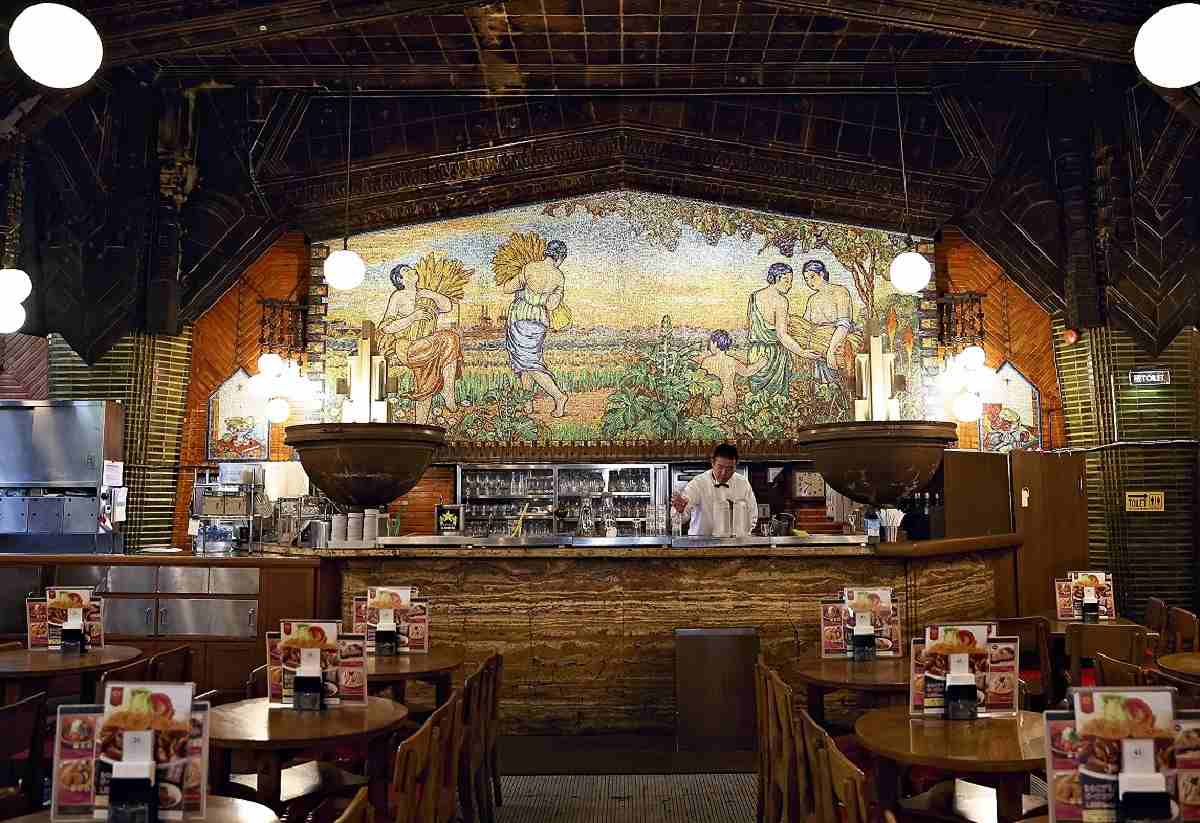 13:01 JST, November 13, 2023
Anyone who enters the Beer Hall Lion Ginza 7-Chome restaurant likely bubbles over at the sight of the very obvious mosaic depicting women harvesting barley.
The 3-meter-high, 6-meter-wide mosaic features glass fragments of more than 250 hues. The interior draws eyes as the pillars supporting a ceiling 7 meters high resemble ears of barley. In fact, the theme of "fertility and harvest" inspires some to say it looks like a church.
Opened in 1934, the restaurant is the oldest-operating beer hall in the country. In conjunction with the completion of the 6-story headquarters building of the Dainippon Beer Co. — the predecessor of Sapporo Breweries Ltd. and Asahi Breweries Ltd. — the hall began operations on the first floor, covering about 400 square meters.
The chandeliers resemble grapes, because of their series of glass balls. Close inspection reveals that some of the glass balls show the light bulbs inside, while others are not visible. The ones that are transparent date back to the time the hall first opened. It is said that producing the same type of lights in the present day is impossible.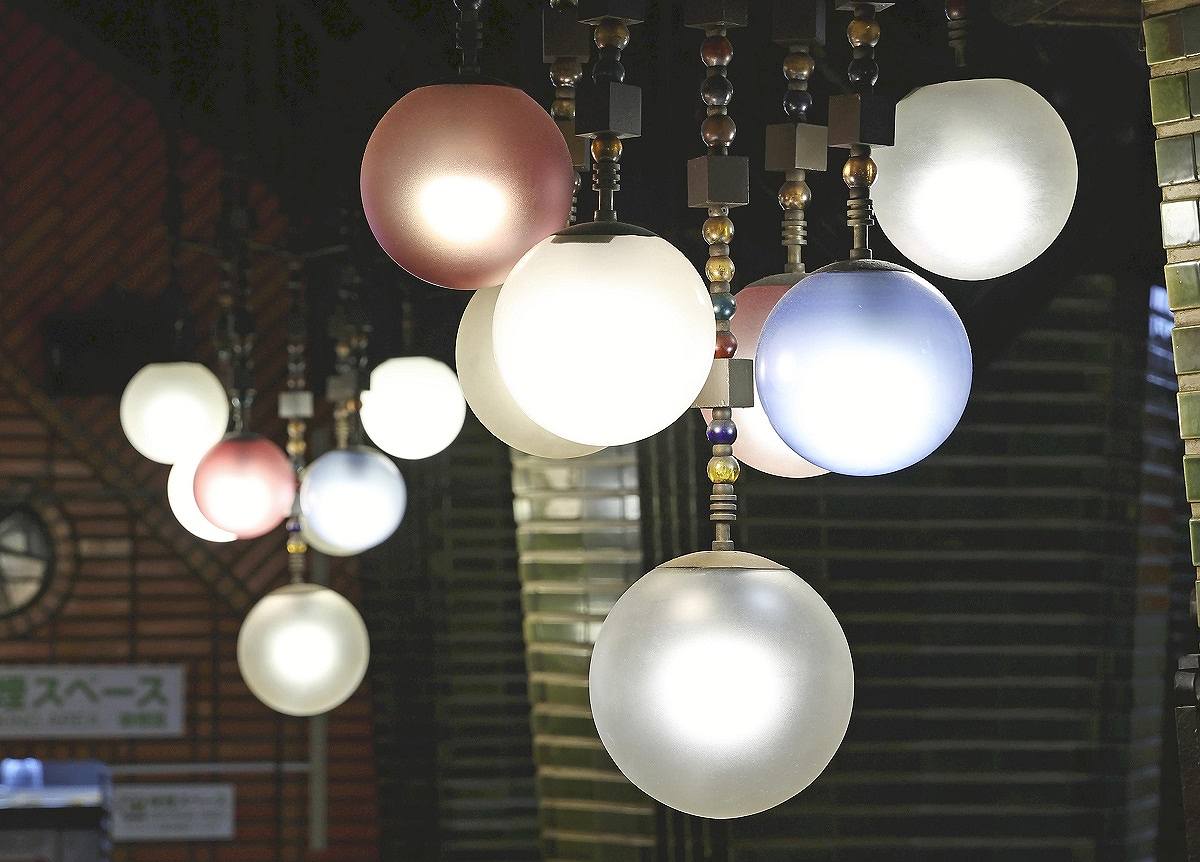 The ceiling is made of kohga stone, a type of pumice rock found in Niijima island.
It is said the ceiling was at first white, but has now darkened. There are several possible theories for this: One posits that the U.S. military, which temporarily confiscated the hall after World War II, had a bonfire going inside; according to another, the facility had long been cigar-friendly, while another idea is that the stone has simply changed color over the years.
In any case, the history-soaked hue invokes nostalgia.
The Ginza 7-Chome location is considered a "sacred place" among about 100 beer halls operated by Sapporo Lion, and only standout bartenders are allowed to serve beer at the counter. What's so special is that bartenders here can serve up beer in one pour, a method known as "ichido tsugi."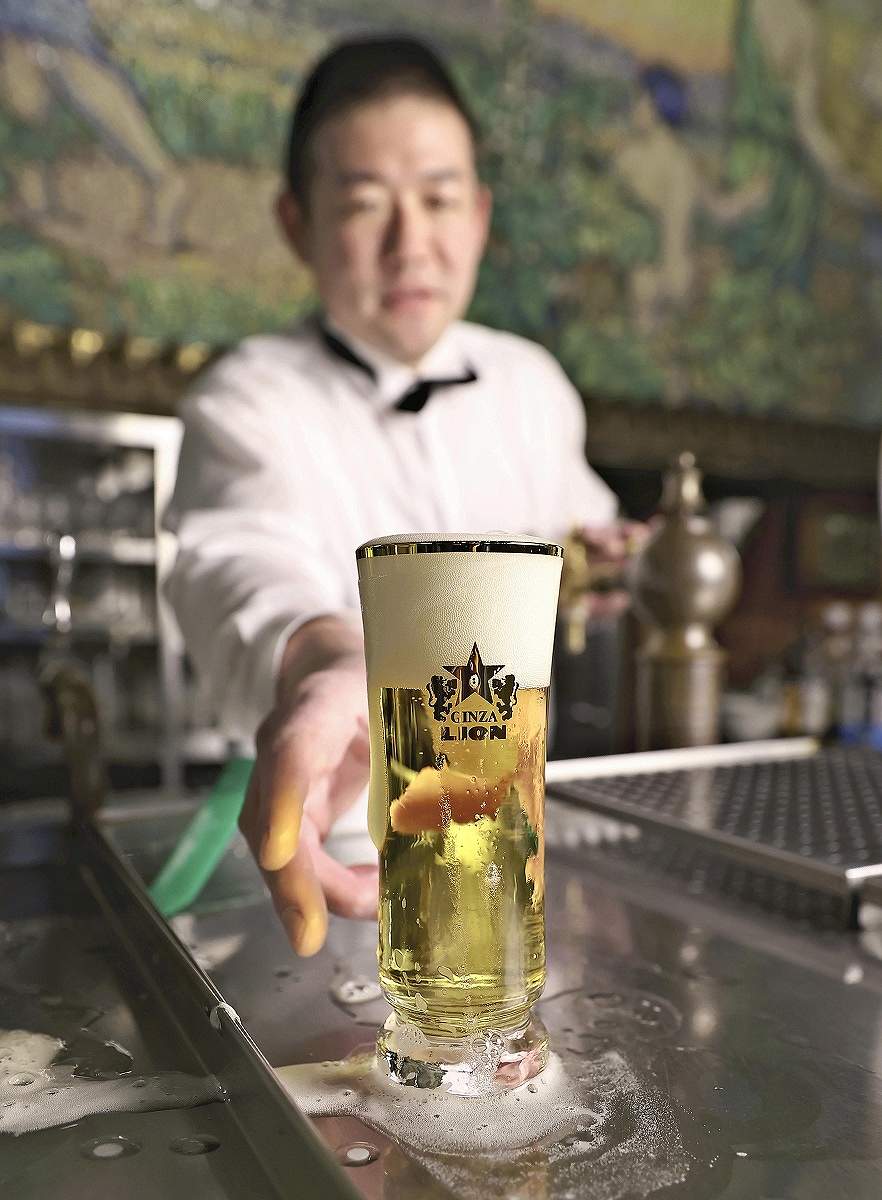 This method requires bartenders have more than just skill in pouring. The other method is called "nido tsugi," whereby a drink is poured twice, with a special tap used to produce the head.
The first method gives the beer a refreshing taste and a kick as it goes down.
"Customers' smiles make this job worthwhile," said Yu Sasaki, 38, who has worked behind the counter since 2015.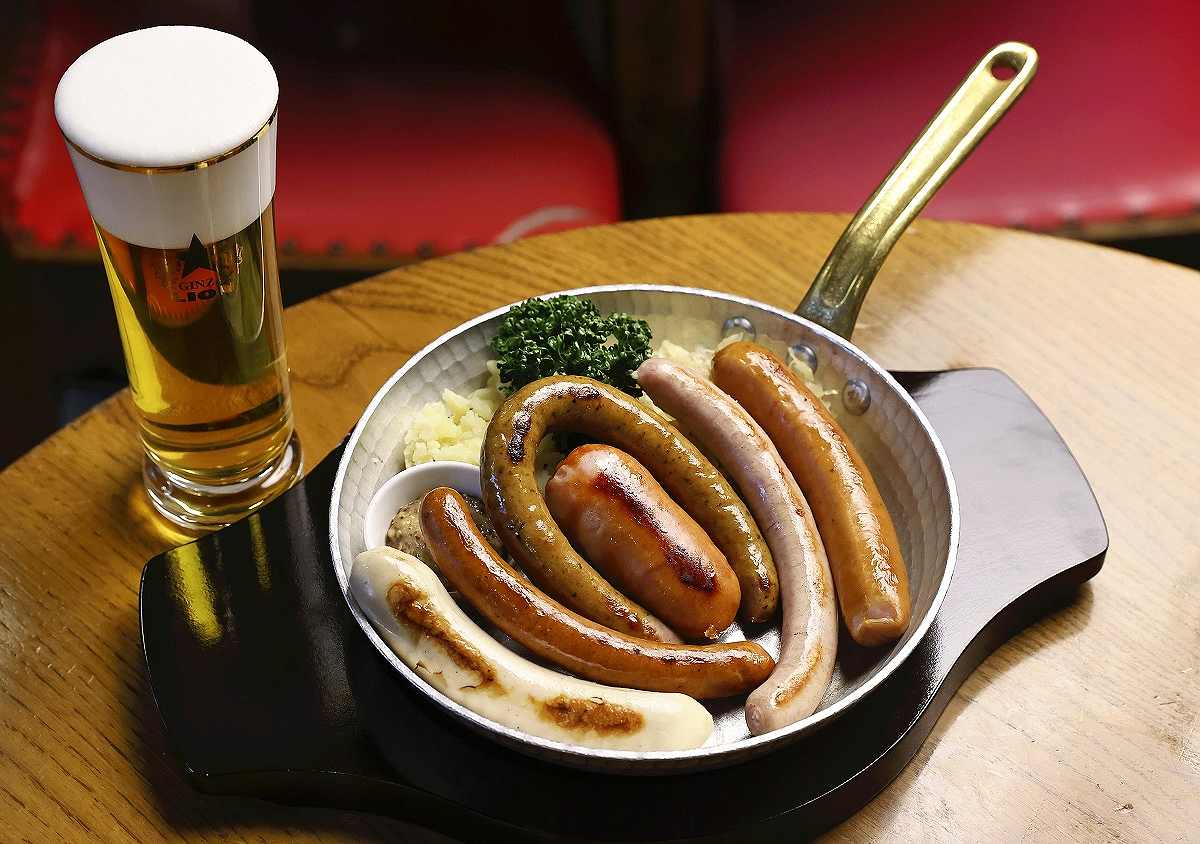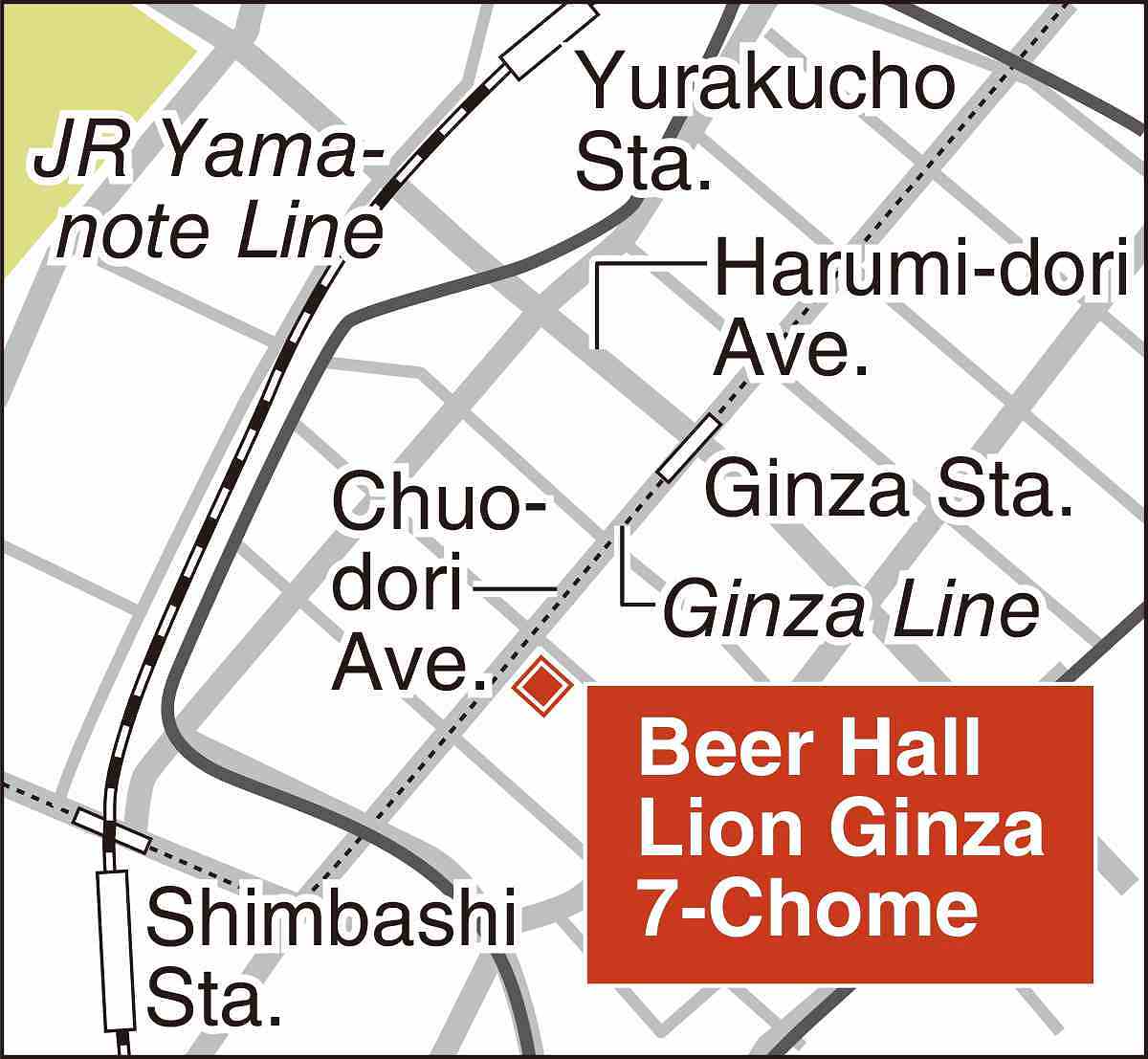 Beer Hall Lion Ginza 7-Chome
Address: Ginza Lion Bldg. 1F, 7-9-20 Ginza, Chuo Ward, Tokyo
Access: A 3-minute walk from Ginza station, a 7-minute walk from JR Yurakucho and Shimbashi stations.
Hours: 11:30 a.m. to 10 p.m. (10:30 p.m. on Fridays, Saturdays and before holidays)
---
---
Add TheJapanNews to your Google News feed.