Secluded 'Lamp Inn' Hot Springs in Aomori Restored after Torrential Rains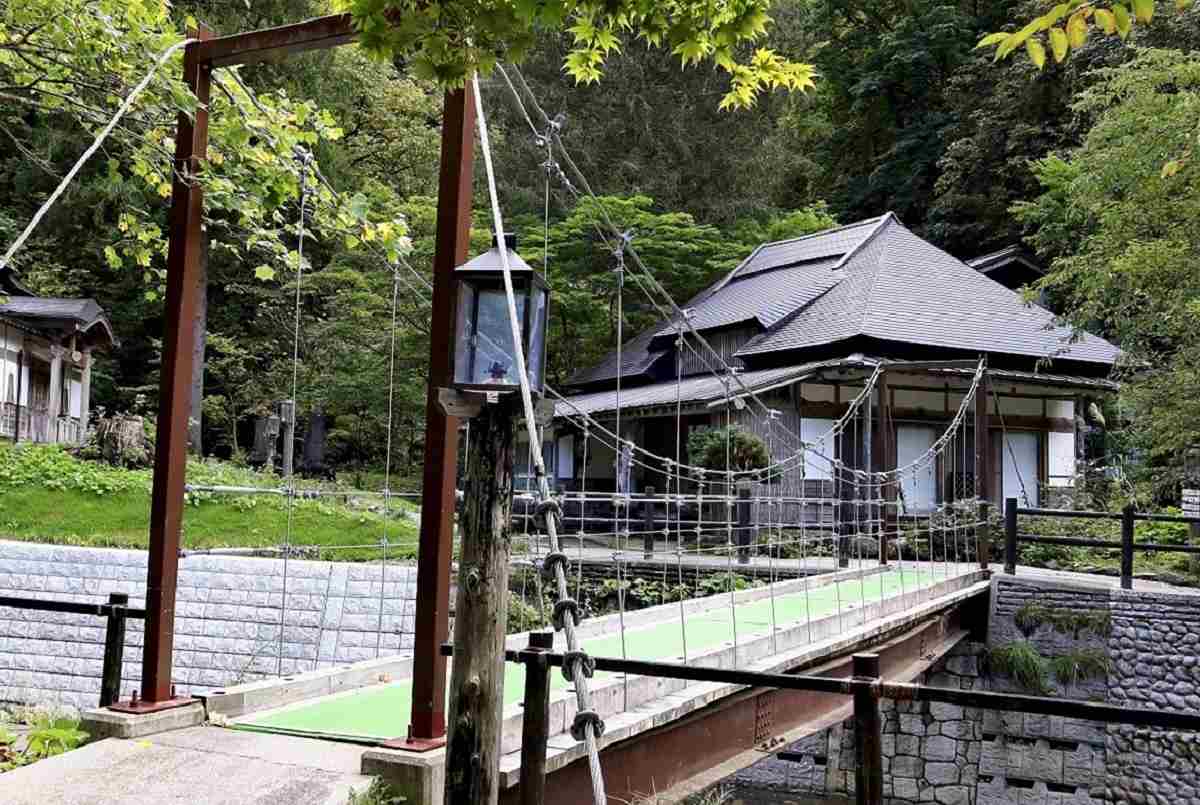 10:48 JST, October 25, 2023
KUROISHI, Aomori — Aoni Onsen hot spring, known nationwide as "Rampu no Yado" or "Lamp Inn," in Kuroishi, Aomori Prefecture, has been fully restored after the damage caused by torrential rains in August last year.
"We want people to visit Aoni Onsen, which has been restored to its original state," a person linked with the inn said as the autumn foliage season gets underway.
Aoni Onsen, which opened in 1929, is a secluded hot spring with four baths that is located in a ravine along the Aoni River.
The hot spring inn has minimal electricity, with no television or electrical outlets in the guest rooms. After sunset, the guests have dinner and enjoy themselves by the light of lamps provided by the inn. The inn is popular with visitors from outside the prefecture as a place to "enjoy the inconvenience."
However, the number of guests has plummeted since 2020 due to the spread of the coronavirus.
When the pandemic finally subsided in August last year, heavy rains hit the Tsugaru region, flooding the Aoni River that runs through the grounds of the inn.
Driftwood and sediment destroyed the suspension bridge connecting the main building of the inn with the detached buildings and open-air baths. Part of the embankments were washed away, causing extensive damage to the inn and hot spring.
The inn was restored and reopened on Nov. 25, except for the outdoor mixed baths, which had had a large amount of soil and sand washed into them.
However, embankment construction by the prefectural government continued from May to September this year, and the noise from heavy machinery disturbed guests.
With the completion of the embankment work, the area has returned to its former tranquility.
"At last, Aoni Onsen has returned to the condition it was in before August last year. We hope that not only visitors from outside the prefecture, but also those from within the prefecture will come to see the restored condition of the inn," said Aoni Onsen President Tetsuri Nagamine, 61.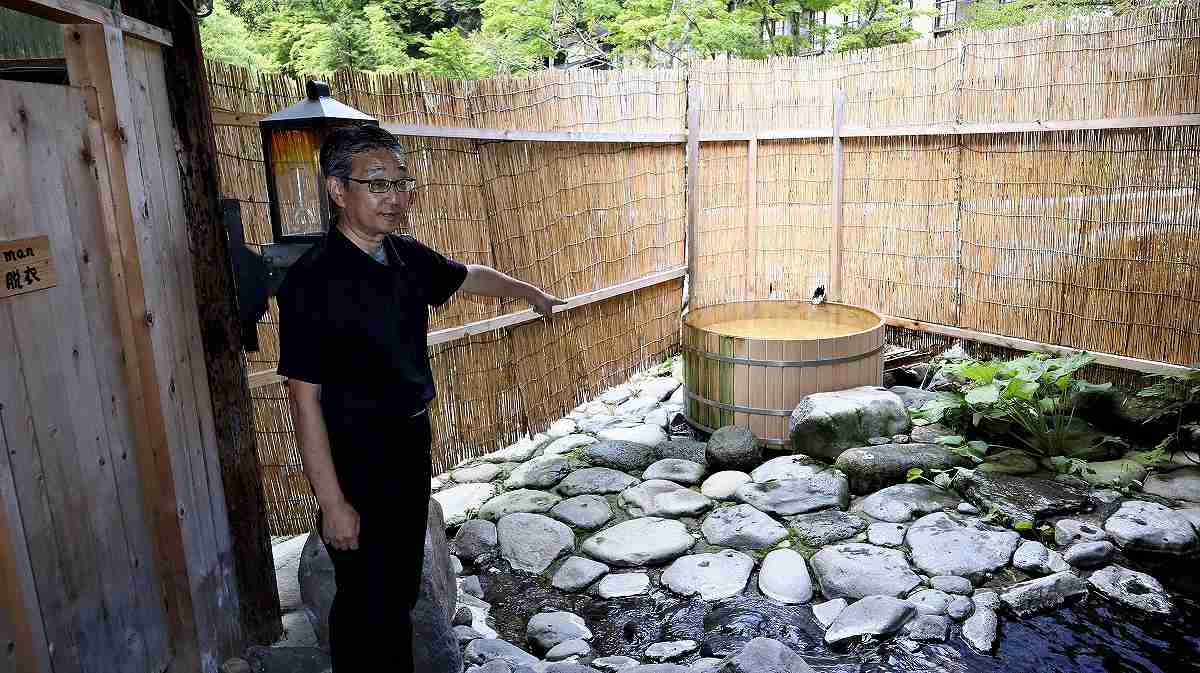 Add TheJapanNews to your Google News feed.