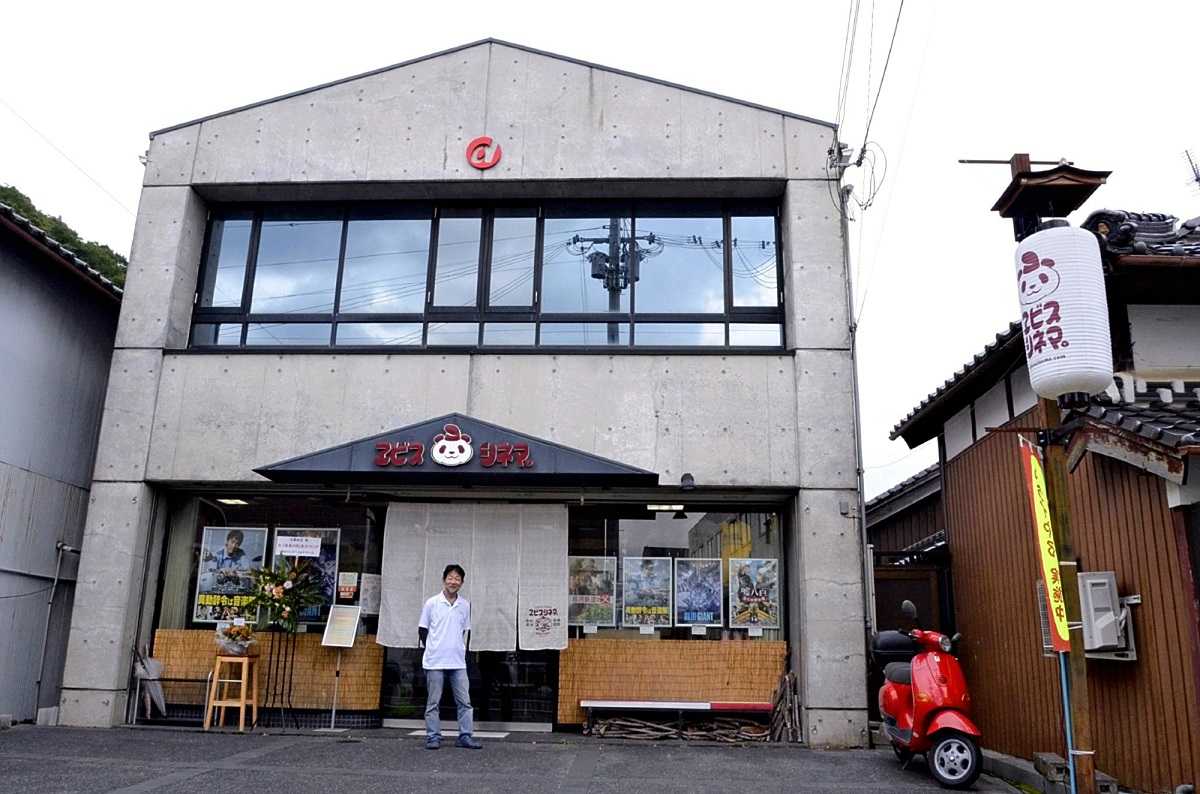 10:24 JST, August 26, 2023
TAMBA, Hyogo — Amid a nationwide campaign to eliminate the yakuza, there is a movement to turn former gang offices into movie theaters, community centers and similar complexes. The aim is to restore the image of communities by turning the negative sites into places where residents can gather.
Ebisu Cinema, a movie theater located in Tamba, Hyogo Prefecture, was a yakuza office until 2014. The local community association bought it after several years of campaigning to eliminate yakuza. It was used as a community center for a while, but as there was already another community center just 60 meters away, it became a burden.
It was 61-year-old film director Takushi Chikakane who suggested that the building be turned into a cinema.
A movie theater had stood in the area where the yakuza office was located until the 1960s, but it was destroyed by fire. Due in part to the declining population, the theater was not reopened.

Chikakane, who had visited Tamba for filming, purchased the land and building at his own expense, spending tens of millions of yen in total, and in July 2021, a new movie theater was opened.
The film director wrote about the process of turning a yakuza office into a movie theater. When he made it into his own film, "Ginmaku no Uta" (Poem of the silver screen) and released in January of this year, the theater was visited by 1,200 residents and other people in three weeks.
A 60-year-old man, who runs an electronics store nearby, welcomed the return of a movie theater, saying, "The area is becoming more lively, just like it was when I was a child."
"We've succeeded in turning a place that had annoyed residents into a favorite place for them," Chikakane said.
Negative image
According to the National Police Agency, in the 10 years through last year, there were a total of 462 cases nationwide in which residents through lawsuits successfully removed yakuza offices, including with injunctions against their use. In many cases, local governments and private companies have purchased those sites to prevent gangs from returning.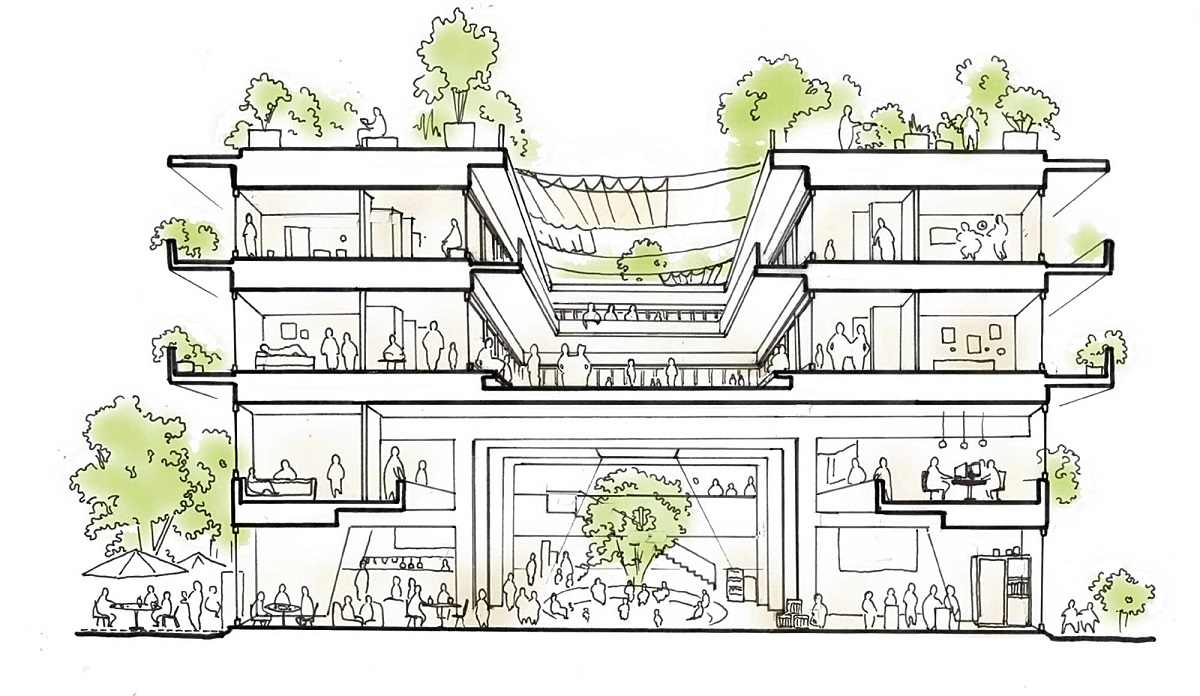 The Kitakyushu headquarters of the government-designated dangerous crime syndicate Kudo-kai, called "the most vicious yakuza in Japan" by police officials, was seized by the city government in 2018 for delinquent fixed assets taxes. In April 2020, it was sold for about ?130 million to Houboku, a local NPO that provides support for the needy. Plans are underway to transform the site into an exchange center called "Kibou no Machi" (Town of hope).
"Gangs should never be a destination for young people who have nowhere else to go," said Tomoshi Okuda, 60, chairman of the NPO. "We want to create a warm, family-like place so that that will never happen again."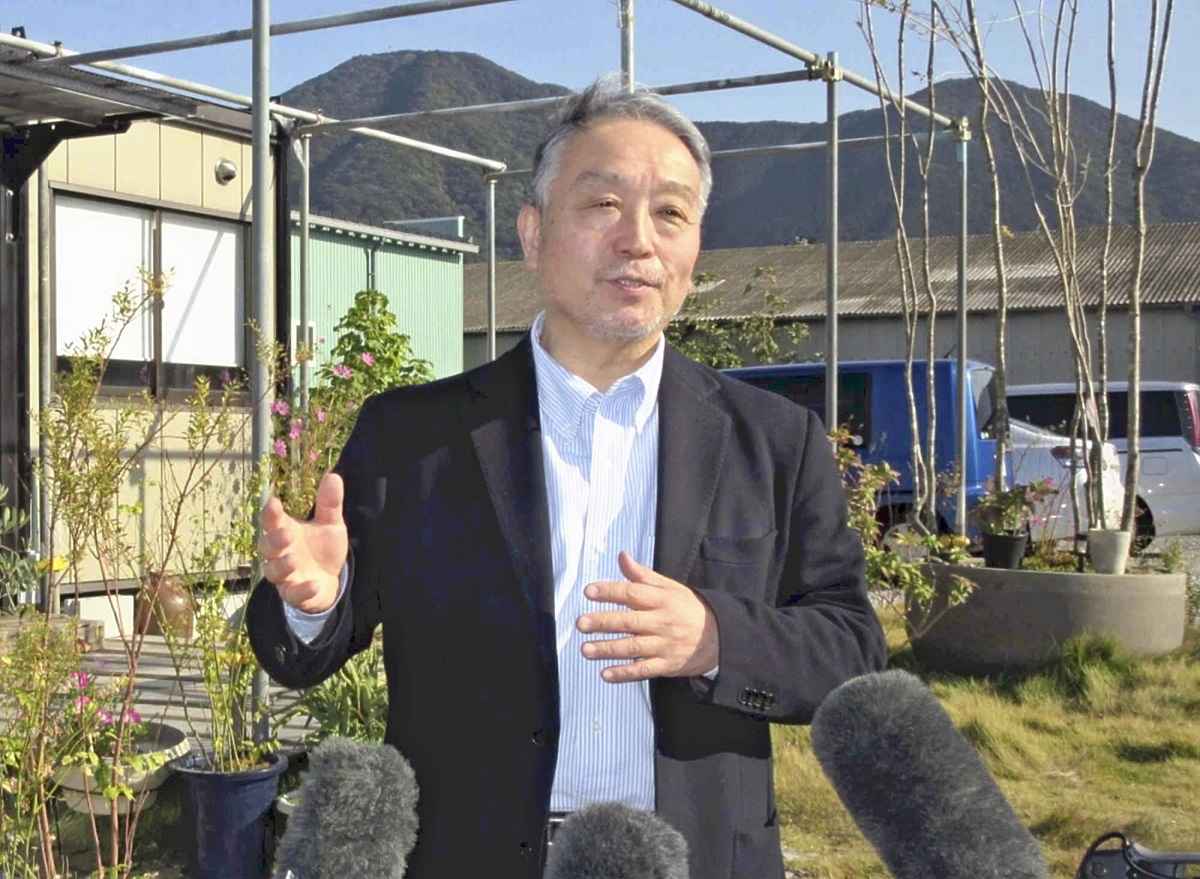 The plan is to house a relief facility for welfare recipients and a space to support children's learning, among other facilities, in the new building. The NPO plans to raise money through crowdfunding and other means and aims to open the facility in April 2025.
In the same city, a cake store opened in 2016 on the site of a former Kudo-kai-affiliated office. Since last spring, the store has become a cheesecake shop.
The biggest challenge, however, is to dispel the negative image left by gangsters.
In 2021, the Amagasaki municipality in Hyogo Prefecture purchased the home of a yakuza leader in the city, where there was once a shooting incident. Although the city government held auctions twice, no one participated. A person in charge said, "People may be concerned about possible harassment from yakuza."
The Mito city government purchased land and a building that used to be a gang office, but citizens voiced opposition to using it as a public facility and eventually decided to demolish it.
"Yakuza offices are often located in convenient places, such as downtown or near train stations, so it should have been easy to utilize the sites," said Kiyoshi Hikita, a lawyer well-versed in organized crime issues. "In order to create an environment in which people can utilize them safely, it is essential for the police and other authorities to provide backup, and this will lead to further extermination of crime syndicates."
Add TheJapanNews to your Google News feed.