Central Tokyo Railway Platform Shops Mark 60 Years of Noodle Sales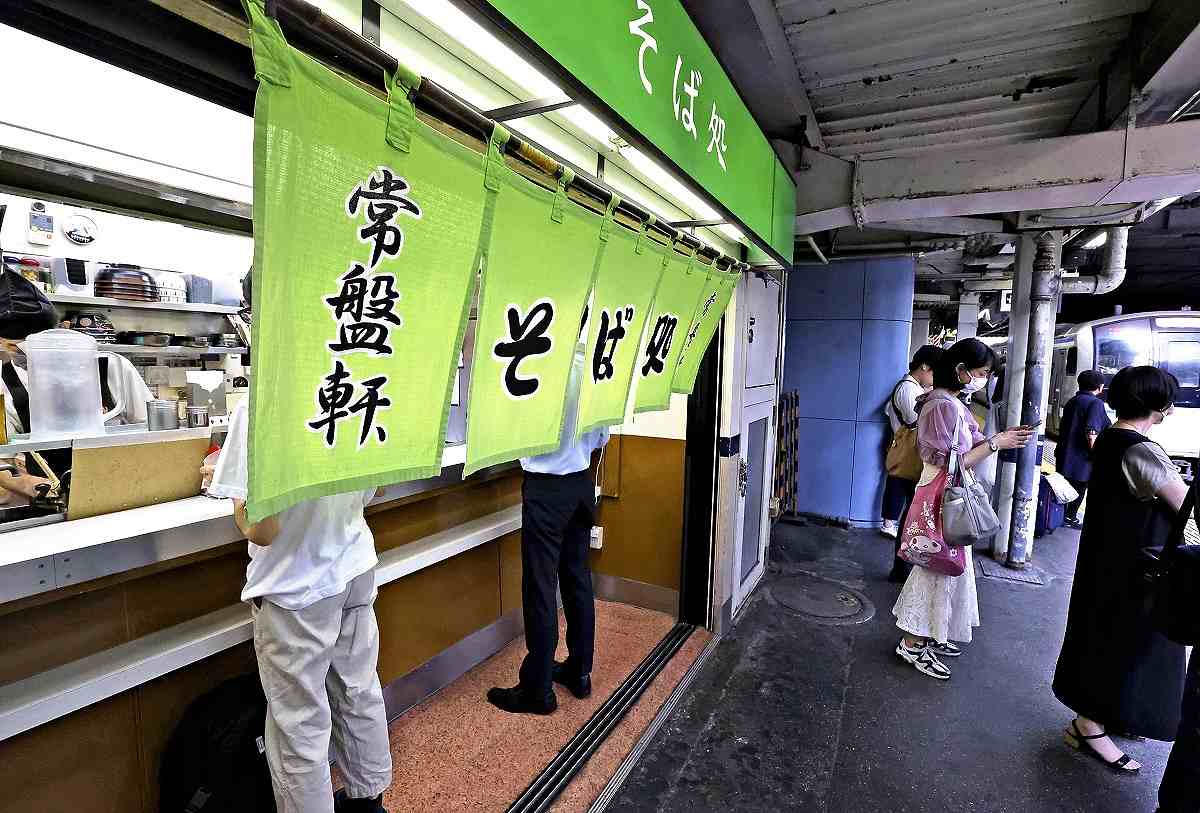 14:20 JST, August 21, 2023
Soba noodle stands on railway platforms can brighten even the dullest of trips.
"The Chiba-bound train will arrive soon on track 13," blared an announcement at JR Shinagawa Station. As the voice echoed across the platforms, I eyed the vending machine outside Tokiwaken, a long-established noodle shop on the Yokosuka Line platform.
Pressing the button that reads "Kakiagetentama (¥580)," I received a ticket, entered the shop and placed it on the counter. I received my meal about 30 seconds later.
The shop's noodles are pre-boiled and blanched, allowing for rapid plating. Diced squid and shrimp kakiage tempura placed in the soup absorb the liquid's bonito dashi flavor.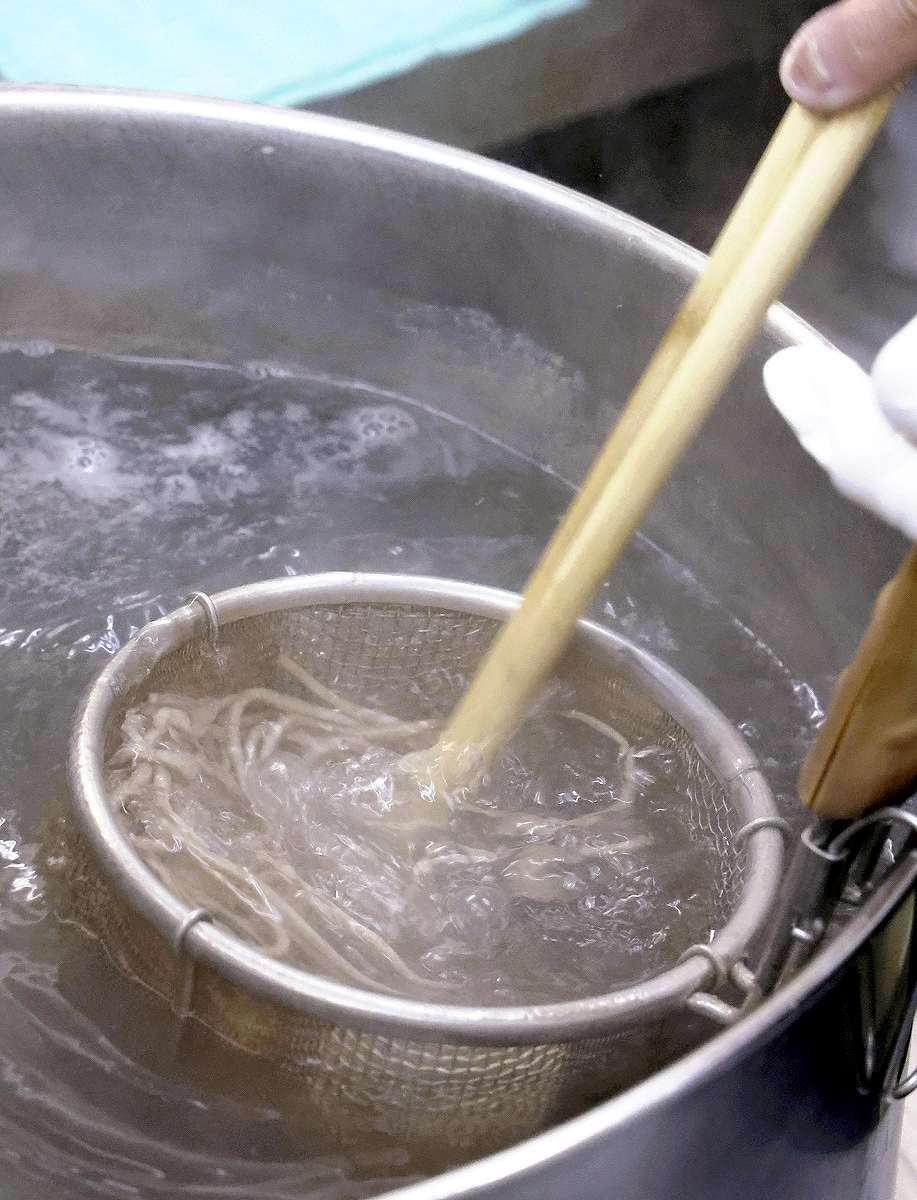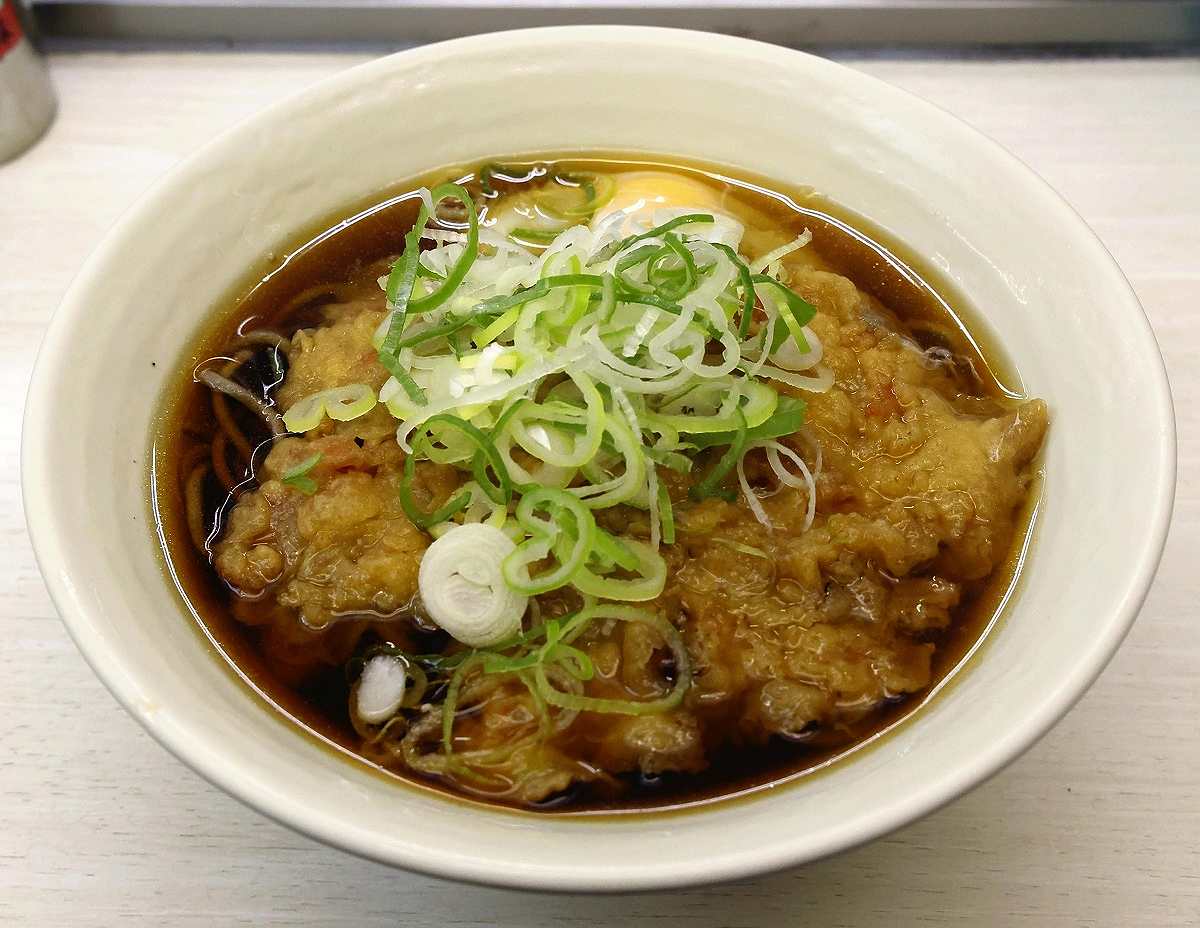 Originally, Tokiwaken sold ekiben train lunch boxes, but started serving soba in 1964. At one time, the company had seven outlets, but now, only three remain: one each on the Yokosuka and Yamanote line platforms, and a restaurant, Kichilian, on the concourse.
The Yokosuka platform shop serves more than 500 customers each day. Some regular customers stop by on their way to work.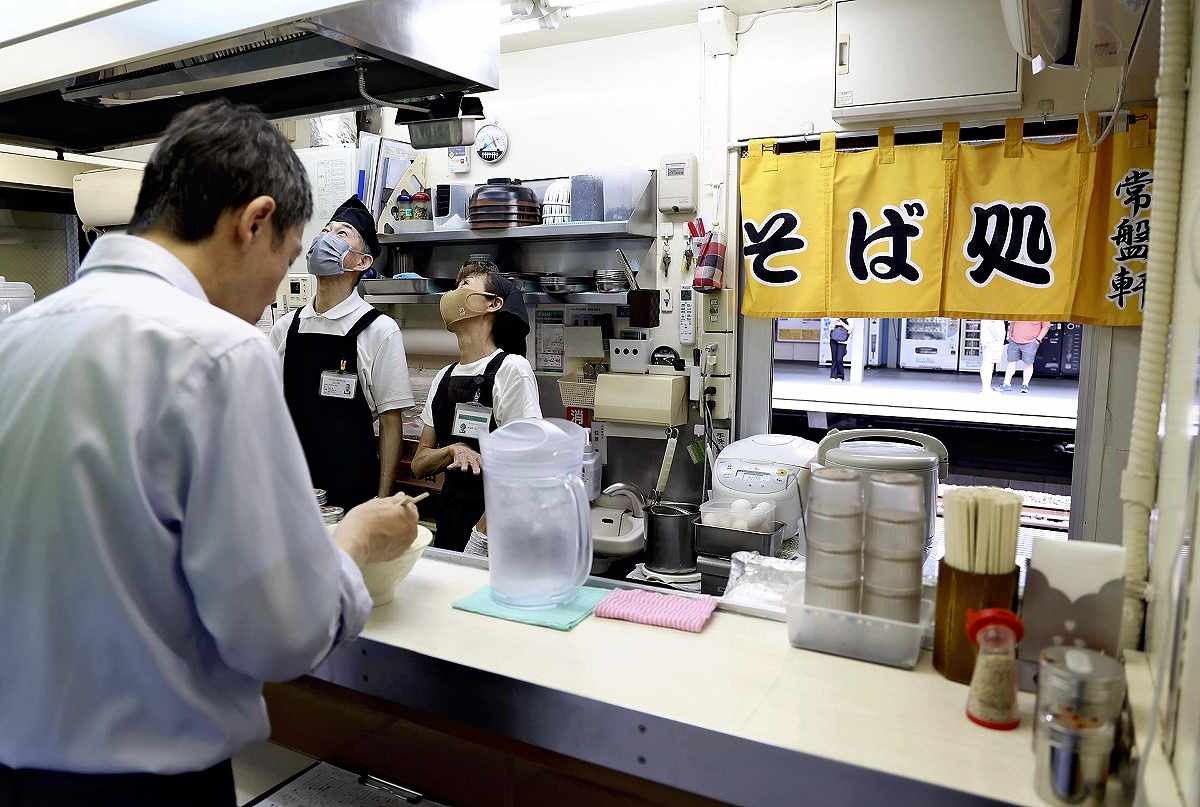 "These days, I know what people are going to order just by looking at their faces," laughed 20-year shop veteran Keiko Hagiwara, 69.
The Yokosuka outlet's soba is known to have a stronger taste than its Yamanote counterpart. "I don't know why [they taste different], but it's always been the case," said Hiroshi Kozuka, the company's 53-year-old sales manager. "We try to maintain the same flavor for our long-standing customers."
Railway noodle stands, known colloquially as "ekisoba," date back to the Meiji era (1868-1912). Platform noodles became popular as a quick way to stave off hunger while waiting for trains, and the idea quickly spread across the country with the expansion of the railroad network.
Recently however, ekisoba outlets have been in decline, partly due to timetable improvements and an increase in integrated services, which enable passengers to travel different company train lines without having to transfer.
"It's really sad," said writer Hiroki Suzuki, 49, author of "The 100 Best Ekisoba Shops in Japan."
Personally, I feel grateful that the nostalgia-inducing [Shinagawa Station] platform soba stands still exist as they are an added appeal to railway trips.
Tokiwaken
Address: 3-26-27 Takanawa, Minato Ward, Tokyo (inside JR Shinagawa Station)
Access: Platforms 13 and 14 (on the end closer to Tokyo Station)
Memo: Open 6:20 a.m. to 11:30 p.m. (11 p.m. on Saturdays, Sundays and holidays)
Add TheJapanNews to your Google News feed.