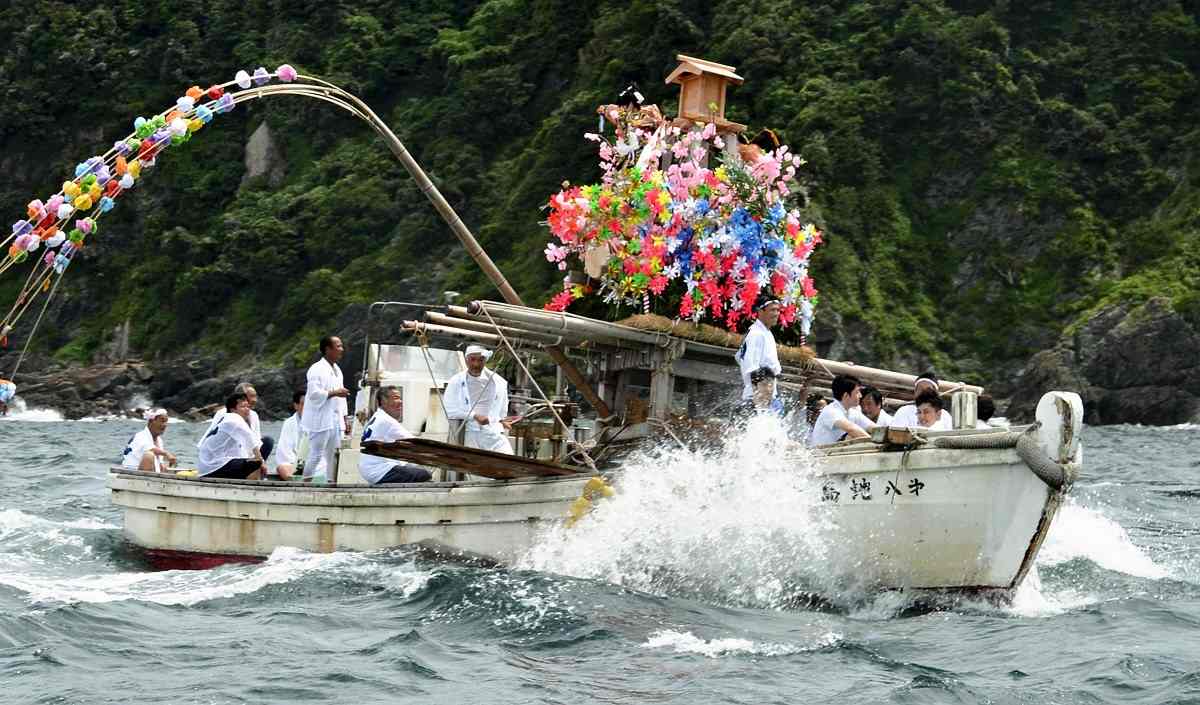 15:50 JST, August 5, 2023
MUNAKATA, Fukuoka — A fishing boat recently transported a yamakasa float from one community to another on Jinoshima Island off Munakata, Fukuoka Prefecture. The traditional event took place this year on the same day as the Oiyama float race, the climax of the Hakata Gion Yamakasa Festival, which was held in Fukuoka City.
The Jinoshima event, which had not taken place since the start of the coronavirus pandemic, resumed on July 15.
On the island, it is customary for two communities to take turns making a float and transporting it to the other community via fishing boat. According to residents, the island stopped holding the event during World War II, but it was revived in 1971.
This year's float, which weighed about 600 kilograms, left Toyooka after being paraded around the community, then traveled by sea for about 30 minutes to reach the port in Tomari. The float was then soaked in the ocean to be purified before being dedicated to a shrine.
According to the Munakata city government, the island's population peaked in 1955 with 559 people, but as of the end of June this year, it had decreased to 133. The number of actual residents is lower, as some stay at a facility or hospital off the island.
On July 15, float carriers from other districts and university students living away from the island came to help with the event.
As we've got too old to move the float by ourselves, we were grateful to those who helped our festival, said a 64-year-old man.
Add TheJapanNews to your Google News feed.