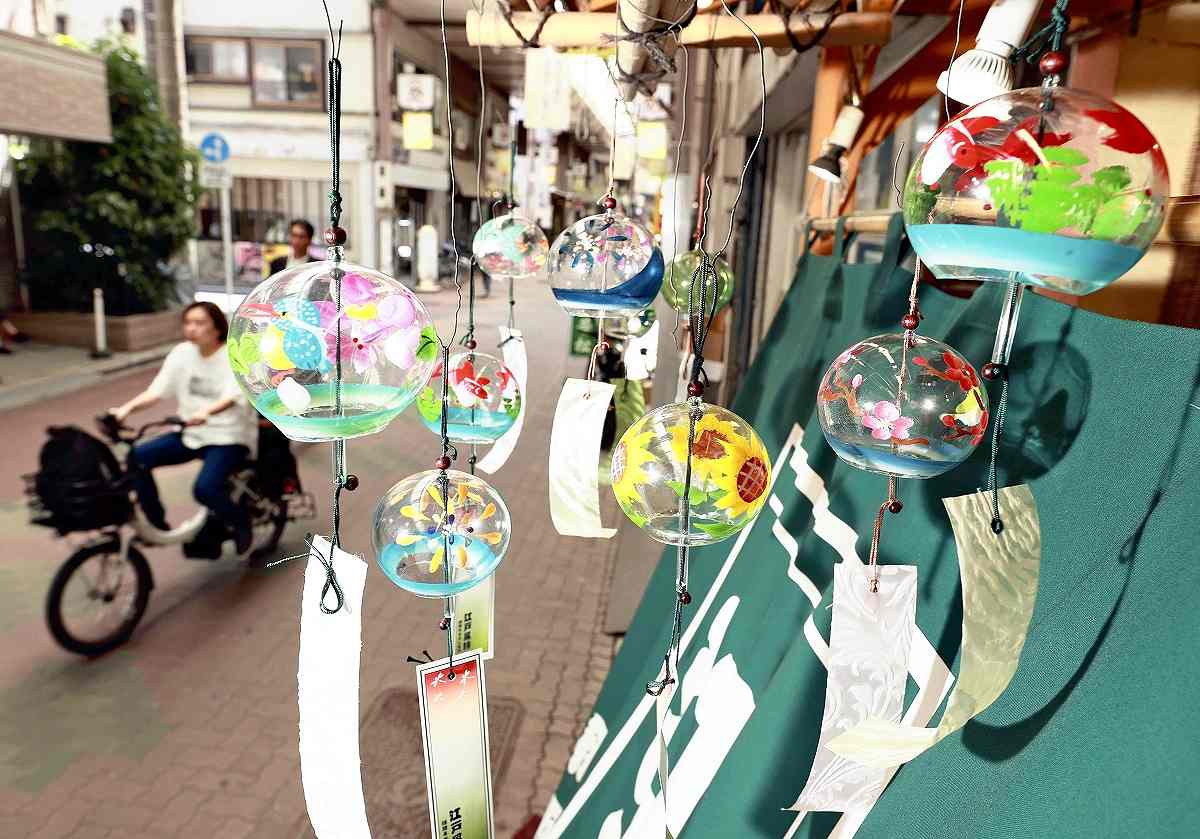 15:30 JST, June 28, 2023
As a gentle breeze blows, the light clinking sound of wind chimes not only soothes the soul but heralds the beginning of summer.
Shinohara Maruyoshi Furin, a family-owned business, has been making Edo furin glass wind chimes for about 300 years using techniques handed down from the Edo period (1603-1867).
Before air-conditioning, wind chimes were a popular way to feel cool in the hot summer. However, the craftsmen who make Edo furin are surrounded by an intense heat that radiates from a furnace.
Glass is melted at 1,300 C and is wrapped around one end of a blowpipe. The body of the wind chime is inflated with a breath using a glassblowing technique called chubuki, which is a method to shape the glass that does not require molds or tongs.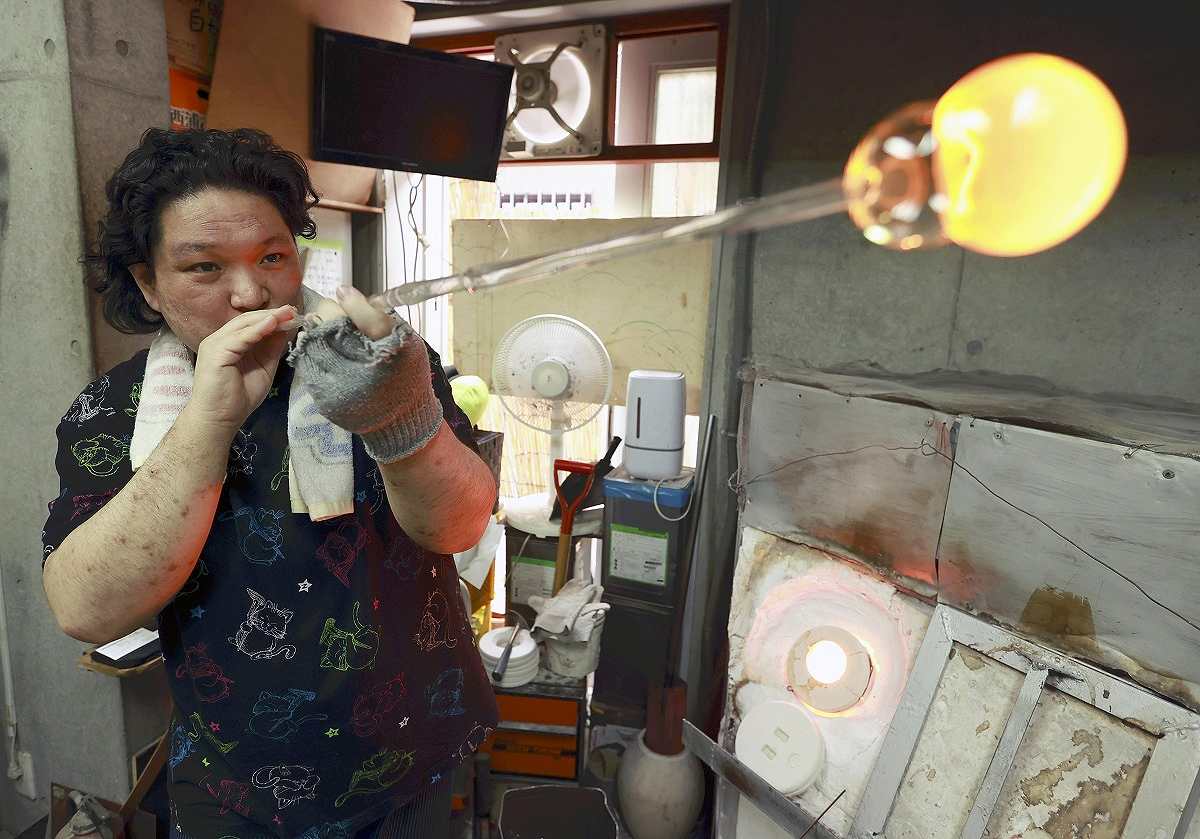 Takamichi Shinohara, the eldest son of the shop's owner Masayoshi Shinohara, is the person in charge of blowing the glass.
The 35-year-old said it takes about 10 years of practice to make the glass expand into a round shape with even thickness. After the glass cools, glassworkers use a whetstone to scrape the bottom edge of the wind chime, or the open end, to make it rough.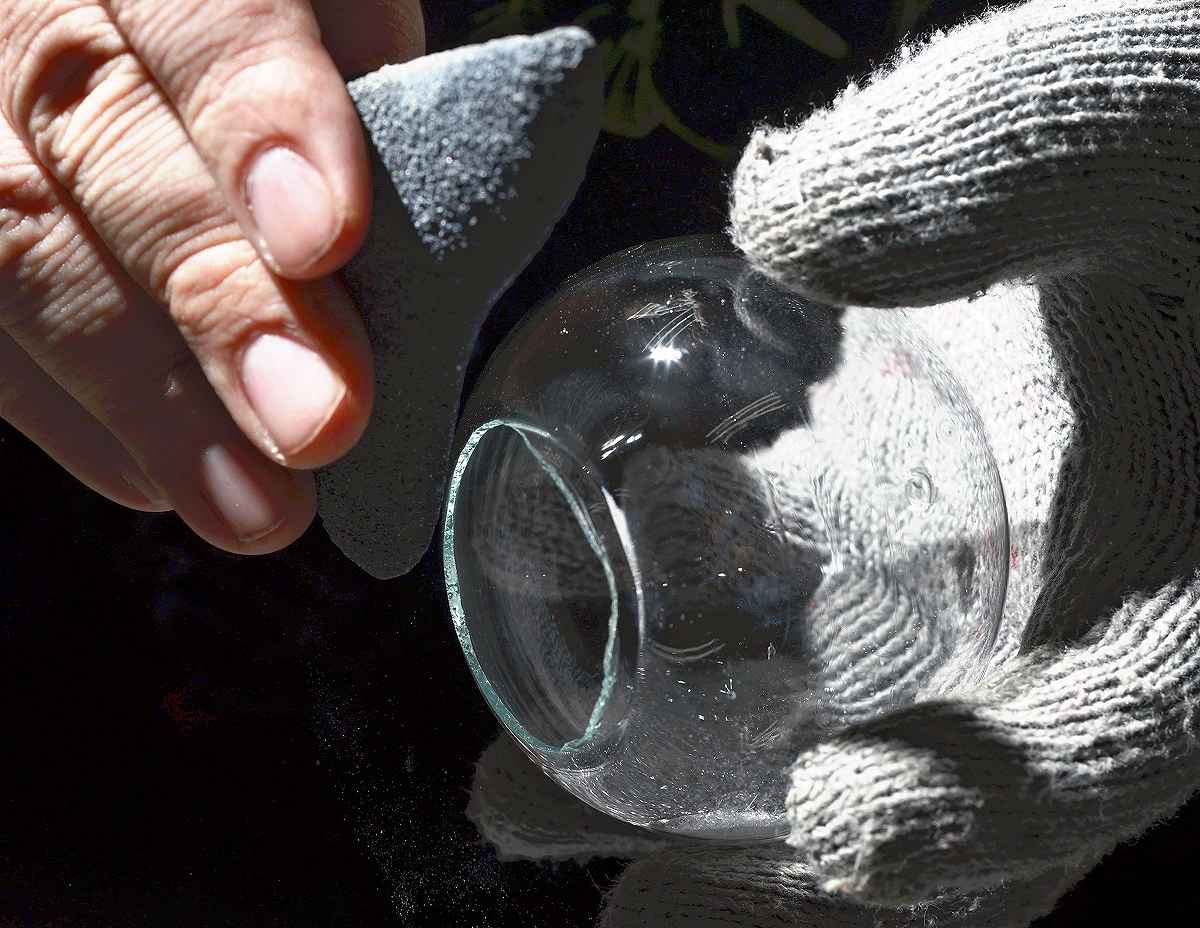 The rough edge makes it sound nicer when a clapper hits it, Takamichi said.
"A characteristic of Edo wind chimes is that they produce a sound with the slightest breeze," he added.
Takamichi's younger brother, Michihiro, is in charge of decorating the wind chimes. Michihiro paints different motifs on the inside of the wind chimes without using any preliminary sketches.
"We hope that our customers enjoy the subtle differences between each of our handmade products," Michihiro said.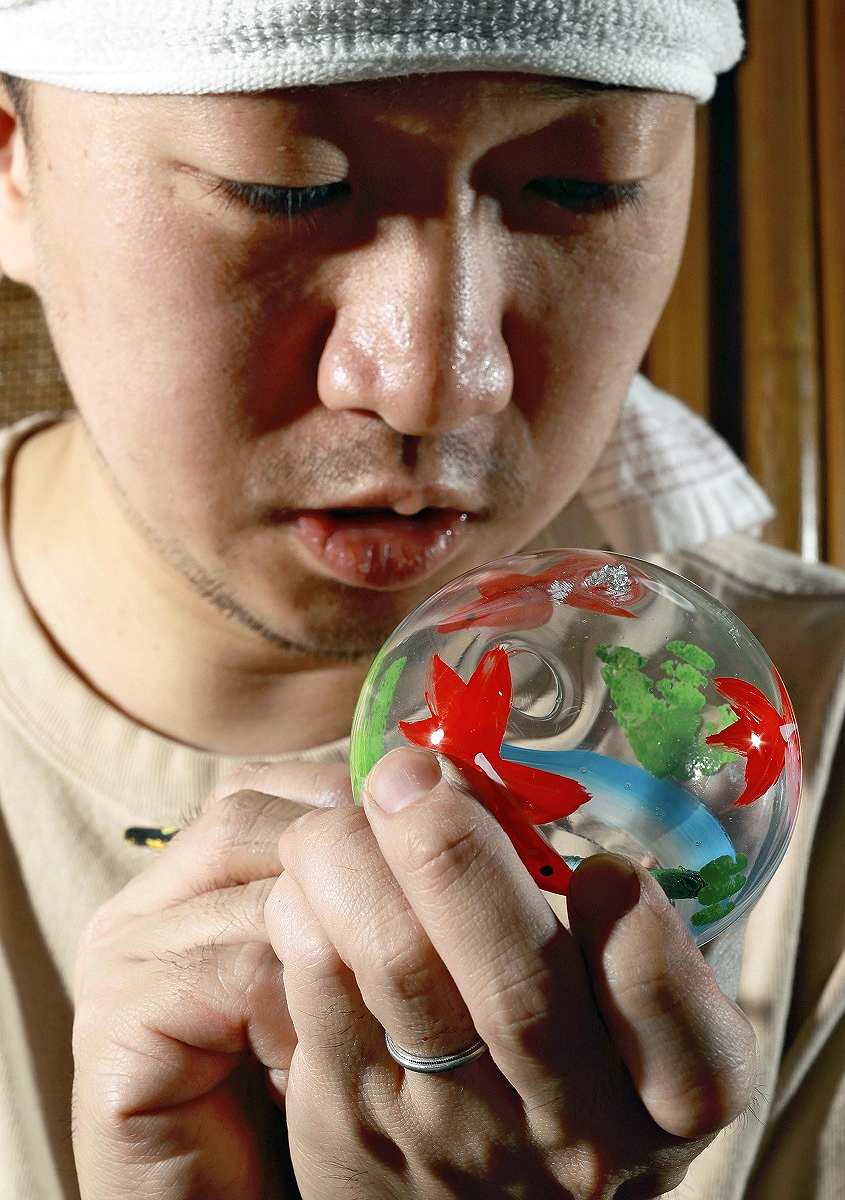 Many of the wind chimes are sold for about ¥2,000.
For hundreds of years, people have tended to lean toward such designs as goldfish, which is supposed to bring prosperity, and fireworks, which are thought to scare away bad things with a loud bang.
Even today, many people still choose these timeless motifs, while foreign tourists tend to choose wind chimes with images of Mt. Fuji, plum blossoms, cherry blossoms and birds.
Customers can also try their hand at making wind chimes by request.
I visited the shop with my elementary school-aged daughter. She painted her wind chime with blue and pink flowers. The finished product is more beautiful than expected and is hanging up at home to clink in the breeze.
The sound of a wind chime filled with memories is very precious.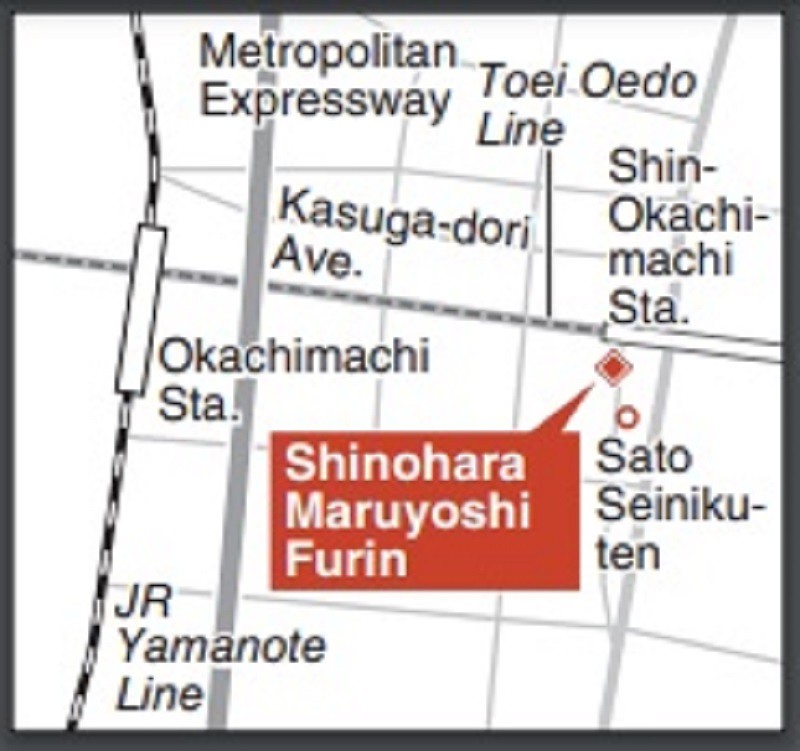 Shinohara Maruyoshi Furin
Address: 4-25-10 Taito, Taito Ward, Tokyo
Access: A one-minute walk from Shin-Okachimachi Station on the Toei Oedo Line
Memo: Open from 10:30 a.m. to 6 p.m., closed on Mondays. It costs ¥2,300 for a glassblowing and painting workshop, and ¥1,700 for a painting workshop. Both workshops are generally held on weekends.
Add TheJapanNews to your Google News feed.