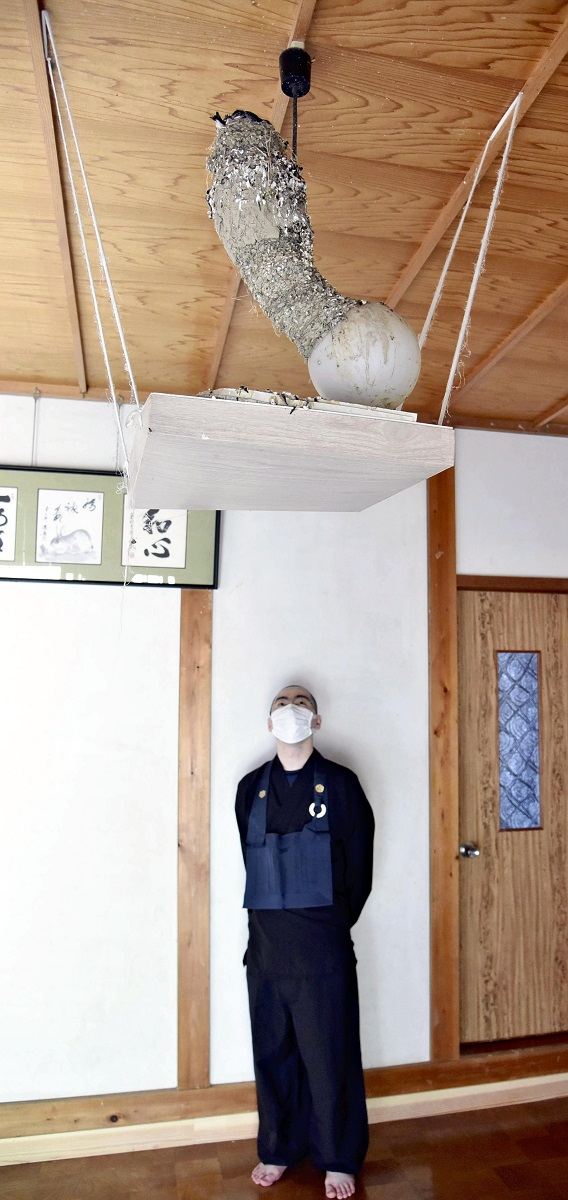 13:36 JST, June 17, 2023
TOYOOKA, Hyogo — Every year, a new brood of swallow chicks grow up in a massive 40-centimeter-high nest built at a temple in Toyooka, Hyogo Prefecture.
The nest first started being built at Bankyuji Temple around 1974. Every year since then, a pair of swallows have flown to a spherical light fixture hanging from the ceiling near an entrance and built their new nest on top of it.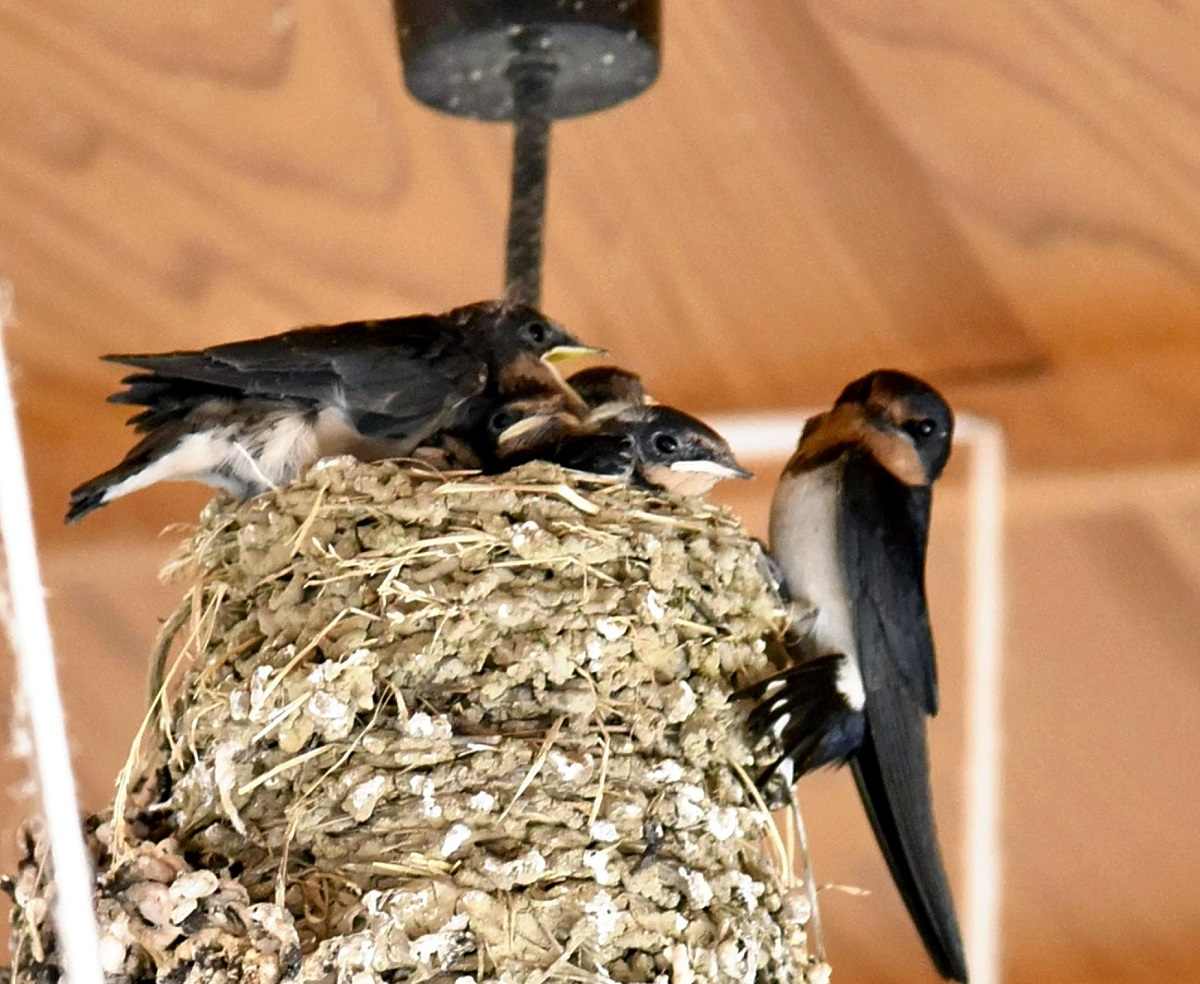 Sogen Yoshida, 80, former chief priest of the temple, installed another light at the entrance so the one with the nest does not need to be used. When the nest nearly toppled over, as it is built at an unstable angle, he fixed the nest in place using tape and added a little dirt to repair the nest. When a snake tried to attack the chicks one night, he and his son, now chief priest, took the snake out together.
For almost half a century, swallows have been adding to the nest, which is now only 25 centimeters from the ceiling.
"The birds come every year and they're so lovely," Yoshida said. "I feel like they're a part of my family."
Add TheJapanNews to your Google News feed.