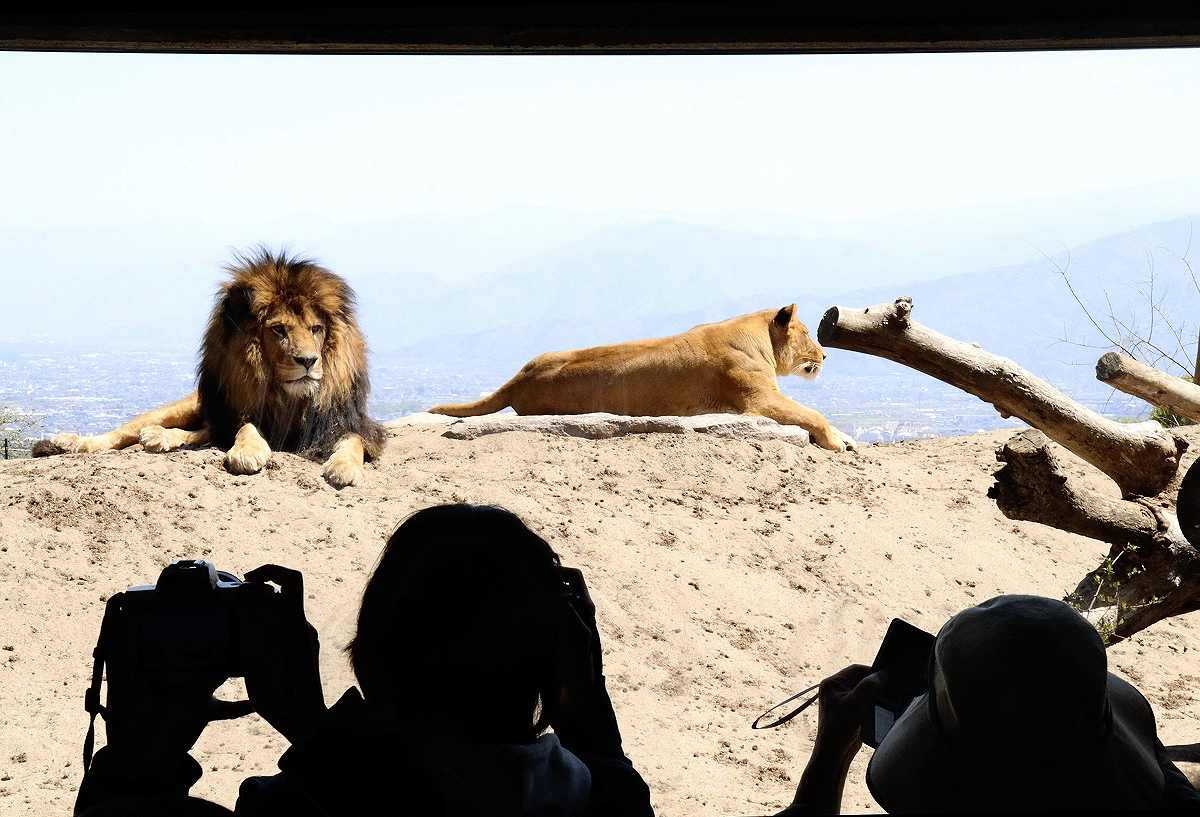 16:00 JST, May 15, 2023
NAGANO — The Nagano Chausuyama Zoo now has a new facility for lions that re-creates the animal's natural habitat. It has been housing two lions in Nagano since late April.
The facility, named "Lion no Oka" (Lion hill), is made to resemble the natural habitat of lions, even including a small hill that they like very much, so that the animals can behave naturally. Visitors can watch through a glass wall as the lions go about various activities, such as climbing a rock. As well, the Shinshu region's high peaks can be seen behind the lion house.
The new lion habitat was constructed in time for the zoo's 40th anniversary in August, at a cost of about ¥180 million. About ¥21.5 million of that total was in donations from individuals and companies from inside and outside the prefecture.
"I am glad that [the zoo] received a large amount of donations and completed a wonderful habitat. I hope it will be a popular exhibit," said Nagano Mayor Kenji Ogiwara at the facility's opening ceremony on April 22.
Taiga Miura, a 29-year-old company employee from Nagano, came to the zoo with his family, including his 3-year-old daughter.
"The lions are so close, and we can look out at the mountains in the background. It feels like a savannah. I'd like to come here again with my family," said Miura.
Add TheJapanNews to your Google News feed.