Ehime: Ex Japan Soccer Coach Okada Tackles New Challenge in Field of Education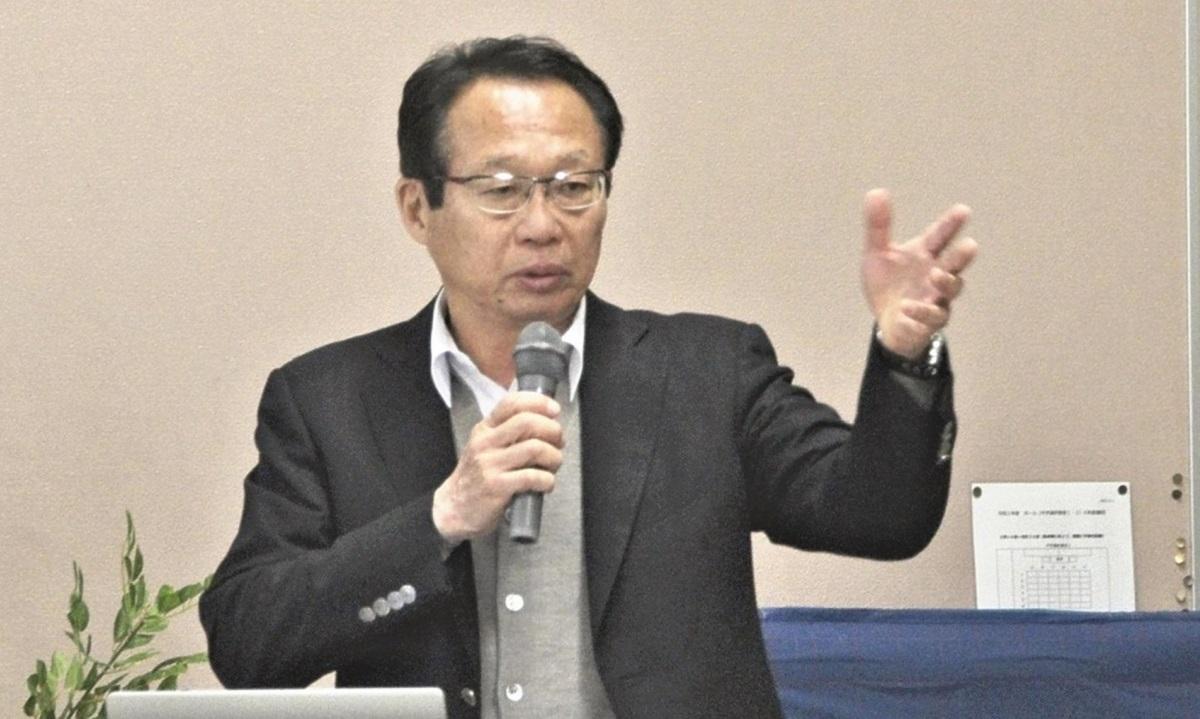 13:22 JST, May 13, 2023
IMABARI, Ehime — He led the Japan men's national soccer team to its first-ever World Cup appearance, and is currently the chairman of the management company of J.League third-division club FC Imabari.
Now Takeshi Okada will take up the challenge of fostering a new generation of leaders at new high schools to open in the 2024 school year in Imabari, Ehime Prefecture.
"I want to foster autonomy and independence that survive an era that humanity has never experienced," Okada said at a press conference last month.
On April 1, Okada took the post of president of Imabari Meitoku Gakuen, an incorporated educational institution in Imabari that oversees Imabari Meitoku High School and its Yata Branch High School as well as a junior college and a junior high school. Next spring the two high schools will be renamed FC Imabari High School and its Satoyama Branch High School, respectively. Okada will oversee all the educational institutions.
The 66-year-old Okada, who was coach of the historic Japan team that qualified for the 1998 World Cup, became involved in the project after the chair of the Imabari Meitoku Gakuen board of directors, who also serves as an external director of the FC Imabari soccer club, asked Okada to join the management team.
The Satoyama Branch will have an especially unique curriculum. The school's philosophy will be to develop individuals strong in both mind and body. English, math and other basic subjects will be taught in the morning, and in the afternoons, students are to engage in planning events to revitalize the local community and other activities through hands-on learning.
Taking advantage of Okada's personal connections, the school has arranged for former baseball great Atsuya Furuta and other notables to serve as lecturers.
The school plans to build a private dormitory for 100 students in central Imabari, enabling it to accept students from around the country. The school will be coed and have 80 students per grade.
"I want students to enroll who want to change the status quo, who want to change themselves, and who want to challenge themselves," Okada said.
Add TheJapanNews to your Google News feed.