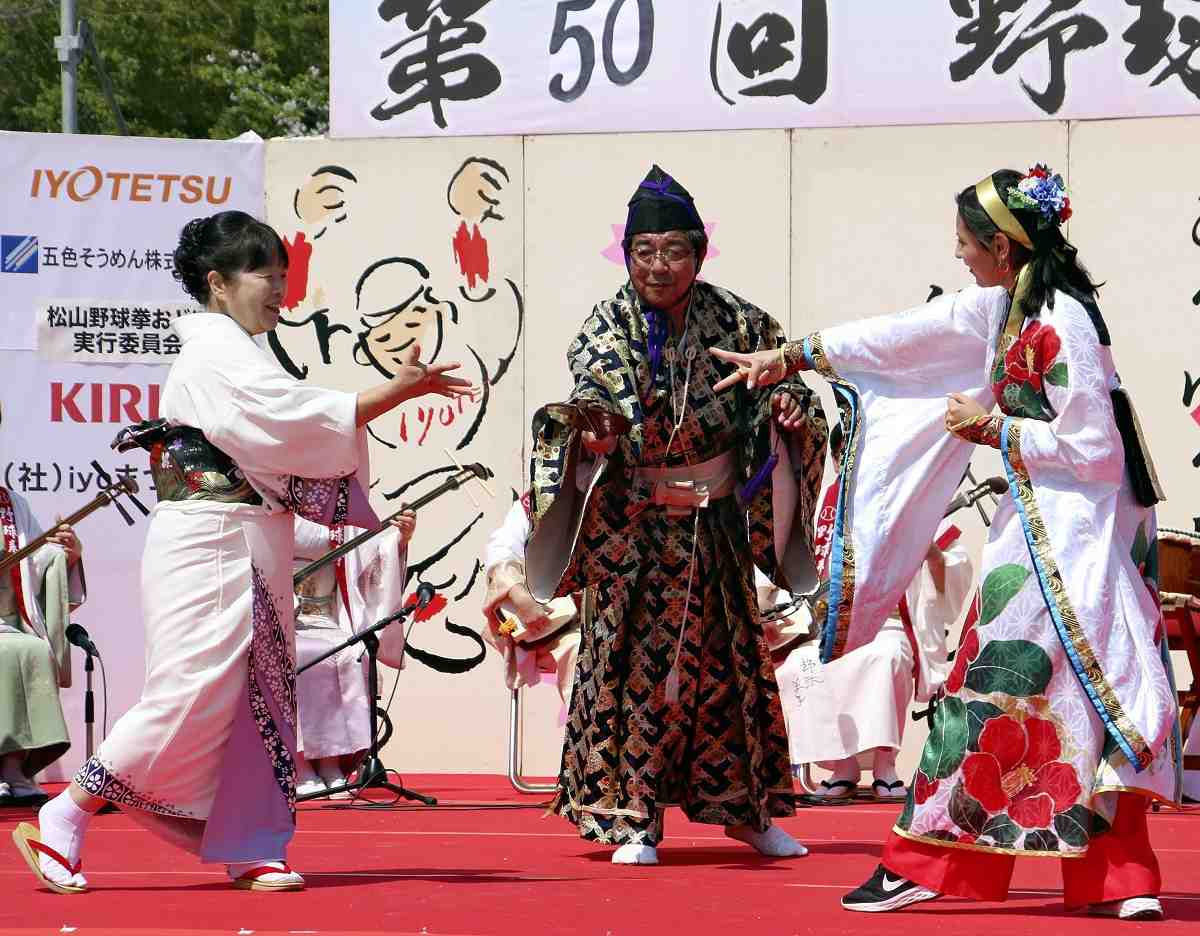 12:59 JST, April 15, 2023
MATSUYAMA — A yakyuken game event, in which participants sing and dance before playing janken (rock-paper-scissors), was held recently in Matsuyama.
The game, literally meaning "baseball fist," is said to have originated in 1924 when members of a Matsuyama baseball team performed it during a social event after a match. Since then, the game has become a popular form of entertainment at parties. Local residents perform yakyuken-themed dances and songs in a parade through the center of the city during a summer festival.
In the 1970s, a comedy duo brought attention to the game by playing a unique version in which participants would remove their clothes one by one if they lose janken. The yakyuken was originally not associated with the stripping of clothes.
On April 1, the yakyuken national tournament returned for the first time in four years after being suspended due to the coronavirus pandemic. Participants from 32 three-member teams enjoyed the game, chanting "Out! Safe! Yoyoinoyoi!"
During the event, 281 people played one janken game after another, breaking the official Guinness World Record for the longest relay of people playing rock-paper-scissors.
Add TheJapanNews to your Google News feed.