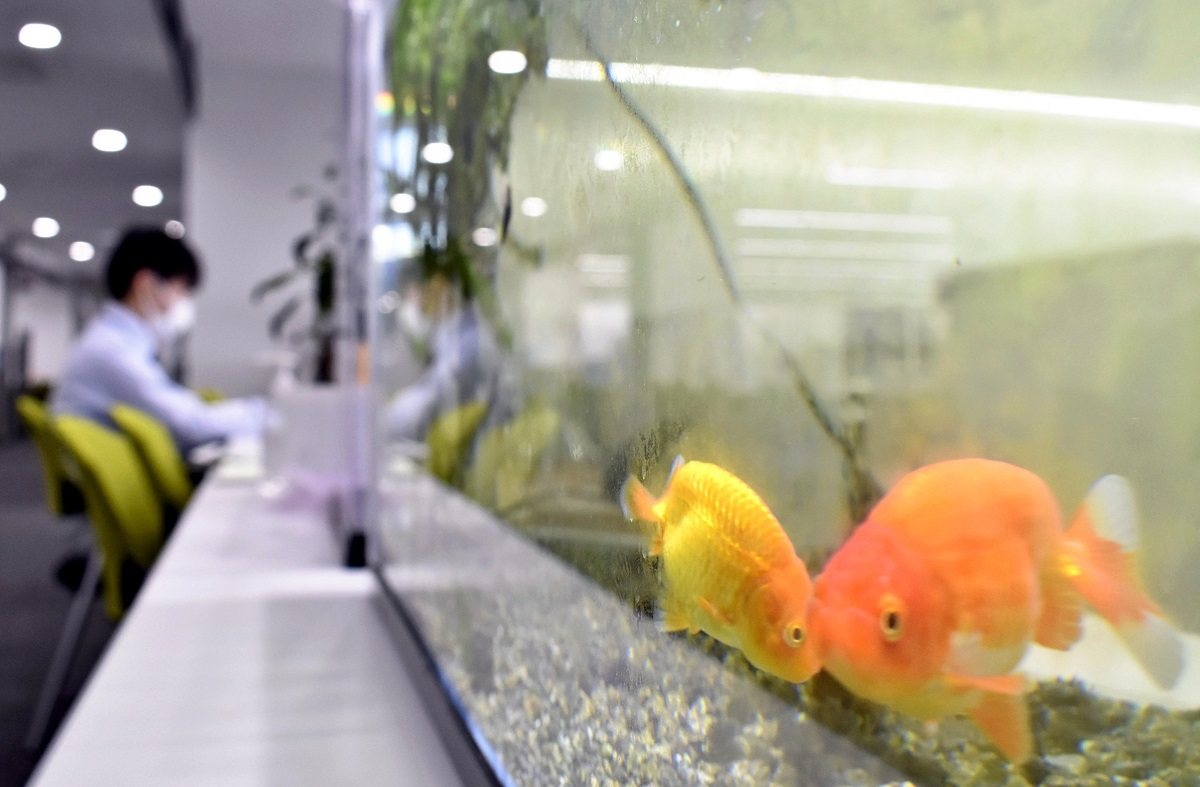 6:00 JST, April 10, 2023
YAMATO-KORIYAMA, Nara — Scenes of goldfish breeding ponds have come to be one of the symbols of Nara Prefecture. The city of Yamato-Koriyama in the prefecture is said to have a 300-year history of goldfish farming, and it is now considered one of the three major goldfish producers in Japan, along with Edogawa Ward, Tokyo, and Yatomi, Aichi Prefecture.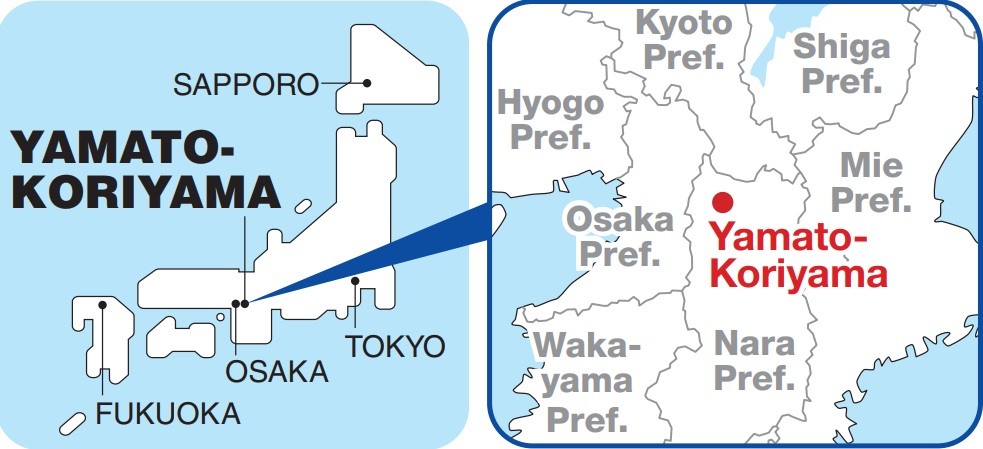 On a shopping street in the city's downtown, goldfish are everywhere, including in a spherical water tank set in front of a Buddhist altar fittings store and in a tank attached to an art piece at a train station ticket gate.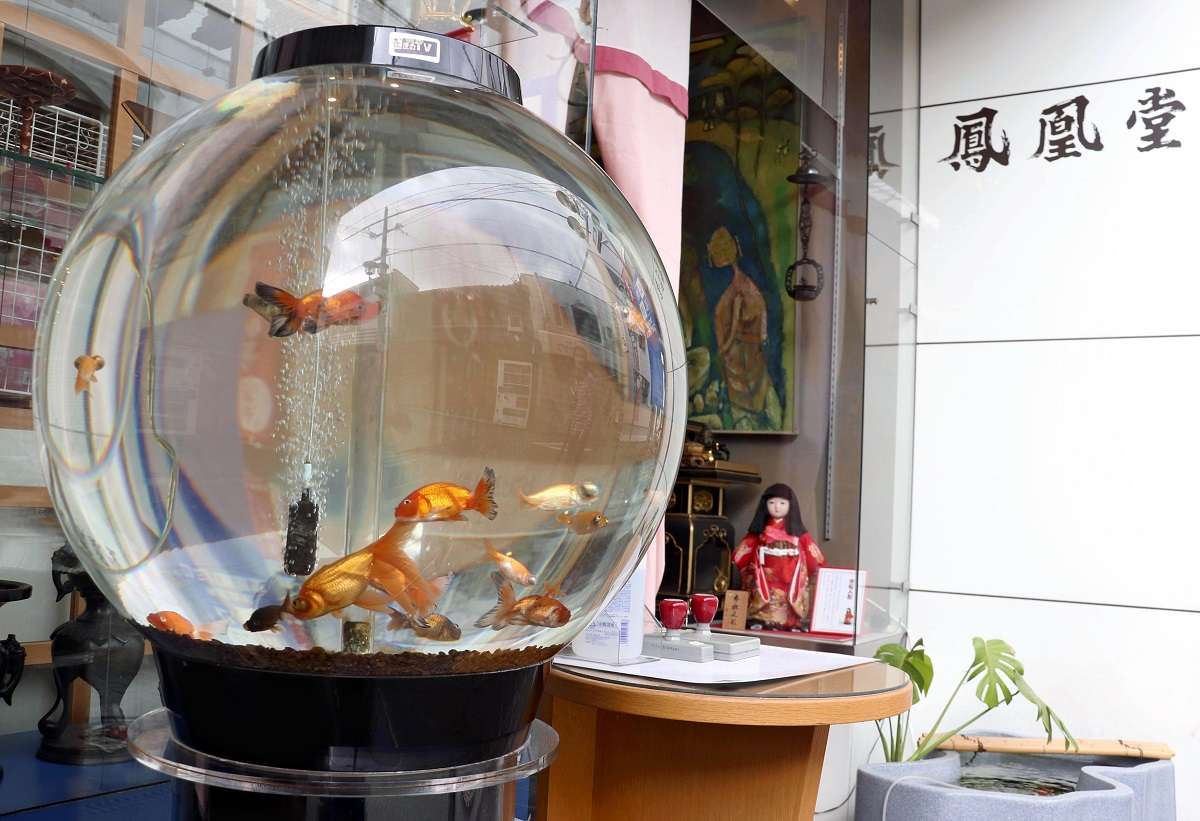 Since 1995, the city government has been holding the Goldfish Scooping World Championship. In the tournament, contestants compete to catch goldfish with scoopers made of fragile paper, an activity often seen at summer festivals across Japan. There has been an increase of people attending the event, and it has already become a seasonal fixture.
In the early 20th century, Yamato-Koriyama accounted for more than 60% of the nation's goldfish production. Although goldfish ponds were converted during World War II into rice paddies or ponds to grow carp for food, demand later rose for goldfish for scooping games, partly thanks to the strong economic growth of the postwar years. However, goldfish production then peaked. Recent years have seen goldfish farming struggle through a transition due to the declining birthrate and a shortage of successors.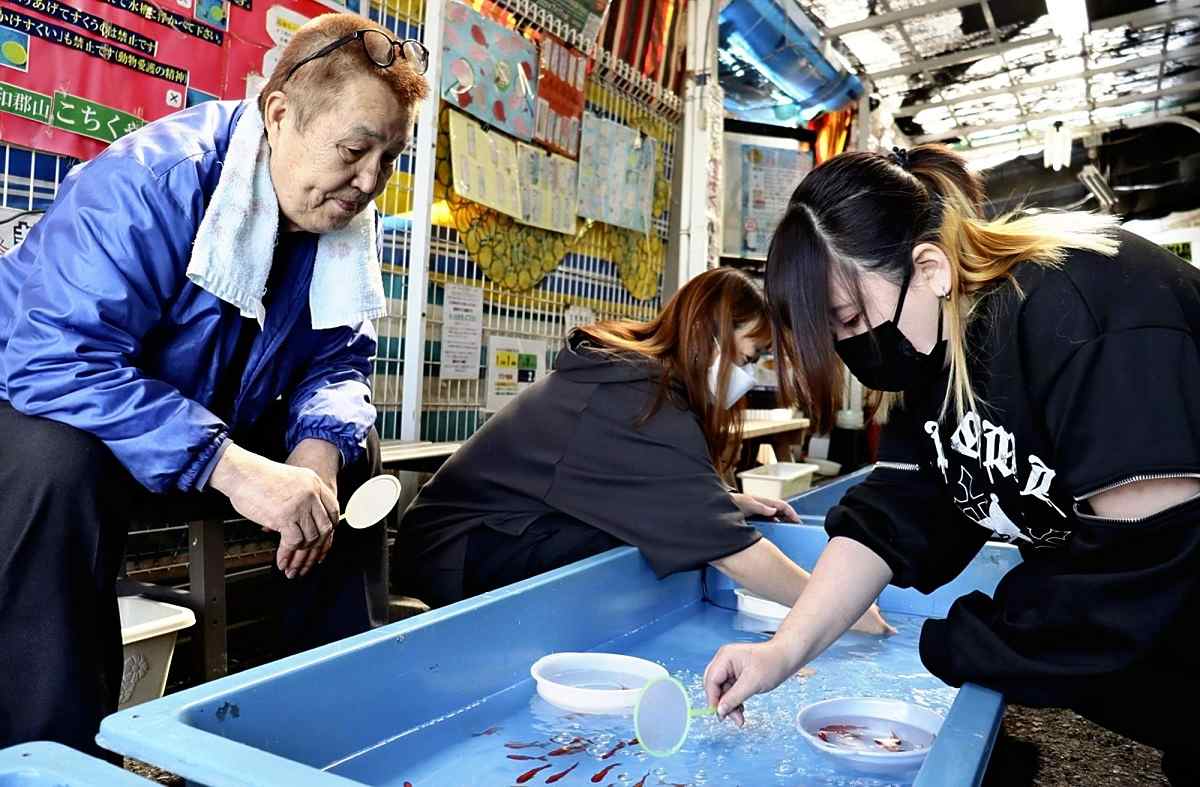 In a town where goldfish farming techniques have been passed down from generation to generation, it has become an ongoing battle to preserve the traditional industry.
At a crossroads
Yamato-Kingyoen Co. has been in the goldfish aquaculture business for nearly 100 years. It raises 500,000 to 600,000 goldfish per year in some 60 small and large ponds over a total area of about 2 hectares. Glancing down into them, one can see schools of goldfish elegantly waving their tail fins as they swim about.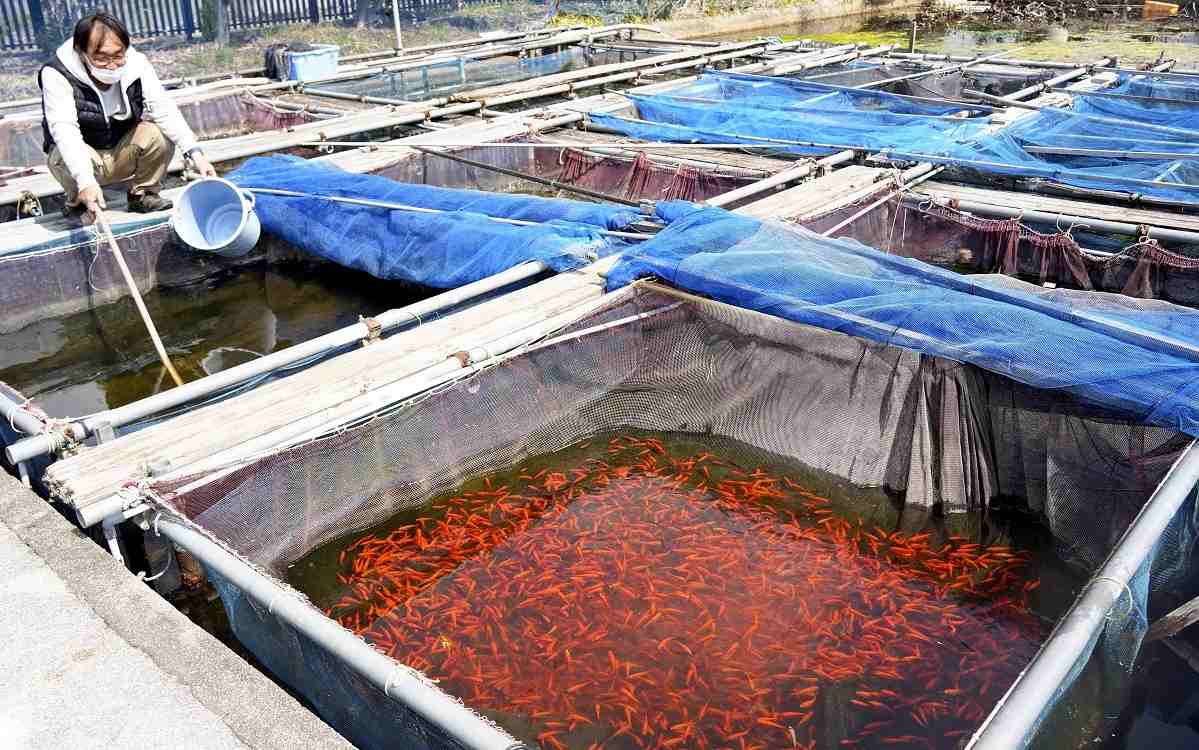 The most important factor in goldfish farming is the selection of the parent fish. According to Yamato-Kingyoen President Teruya Shimada, only about one in several thousand goldfish is suitable for producing ornamental fish offspring. The selected goldfish are managed separately, and individuals with desirable characteristics, such as attractive eye size and tail fin shape, are mated.
Water quality and feed must also be carefully managed. Too many water fleas, which serve as food for young fish, causes a lack of oxygen, so a favorable environment must be ensured by reducing the number of water fleas through the use of fertilizers and breeding phytoplankton. Since food also affects the color of the fish, different types of feed must be used for different growth stages and varieties.
"Much of the necessary knowledge was accumulated by our predecessors through studies and research. We've got to pass it on to the next generation," Shimada said.
However, goldfish farming is now at a crossroads in the city. According to the city government, 70 million goldfish were sold in 2008, but sales dwindled to 50 million in 2020. With goldfish farmers aging, the number of farming entities dropped from 80 in 1998 to 36 in 2018, and farming area also fell from 1.16 million square meters to 480,000 square meters.
The pandemic only made matters worse. Festivals and events were canceled across the country, curtailing demand for goldfish for scooping games. These games used to account for 80% of Yamato-Kingyoen's sales, but they dwindled to almost nothing in 2020 and 2021.
The prefectural Koriyama goldfish fisheries cooperative, made up of goldfish producers in the city, has begun producing high-end varieties such as Kuro Ryukin and Edo Nishiki. The demand for ornamental goldfish is growing as more people stay home. In cooperation with the prefectural and city governments, the cooperative has also launched a project to subsidize the cost of raising Ryukin, Tancho and other varieties worth ¥10,000 to ¥20,000 per fish.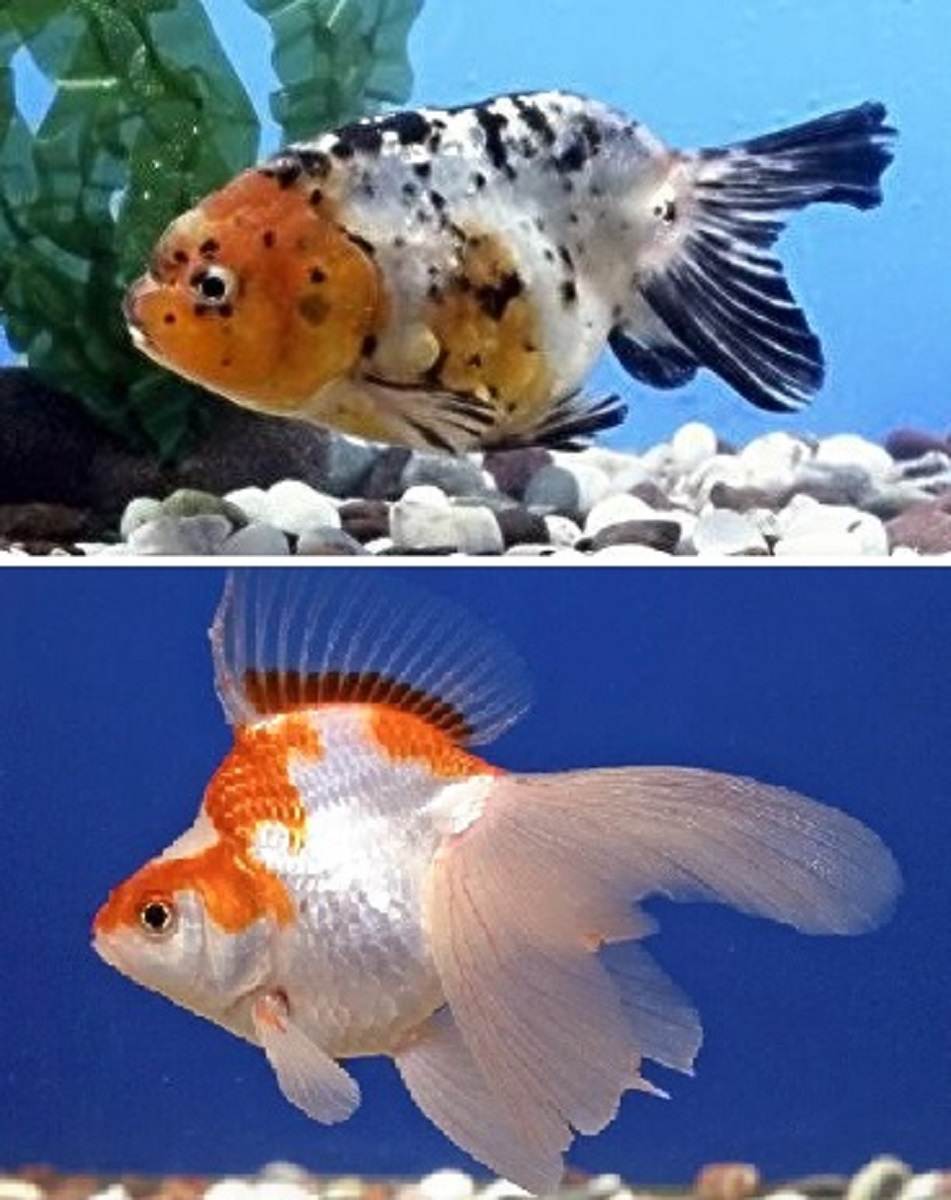 "Going forward, it will be necessary to produce goldfish that show the individuality of the producer," Shimada said.
From samurai side hustle to full-time job
There are a number of theories as to when goldfish were introduced to Japan, but the most accepted one is that they were brought to Sakai, Osaka, in 1502. It is believed that they were introduced to what is now Yamato-Koriyama in the 18th century.
According to city history, goldfish farming used to be practiced as a side job by samurai, of whom there were many due to the local castle.
How they raised the fish was not clear for a long time, but in 1993, a hole measuring more than 7.5 meters long, about 3.5 meters wide and some 90 centimeters deep was found at a site believed to have been a samurai residence.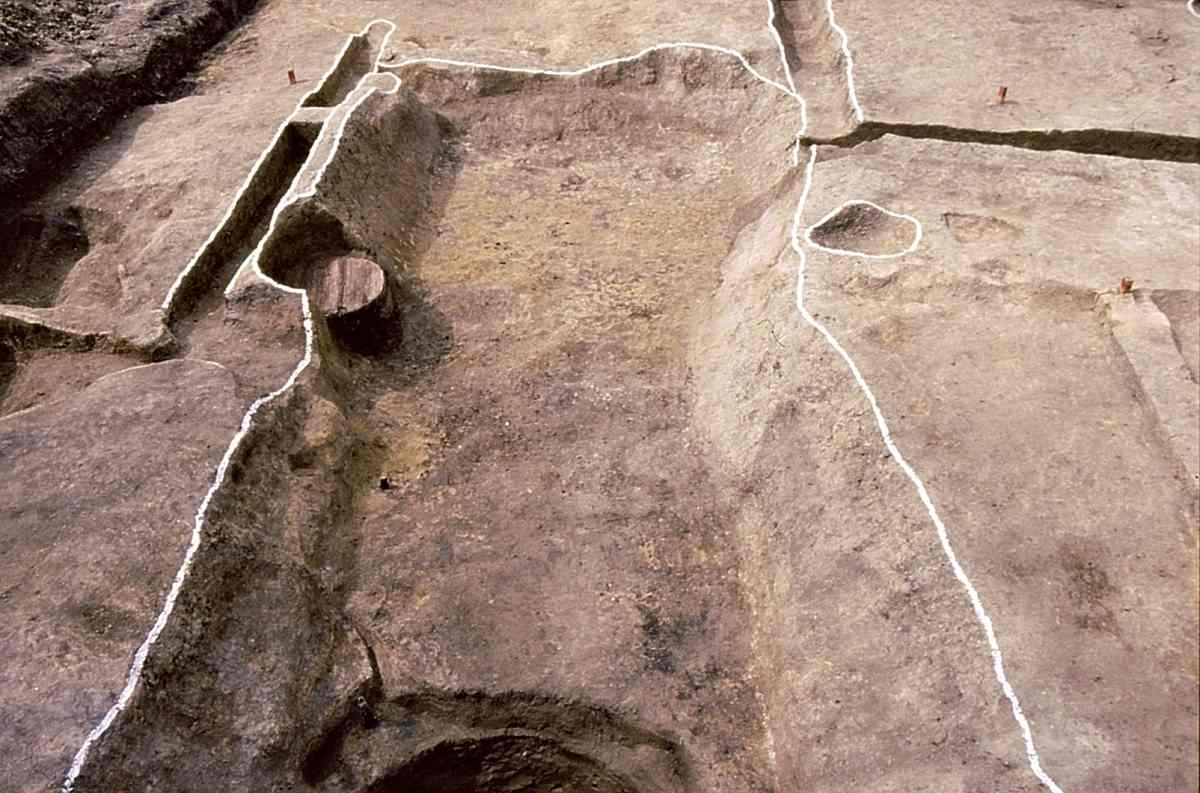 Judging from the feed buckets and other tools also found, the hole is probably the remains of a goldfish pond.
When feudal domains were abolished in 1871, samurai across the country lost their jobs. The samurai in Yamato-Koriyama came to rely more heavily on goldfish farming for income, transforming their side job into a full-time profession.
In 1887, Yanagisawa Yasunobu, the last lord of the Koriyama domain, began studying aquaculture methods at a laboratory in his residence and devoted himself to helping former domain members.
As to the reason why goldfish farming flourished in Yamato-Koriyama, a city official said, "The area had many reservoirs, providing a good growing environment for water fleas and other organisms that serve as food for goldfish."
Add TheJapanNews to your Google News feed.