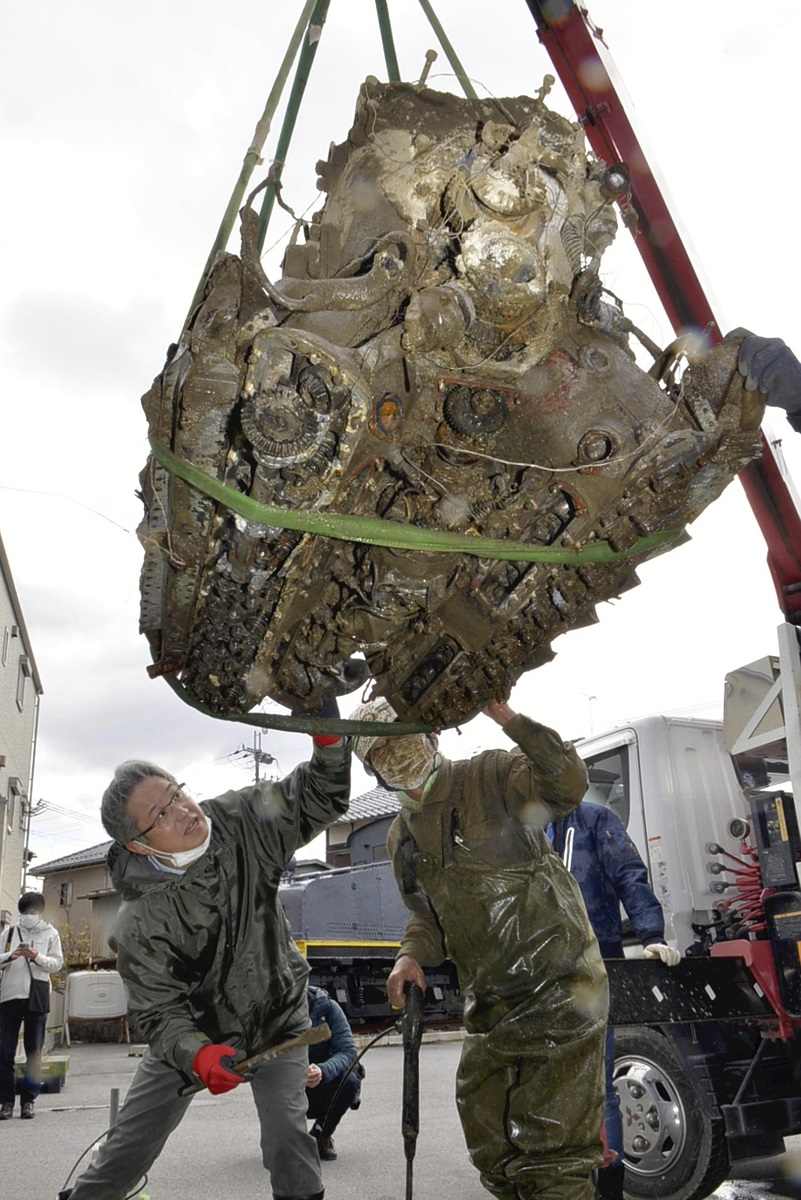 14:03 JST, March 12, 2023
HIGASHI-OMI, Shiga — The engine of a World War II fighter plane was unearthed at a construction site in Higashi-Omi, Shiga Prefecture. The engine appears to be the type that was used in Hien aircraft, and as few are known to still exist, it is considered a precious discovery.
The Hien was developed by what is now Kawasaki Heavy Industries Ltd., and about 3,000 were manufactured from 1941 to 1945. Some were used in kamikaze attacks.
The unearthed engine is about 1.5 meters long, about 0.8 meters tall and about 0.8 meters wide. Construction workers found it in late January.
The Japan Aeronautic Association and an air and space museum in Gifu Prefecture analyzed photos of the engine, and they determined that various characteristics matched the engine used in Hien aircraft.
According to records, the Imperial Japanese Army, which deployed the Hien, had an airfield about 7 kilometers southeast of the construction site where the engine was found. How it came to be buried in that location is unknown.
"Judging from the relatively good condition of the engine, it's unlikely that the airplane crashed or made an emergency landing," said a Japan Aeronautic Association official. "It may have been brought there for unknown reasons during the chaotic period just after the end of the war."
A citizens group is keeping the engine for the time being and plans to exhibit it in the future.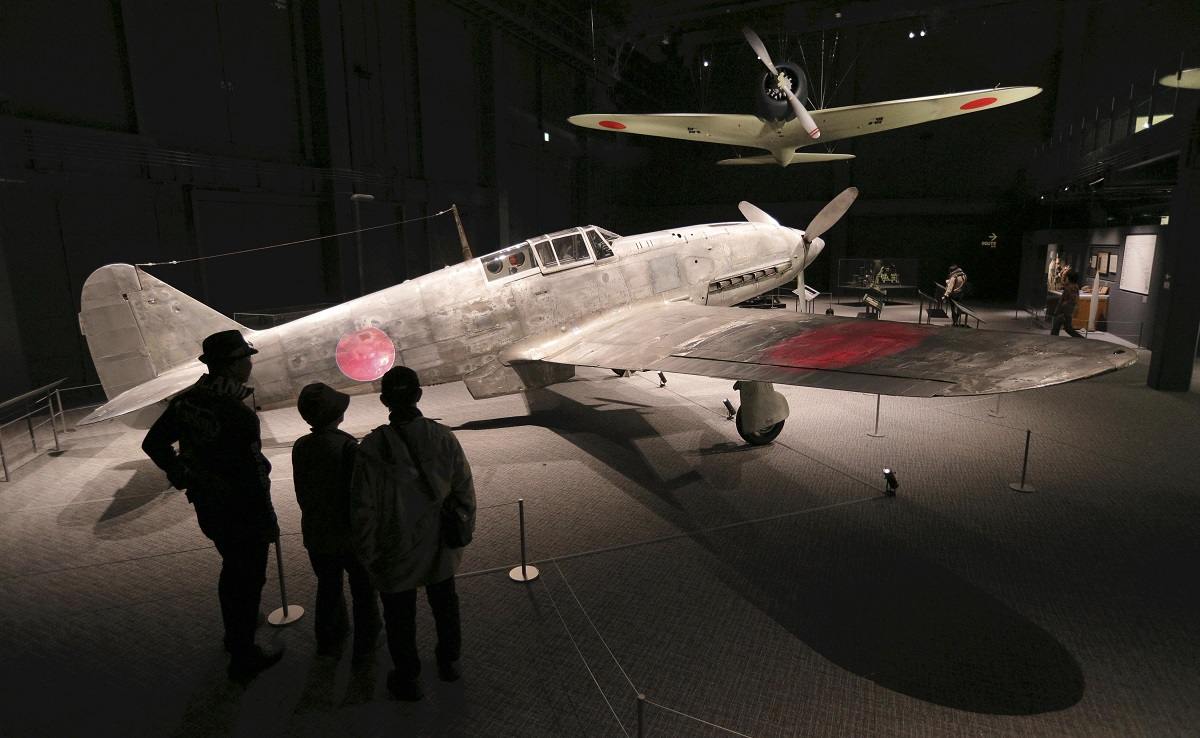 Add TheJapanNews to your Google News feed.