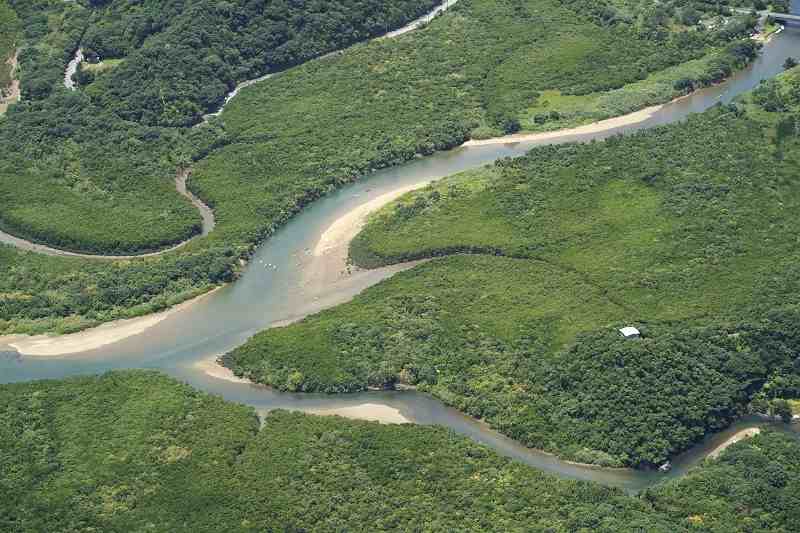 12:06 JST, August 13, 2022
SETOUCHI, Kagoshima — Efforts have begun to expand mangrove colonies in the town of Setouchi in the southern part of Amami-Oshima island, which was registered as a World Natural Heritage site last year.
The town government declared last July that it would achieve net-zero emissions for carbon dioxide by 2050.
To this end, the town has been planting seeds since mid-June and growing about 300 mangrove seedlings at three locations, including the town hall, as mangroves are believed to absorb CO2 at a high rate. The seedlings will be planted in autumn this year.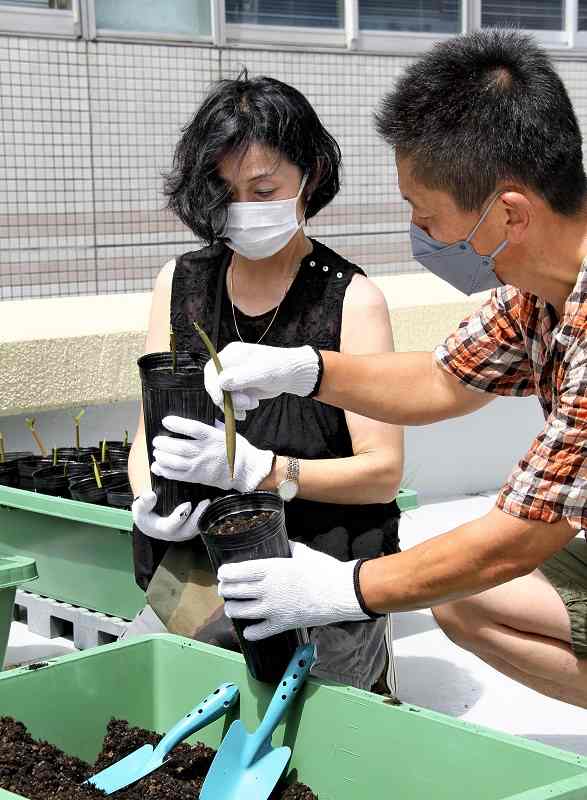 Carbon dioxide absorbed and fixed by plants on land is known as "green carbon," while carbon stored in oceans by marine plants is called "blue carbon." Mangrove trees grow in dense forests where freshwater and seawater mix and are considered one of the main drivers of blue carbon formation.
The town government on July 5 invited media from Tokyo and Fukuoka to a seed planting event at a local coworking space to promote the town's efforts. The participants sowed seeds of mehirugi (Kandelia obovata) — a common mangrove species in Japan — or rather, stuck them into pots because the seeds are elongated in shape.
"To enrich the ocean's resources, we hope to make this a long-lasting project while expanding our knowledge," said a town official.
Add TheJapanNews to your Google News feed.