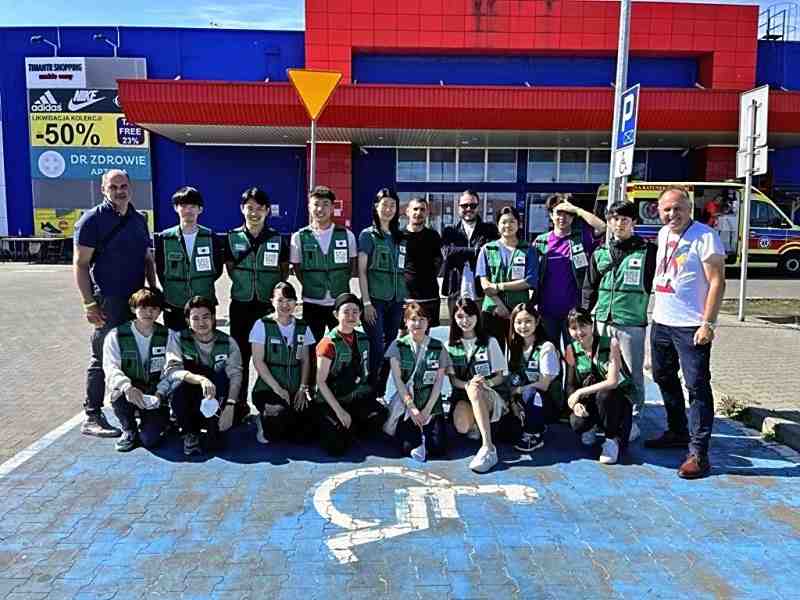 14:00 JST, August 7, 2022
YAMAGATA — A Yamagata University student recently participated in a volunteer program supporting Ukrainian refugees who fled to Poland after Russia's invasion. She learned the importance of being proactive by taking part in on-site activities that involved working with local children.
Rinka Honma, 20, a third-year student studying international relations at the university, applied for the program sponsored by The Nippon Foundation Volunteer Center and was dispatched with a group of other students from Japanese universities to Poland from June 13 to 29. Her activities were mainly in Przemysl in southern Poland, close to the border with Ukraine.
Honma said she was a little uneasy before leaving Japan, but she treasured her time with the local children who smiled at her and who she felt needed her help.
For most of the program, she was based at a one-story former shopping mall used as a temporary accommodation facility, which comprised bedrooms, a daycare space and a storage area for medicine. The facility accommodated a rotating group of some 200 refugees at any given time.
At the facility, she saw many people who cried while they talked on the phone, or who holed up listlessly in their bedrooms. The smell of sweat filled the air. Garbage was left on the floor. The entire facility suffered from disorder and poor sanitation.
Honma stayed at a hotel near the facility with her peers from other Japanese universities. On the first day of the program, Honma and the other students were told by the person in charge: "We respect your autonomy. You must find what to do on your own."
Activities were conducted in 12-hour shifts. Honma decided to "be close to the refugees." She went to the daycare space and became a playmate for children whose parents were too exhausted to suitably care for them.
Despite the language barrier, Honma managed to communicate with them using a translation function on her smartphone to talk about favorite music and Japanese anime. She also made cranes and hearts with the children using origami paper she had brought from Japan.
Honma said: "They had been through difficult experiences. I hoped that by spending some time with a Japanese student they could form some happy memory, however small."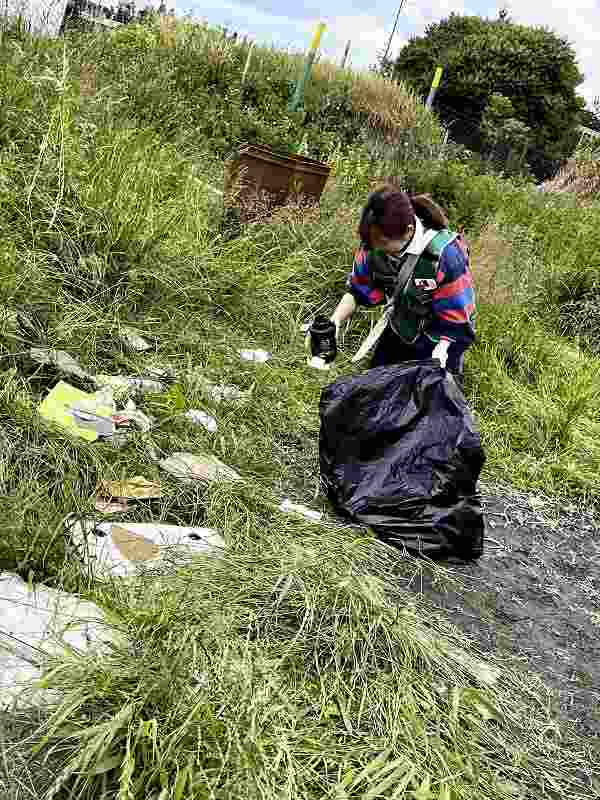 She became friends with a girl named Malika, who had evacuated with her mother and three sisters from the capital city of Kyiv. The two grew so close that the girl began to hug Honma whenever she saw her.
One day, the girl's mother, who had always worn a blank expression, thanked Honma with a smile for the first time.
"At the time, I felt I was able to be helpful, even it was only in a small way. Until then, I had been uneasy, as I was not sure whether I could help them," Honma said.
Not everything went as intended, however.
When a conflict arose between two refugees who did not understand the rules of the facility, she intervened to explain the rules to them.
However, the translation function on her smartphone was not sophisticated enough to convey her explanation. The refugees, stressed as they were, gave her stern looks.
"I really wanted to help them, but it didn't work. It was the hardest thing for me there," Honma said, expressing her frustration.
The volunteer program also included trash pickup near the border.
She saw tattered shoes and small wheels that had come off from suitcases.
"I realized that so many people had fled Ukraine in desperation," Honma said. She also said that she felt how hard their journey must have been.
Before departing for Poland, Honma studied the relationship between Russia and Ukraine and their respective histories.
After arriving, she was so overwhelmed by the conditions of the refugees that she did not have time to think about such things. She looked for what she could do for the people in front of her and concentrated on her work.
Although she thought she was "the type of person who thinks too much to take action," she realized that there are things she could do to help people, and she found this encouraging.
Honma is concerned that people around her seem to be losing interest in Ukraine. While she is currently studying East Asian international relations, she hopes to actively participate in international volunteer activities whenever possible.
Add TheJapanNews to your Google News feed.