Hello Kitty facilities enter Guinness World Records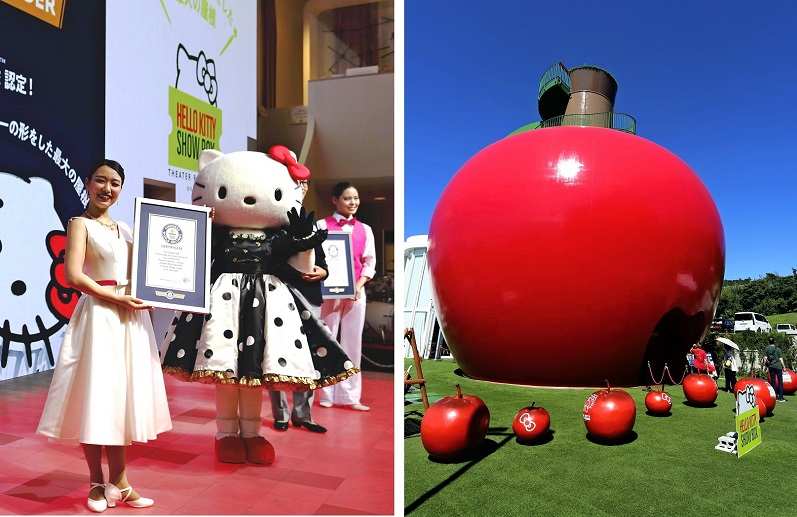 14:17 JST, August 6, 2022
AWAJI, Hyogo — Hello Kitty Apple House in Awaji, Hyogo Prefecture, is the world's largest "apple-shaped building," according to Guinness World Records, which also recognized the neighboring Hello Kitty Show Box restaurant as having the world's largest "character-shaped roof."
Certified on July 2, both records are newly created categories.
Hello Kitty Apple House is 15.79 meters in height, and 14 meters in breadth and depth, while the roof of Hello Kitty Show Box measured 476.7 square meters.
The two facilities are operated by Pasona Group Inc.
Kitty-chan and others attended the Guinness World Records certification ceremony at the Hello Kitty Show Box restaurant on July 2.
"[Hello Kitty] brings smiles to people across nations and generations," Pasona Group Vice President Kinuko Yamamoto said at the ceremony. "We hope this record will bring more attention to the character."