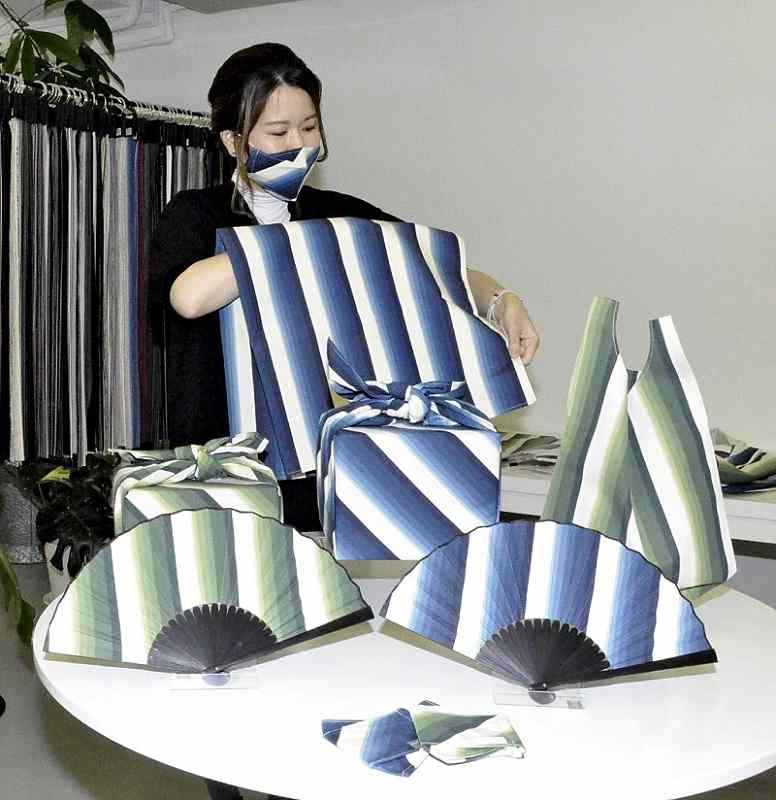 12:54 JST, July 16, 2022
KITAKYUSHU — A textile company in the Kyushu region has developed a technology using recycled thread, derived from plastic bottles collected at beaches and other locations, as material for local traditional textile items.
The company has begun selling fans and small furoshiki, a traditional cloth used to bundle up items.
Kokura Shima Shima Inc., based in Kitakyushu, produces Kokura-ori textile, a traditional cotton fabric with a history of about 400 years.
Kokura is in the central district of Kitakyushu in the shadow of Kokura Castle.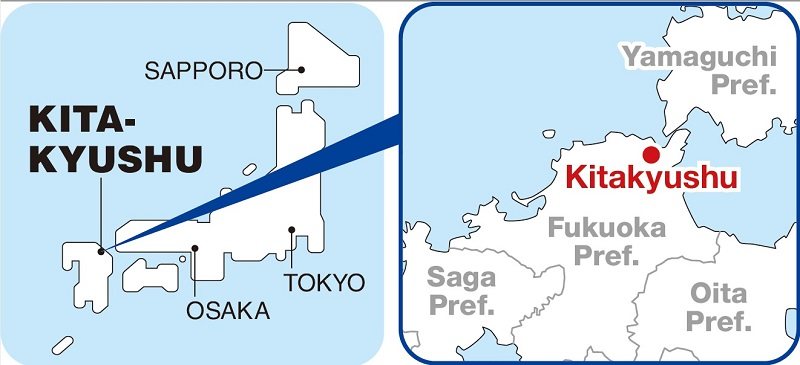 The production of Kokura-ori textile is believed to have begun at the start of the 17th century by the Kokura feudal clan. The thick and strong fabric is characterized by a striped pattern created due to the vertical warp thread being twice as dense as the horizontal weft thread. Samurai hakama trousers and obi sashes often utilized the fabric in the past.
Production was discontinued around 1930 because of the rise of mechanization, but a local dyeing and weaving artist revived the art about 40 years ago.
Kokura Shima Shima — which means Kokura stripes — is committed to achieving the United Nations' Sustainable Development Goals (SDGs), with one example being its creation of Kokura-ori using recycled clothing. Their newest product is another attempt at combining traditional crafts and resource waste.
However, commercialization was not an easy task and many prototypes were test-weaved. The new product was completed by using plastic bottles to create the weft thread.
It is available in two patterns, green and blue, and has been sold since April at two of the company's outlets in Kitakyushu and via the internet.
Prices for items using the recycled fabric are about 10% higher than the firm's normal fabric items. For example, a folding fan with a bag costs ¥6,600, and a small furoshiki to be used as a handkerchief is ¥1,980.
Purses and facemasks are also popular, with hats and other items scheduled to go on sale in the future, according to Kokura Shima Shima.
The company said that it is important for people to have items derived from recycled plastic bottles as part of their belongings because it may raise awareness of environmental issues.
"We'd like to meet the challenge of creating environmentally friendly materials while preserving tradition," an official at the company said.
Add TheJapanNews to your Google News feed.