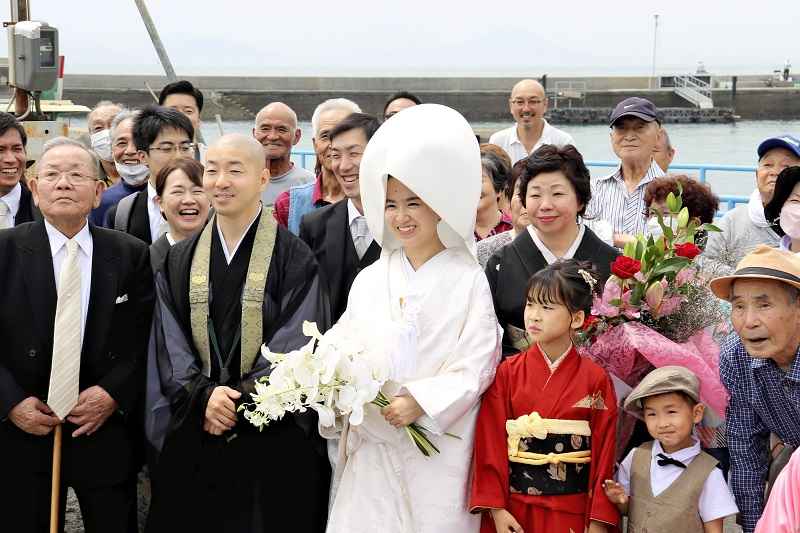 12:42 JST, July 9, 2022
MARUGAME, Kagawa — In mid June, a remote island in the Seto Inland Sea was treated to an event that hasn't happened in over half a century.
As was once done in days of old, Makiyo Obata rode on a chartered ship to her wedding to Honjima island in Marugame, Kagawa Prefecture, where she married Yoshiaki Miyoshi, the vice priest of Shogakuin temple on the island. She became the first "Seto no hanayome," or Seto bride, since 1965.
Honjima island, located west of the Seto Ohashi bridge, has a population of about 300 and a circumference of about 16 kilometers.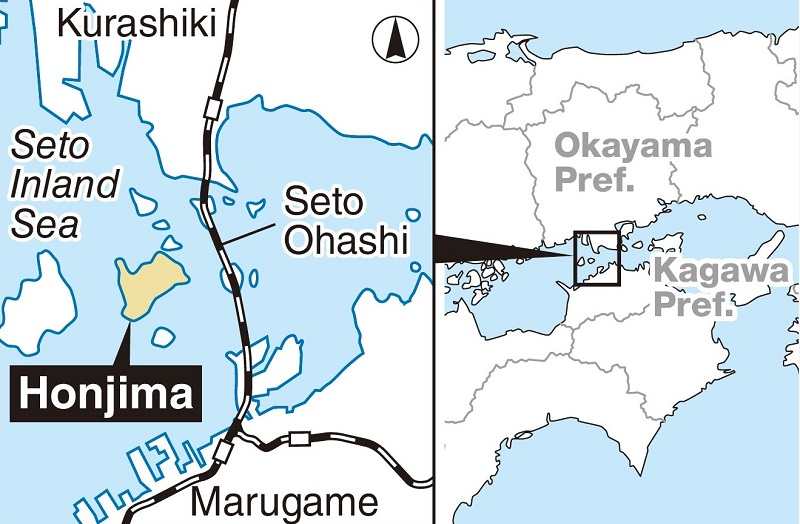 On the morning of June 18, Obata, 29, made the crossing dressed in the white kimono typically worn for weddings on the tiny island. She and the groom Miyoshi, 35, met through a mutual acquaintance and nurtured a relationship online due to the pandemic.
The ship, with Obata and family members aboard, took about a half hour and was met at the port by about 50 islanders. She and Miyoshi walked amid a shower of flower petals to the Shogakuin temple, where the wedding was held.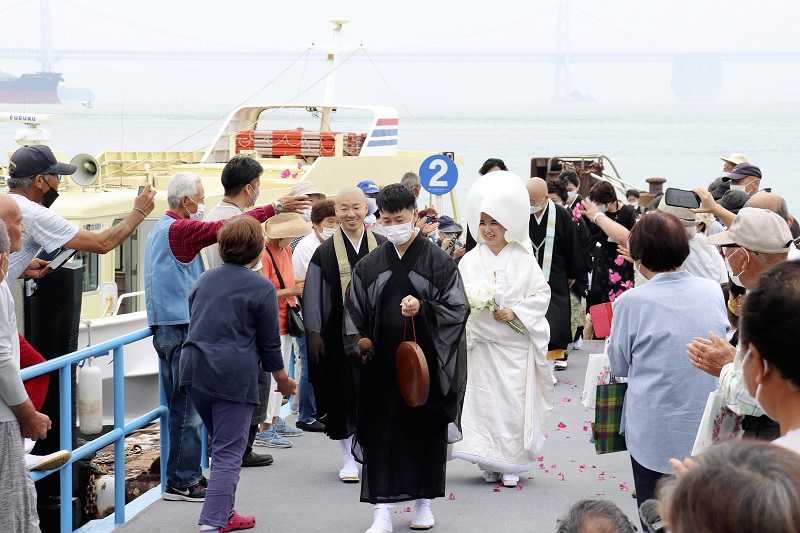 "I was very happy to be welcomed by so many people," said Obata, whose hometown of Kurashiki, Okayama Prefecture, is about 9 kilometers from Honjima.
Remarked Miyoshi, "I can only thank her for coming to such a remote island."
Add TheJapanNews to your Google News feed.