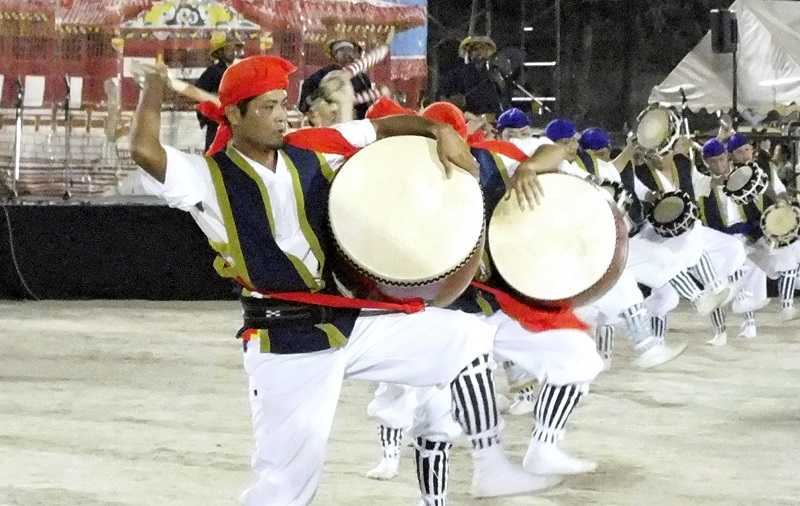 14:03 JST, July 9, 2022
OSAKA — Little Okinawa in Taisho Ward, Osaka, is known as home for many people with roots in Okinawa, having either been born there or descended from Okinawans. An exodus from the southern island to Osaka that began about 100 years ago has resulted in the island's unique culture being preserved in the city, with traditions passed down from generation to generation.
Island cuisine, drinks
Taisho ward has about 60,000 residents, with about 25% said to have Okinawa roots.
At JR Taisho Station, the Okinawa folk song "Tinsagu nu Hana" plays over the speakers as a train leaves the station.
Once outside the station, many Okinawa-related motifs can be seen, such as Shisa guardian lion statuettes, images of hibiscus flowers and restaurant signboards advertising Okinawa cuisine. It's as if you stepped off the train and arrived in the southern island prefecture.
Many of the people who moved from Okinawa live in the ward's Hirao district, about 3 kilometers south of the station. The Hirao Hondori shopping street, which runs east to west through the district, used to serve as the "kitchen" for the Okinawans.
The street, nicknamed Thanks Hirao, is still lined with shops selling Okinawa food and drinks, such as the shikuwasa juice made from indigenous citrus from Okinawa.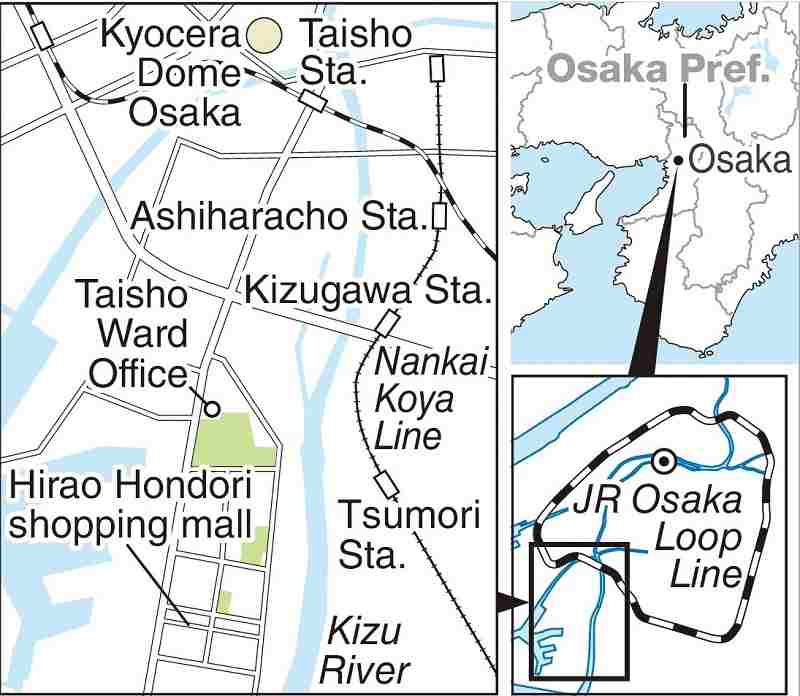 Looking for work
People started leaving Okinawa for Osaka following World War I, when a recession heavily impacted Okinawa and led to an exodus of job-seekers.
Taisho Ward is surrounded by waterways, which created an ideal environment for water transport and a thriving lumber industry developed by Osaka Boseki Kaisha, a now-defunct textile company. There was also a regular ferry service between Osaka and Okinawa, leading to more people settling in the city.
However, according to the ward office, there is no data on the exact number of people who moved from Okinawa during that time.
In the early 2000s, Okinawa culture and cuisine enjoyed a newfound popularity, and tourists began flocking to Taisho Ward for a taste of Okinawa. That resulted in a rise of hands-on tourist attractions, such as allowing visitors to learn to play the sanshin, a traditional Okinawa stringed instrument.
Remembering history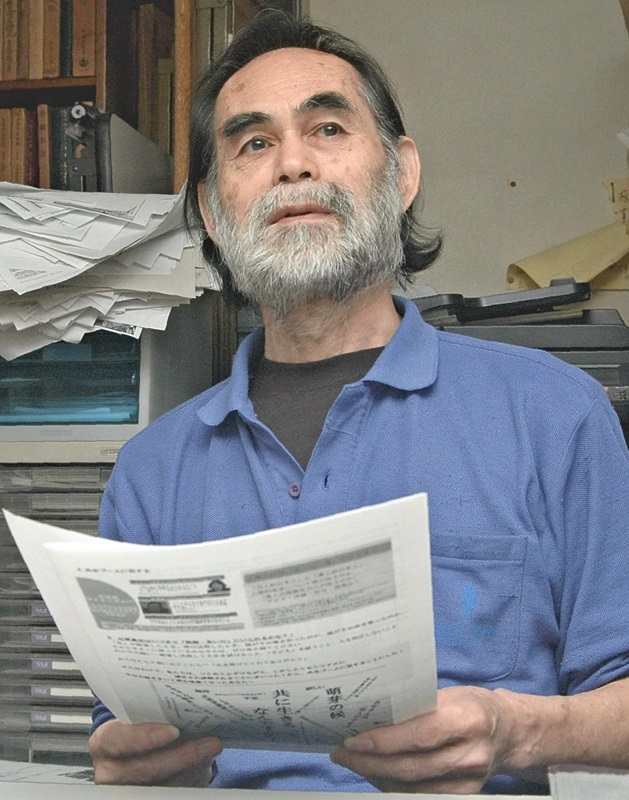 Some Okinawans who were feeling homesick gathered to form a community to help each other find some comfort in their daily lives. The community included karate instructors and teachers of traditional Okinawa performing arts, such as Eisa, sanshin and dance.
The annual Eisa Matsuri festival, which takes place in the ward every autumn, is a large-scale event that attracts about 20,000 people. Young people clad in traditional attire beat drums, and the rhythm energizes the crowd.
However, the festival began as a result of a tragic incident.
According to Kaoru Kanagusuku- kinjo, a 69-year-old resident, many people from Okinawa faced discrimination, even after the prefecture was returned to Japan in 1972.
This culminated in the desperate act of a young frustrated Okinawan, who set fire to his employer's house and subsequently committed suicide.
As discriminatory incidents continued, Kanagusukukinjo realized that the community needed something that would make them feel safe and give them comfort.
Okinawans living in the Kansai region gathered together and came up with the idea of holding the festival in Taisho Ward. Some rejected the idea, as they were hiding their Okinawa roots to better assimilate in Osaka. At the first festival in 1975, no more than 300 people turned up.
"There were more performers than spectators," Kanagusukukinjo said.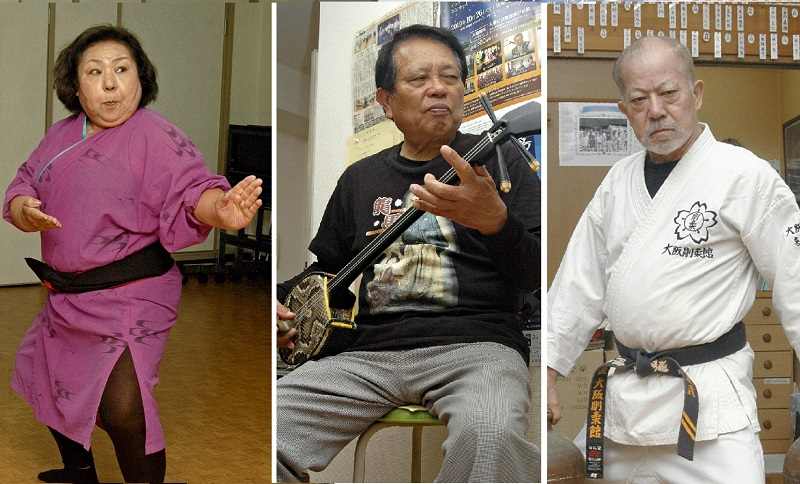 The growing interest in Okinawa culture helped the festival gain popularity and attracted people nationwide. The festival now includes many performers who are Osaka natives with Okinawa roots.
Kanagusukukinjo considers himself second generation as he moved from Okinawa to Amagasaki, Hyogo Prefecture, when he was 1, and then later moved to Taisho Ward. But he sympathizes with the first generation that faced various hardships after moving from Okinawa.
"I just don't want people to forget the history of why the festival began," he said.
Add TheJapanNews to your Google News feed.