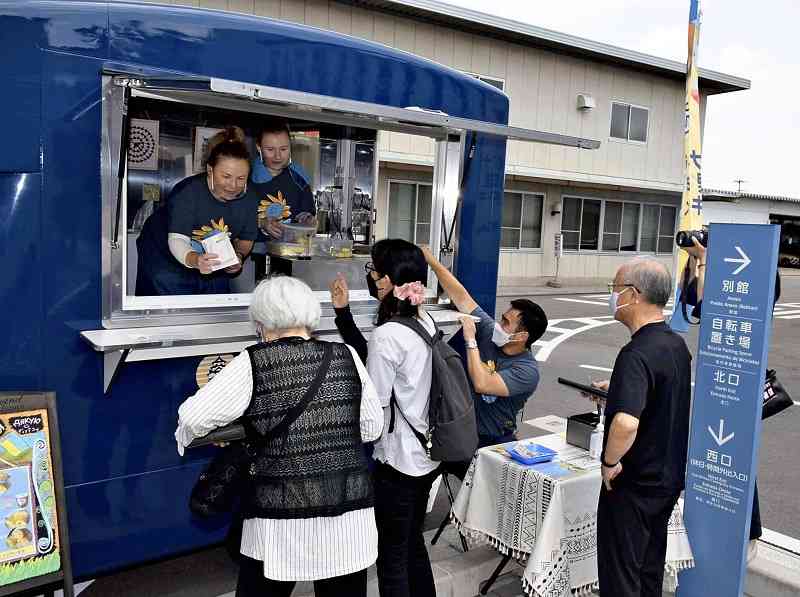 1:00 JST, June 26, 2022
HIKONE, Shiga — A Ukrainian woman who escaped Russia's invasion of her country has brought a taste of her home country's cooking to the streets of Hikone, Shiga Prefecture, by operating a food truck.
Iryna Yavorska's mobile food service kitchen was on hand on June 10 at a weekly event on the grounds of Hikone City Hall. The city government arranges for nearby restaurants to gather on Fridays to sell takeout menu items only.
The 51-year-old Yavorska sells homemade blinchiki, a Ukrainian dish featuring ingredients wrapped in a crepe, from a food truck she has named "Faina," meaning "nice" in Ukrainian. A fundraising campaign via crowdfunding is well on target, and she will begin full operations of Faina as early as July.
A line formed in front of her food truck even before the 11 a.m. opening time on the day of the event. Faina has been up and running since late May on a trial basis, and this was the fifth time the food truck was in operation. Yavorska and her 31-year-daughter Kateryna looked like professionals as they served the guests with efficient speed. Some customers thanked them in Ukrainian when receiving their blinchiki orders.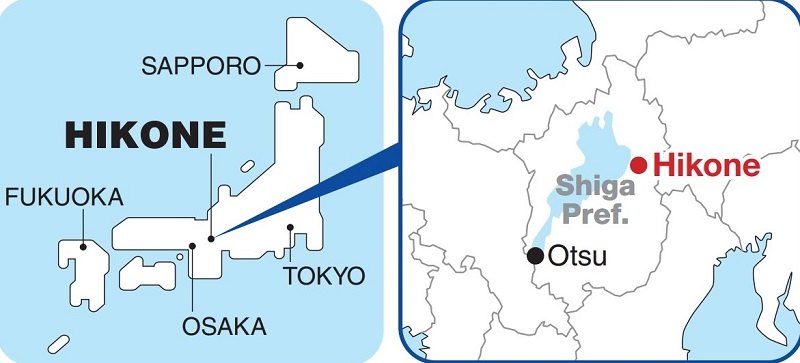 "They are trying their best to create a place for other evacuees to work. I know there are some language difficulties, but I want to offer them my support," said an 80-year-old man, who bought 10 of the items.
"I have a real sense for how lucky I am to have a house to live in and to be able to make and sell lunches," said a 57-year-old man serving lunch boxes at a nearby booth who sympathized with the two women.
Said Yavorska with a smile, "It's nice to hear so many 'thank-yous.'"
Add TheJapanNews to your Google News feed.