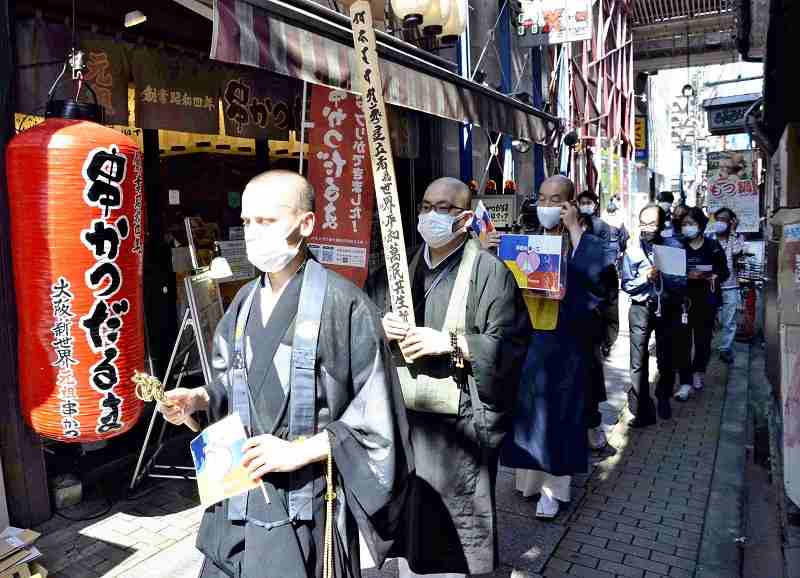 13:05 JST, June 18, 2022
OSAKA —Buddhist monk Dmitry Volkogonov has been praying at an Osaka temple for Russia's invasion of Ukraine to end.
Volkogonov was born in the far east Russian city of Vladivostok, and his great-grandmother was born in Ukraine.
The 32-year-old belongs to Nyoganji temple of Buddhism's Shingon sect, which was founded by Kukai, one of the most famous ancient Japanese monks.
When he was a teenager, Volkogonov became interested in Japan after learning about the Japanese martial art aikido. In university, he majored in Japanese history and his thesis on Kukai inspired him to study Buddhism.
"There is a tolerance that does not deny others but accepts everyone," Volkogonov said
After graduation, he traveled to Japan in 2012 and traversed the Shikoku 88-temple pilgrimage route, which was also founded by Kukai.
Back in Russia, while working as an interpreter guide, he met Naoko, a Japanese tour guide, and they married in 2015.
Her father was the priest at Nyoganji Temple and he invited Volkogonov to enter Buddhism. He has taken Jishin as his monk name.
Impact of propaganda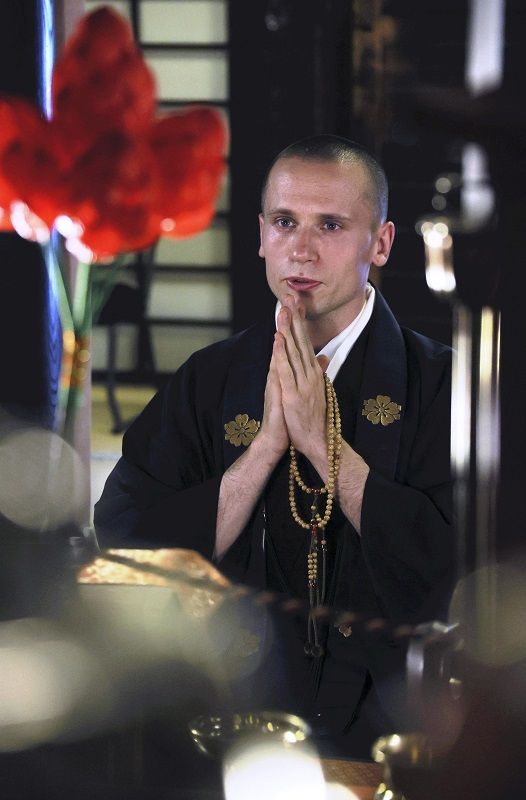 Growing up, Volkogonov heard horrific World War II stories from the adults around him who had fought against Germany and the Nazis. Some had watched their friends die and others had lost limbs or their vision. In Russia, he was taught that war was abhorrent and evil to the core.
In late February, Volkogonov went back to Russia with his two children and paid his parents and younger brother a visit. It was right around the time when Russia's invasion of Ukraine began.
He was horrified that Russian government propaganda had already pervaded the minds of his old friends and acquaintances. They told him the conflict was an "invasion for justice" or that "Ukraine was to blame."
Volkogonov asked himself, "Is this war?"
After returning to Japan, he started chanting the Buddhist Heart Sutra every morning in Nyoganji temple's main hall, wishing for peace and the repose of the victims' souls.
His 21-year-old brother is slated to graduate from college this summer and faces the strong possibility of being drafted if the conflict is still raging on at that time. Volkogonov said he can't stop worrying that his brother might be in imminent danger.
Desire for peace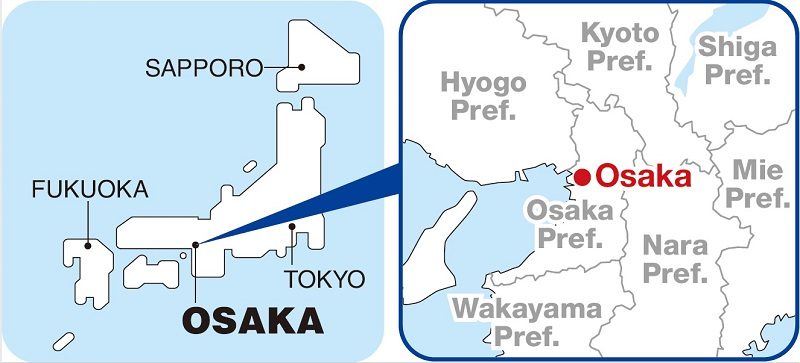 On May 27, Volkogonov and 20 or so young Buddhist monks marched through Minami Ward, downtown Osaka, and prayed for peace. The event was organized by a group of young monks from various Buddhist sects across Osaka City.
Dressed in black, they conducted a Buddhist memorial service at Mitsutera temple on Midosuji Avenue and then marched to Hozenji temple while holding placards and Russian and Ukrainian national flags.
Volkogonov led the march and chanted sutras at four locations.
"Russians also have the same desire for peace as we have. I hope that the desire will spread throughout the world," a 43-year-old woman said.
Volkogonov said: "The prolonged invasion has made the loss of many precious lives a routine occurrence. I want to believe that the war will end more quickly if everyone shares their desire for peace."
Add TheJapanNews to your Google News feed.