Will the carp bring something lucky?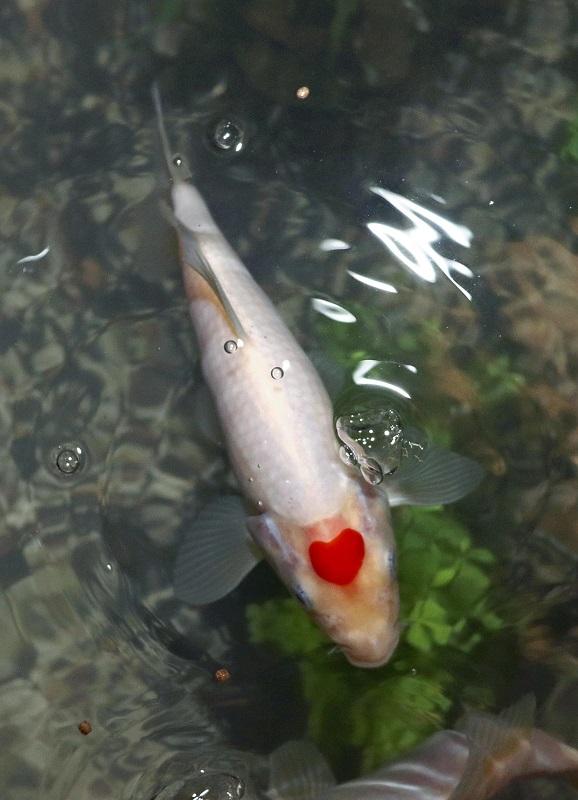 10:12 JST, June 18, 2022
SAIJO, Ehime/FUCHU, Hiroshima — Colorful carp swimming in a near-perfect circle at a Shikoku shrine's pond have become a hot topic of conversation.
Ishizuchi Shrine in Saijo, Ehime Prefecture, has for many years kept carp in a pond within its grounds, and before the autumn of 2016, their behavior was rather typical. But since then, around 30 fish or more have on occasion been getting together and swimming around in a mesmerizing ring-like formation for up to a minute or so.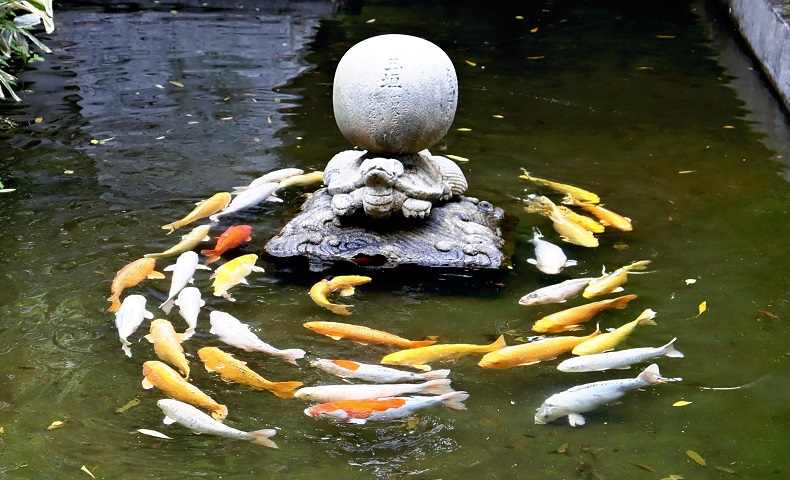 The word for "carp" in Japanese is "koi," which is also a Japanese homonym for "love" or "romance." Because of the homonymic resemblance, the carp's circular swimming has been dubbed the koi-dance, or "the dance of love" in English.
According to the shrine, the carp most frequently exhibit such behavior from around the end of April to June and then recommence from October.
A freshwater fish expert said: "Carp are known to chase the tails of other carp during the spawning season, but this is different. I've never seen them behave like this."
As it is rare for visitors to encounter the phenomenon, an official at the shrine said, "If you can witness it, you may have a connection to the divine."
Meanwhile, as there are many golden carp in the pond, some worshipers have said: "If you see [the dance], you might have good fortune with money."
Carp of hearts
In Hiroshima Prefecture, a varicolored carp is gaining popularity for a bright red, heart-shaped marking on the top of its head.
The carp is kept at former traditional restaurant and inn Koishiki. Established in the late 19th century in Fuchu, Hiroshima Prefecture, Koishiki is designated as nationally registered tangible cultural property and is managed by the Fuchu municipal government.
"Koishiki" also has connotations of romance and means "to love you" or "to miss you" in English. The fish was donated by a man who raises them in the city, saying that it was "perfect for Koishiki."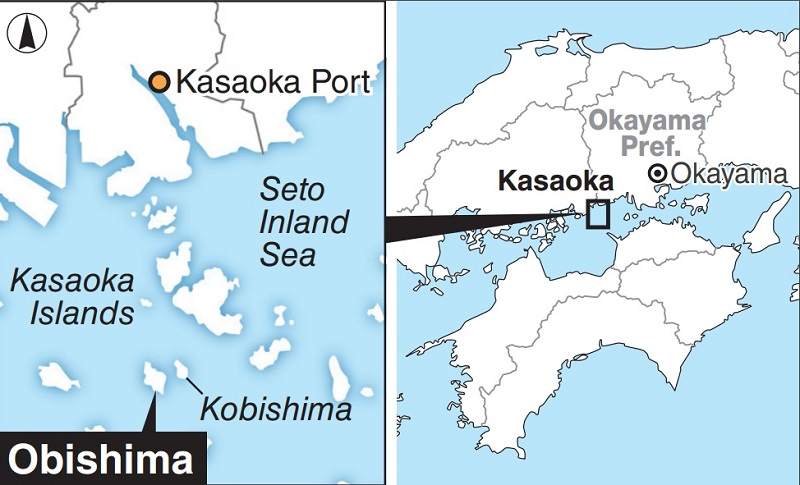 The carp with the heart was named Kokoro, which means "heart" in English.
"We hope that Koishiki will become known as a matchmaking spot as it has a carp with a heart-shaped [marking on its head]," said an official of the Fuchu City Tourist Association.