Pandas' leftover bamboo used to boost squid catch numbers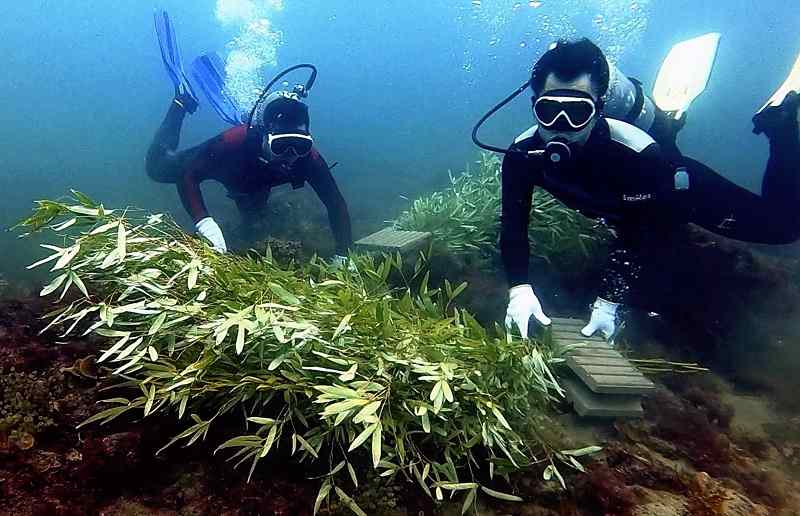 12:10 JST, June 4, 2022
SHIRAHAMA, Wakayama — Bamboo left uneaten by giant pandas is being used to create spawning reefs for squid in a bid to help counter declining catches in Wakayama Prefecture.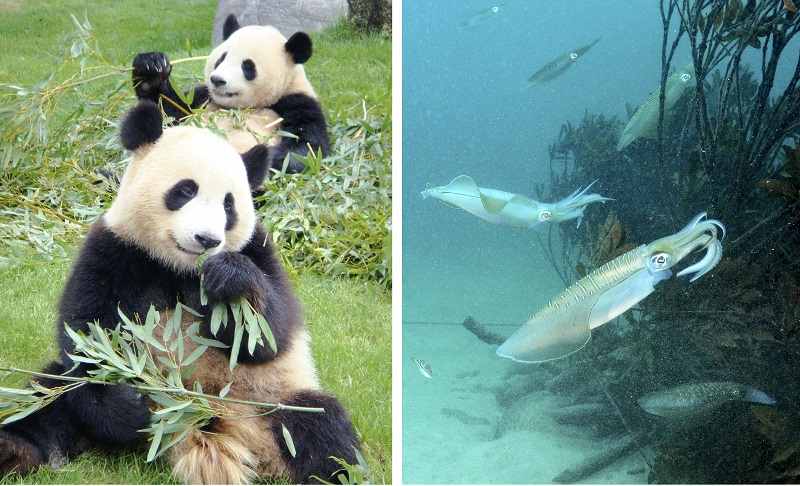 The bamboo is provided by a zoo in the Adventure World theme park in Shirahama, in the prefecture. On May 17, staff at the zoo used discarded bamboo to fashion 30 sections of artificial reef for aoriika squid, before installing their creations on the seafloor in waters off three fishing ports in Shirahama.
Bamboo is the staple food of pandas. The zoo, which has seven pandas, procures the evergreen plant from a bamboo grove in Kishiwada, Osaka Prefecture, where residents were concerned about damage to the environment due to overgrowth.
Pandas eat around 20 to 30 kilograms of bamboo each day. However, since they mainly prefer leaves, many parts of the plant go uneaten.
To avoid wasting the leftovers, staff at the zoo had previously used it to create lanterns and tumblers. While searching for other ways to recycle the leftover branches and leaves, they heard about dwindling squid catches due a recent change in direction of the Kuroshio current — which brings warm seawater to Japan's southern coast — and hit upon the idea of making artificial reefs.
The reefs are created by inserting about 20 bamboo branches into holes in concrete blocks. They are then placed on the seafloor about 200 meters from the shore. Divers use sandbags to secure the roughly 50-kilogram reefs at a depth of about 7 meters.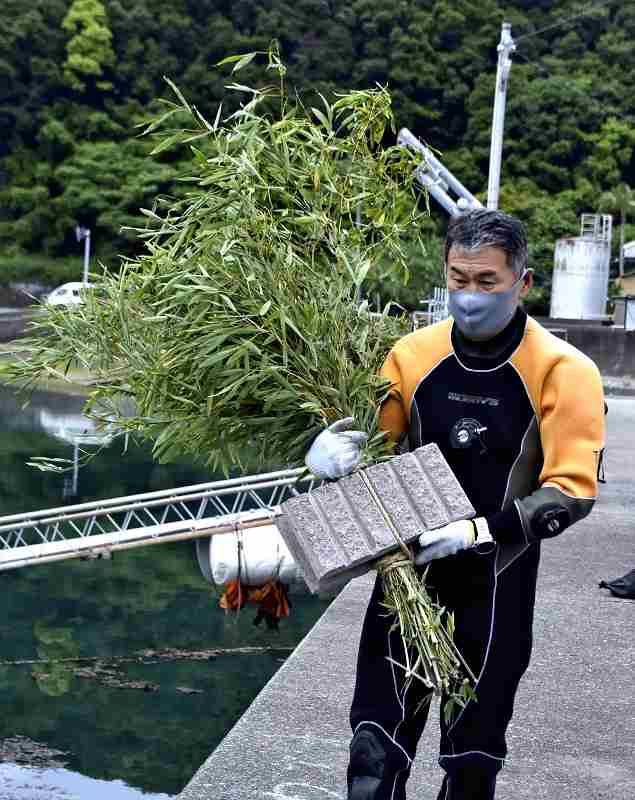 The reefs' effectiveness will be periodically monitored until the end of the hatching season, then removed to maintain the marine environment.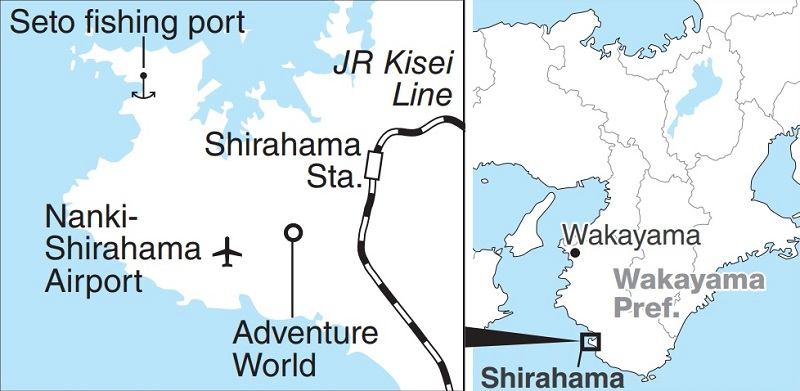 "Squid were quick to lay eggs on a trial reef we set up," said a zoo staffer. "I think they'll do the same again. We hope the bamboo reefs will help restore the sea's richness."
The project will be rerun next year if squid numbers improve. The zoo now plans to build bamboo reefs for other marine species.