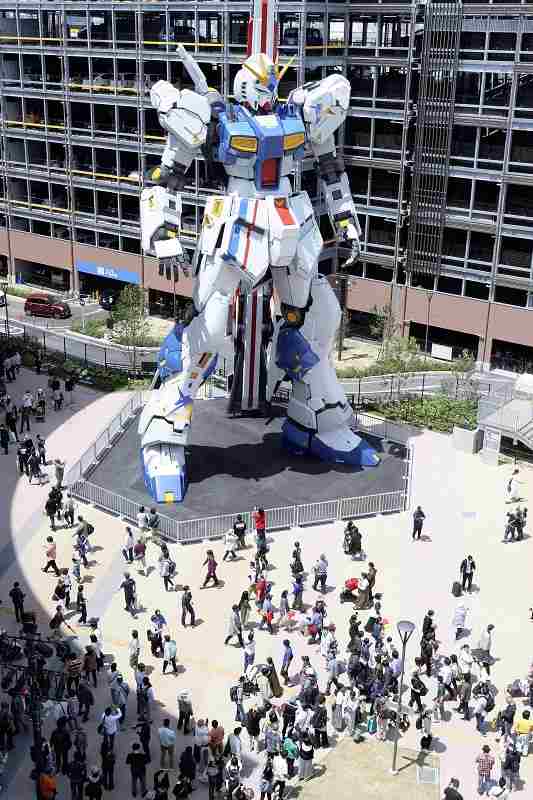 12:42 JST, June 4, 2022
FUKUOKA — The city of Fukuoka is rapidly gaining attention from fans of "Mobile Suit Gundam," an anime that has enjoyed strong popularity in Japan and abroad for more than 40 years.
As one of the main attractions of LaLaport Fukuoka, a commercial facility that opened in April, a 25-meter-tall statue of the Nu Gundam robot has been erected. The model is a popular one that appeared in the 1988 movie "Mobile Suit Guandam: Char's Counterattack."
Gundam is Bandai Namco Group's intellectual property, and around the world, there are only four official Gundam statues sanctioned by the group: in Tokyo, Yokohama, Fukuoka and Shanghai. The one in Fukuoka is the newest and largest.
On May 20, many shoppers were seen holding their smartphones above their heads. A 51-year-old man from Osaka Prefecture was delighted to see the robot's right arm directed toward the sky, moving in time with the background music.
"It's so powerful, reminding me of the anime I used to watch," he said.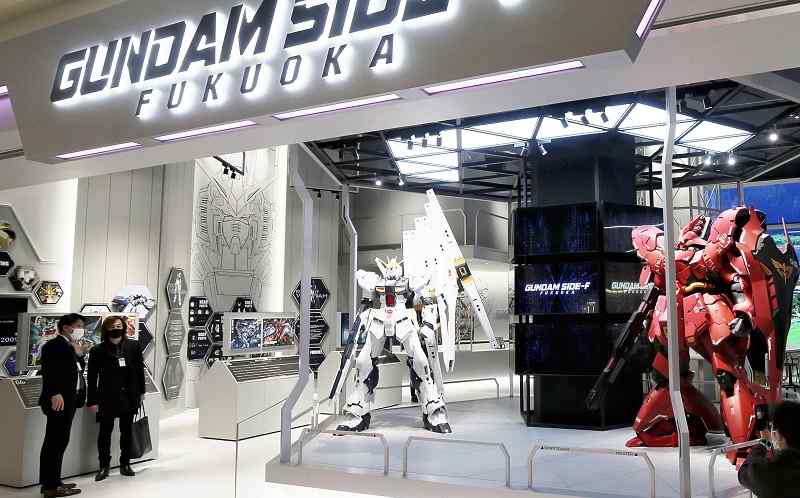 A Gundam-themed entertainment complex called "Gundam Park Fukuoka," has also opened in LaLaport Fukuoka, where visitors can experience the Gundam world through virtual reality. The park also has a shopping area and is crowded with visitors on weekends and holidays.
A little north of LaLaport toward the city center, there is another spot that has captured Gundam fans' attention: "Gundam Base Fukuoka," a large specialty store opened in the Canal City Hakata commercial complex in 2019 to sell plastic Gundam models, or Gunpla. It is one of the Bandai group's Gunpla flagship stores, boasting an assortment of more than 2,000 products.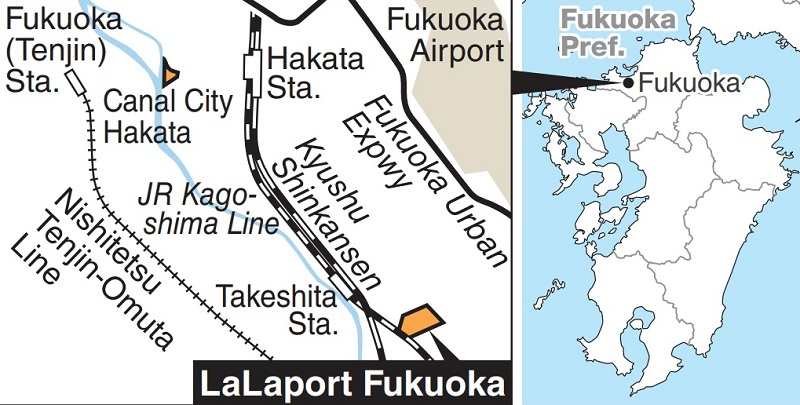 Why are these facilities concentrated in Fukuoka?
"Fukuoka is a great location because of its proximity to other part of Asia," said Koji Fujiwara, an executive of Bandai Namco Entertainment Inc.
According to the company, Gundam's popularity overseas is centered in Asia. The first TV series, "Mobile Suit Gundam," was aired in 1979 in Japan, but did not begin to gain recognition in Asia until the 2000s. The popularity really took off in the 2010s.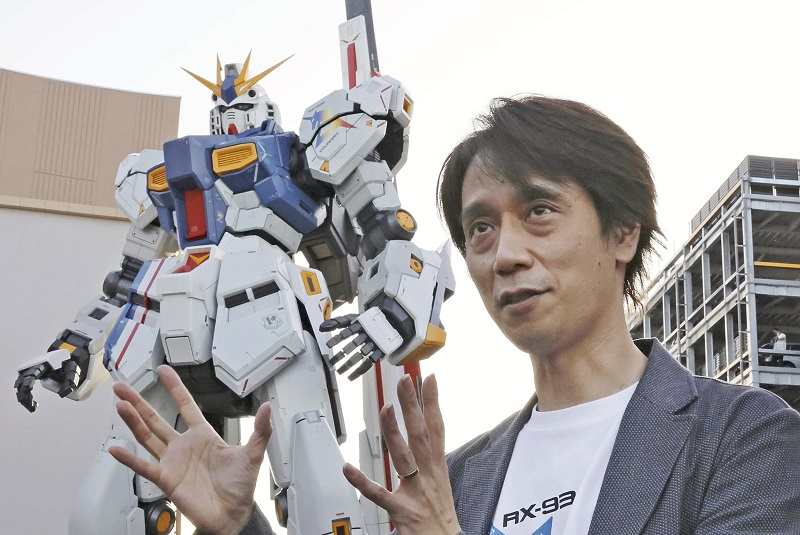 While overall sales of Gunpla have rapidly increased from ¥38.2 billion in 2010 to ¥95 billion in 2020, about 20% of the sales are achieved in other Asian countries and regions. Overseas Gunpla sales bases are also concentrated in Asia, including South Korea, Taiwan and China.
Bandai Namco Entertainment is pursuing further growth of the business and positioning Fukuoka as a gateway to welcome Asian fans to Japan, the holy land of Gundam.
Fukuoka businesses are also welcoming the Gundam phenomenon.
"Gundam will be a symbolic presence as we aim to provide the best entertainment in Kyushu. When the pandemic is over, we can expect Gundam to attract more visitors from overseas," said a representative for LaLaport Fukuoka.
Add TheJapanNews to your Google News feed.