Tokyo: Learn about life under the sea on dry land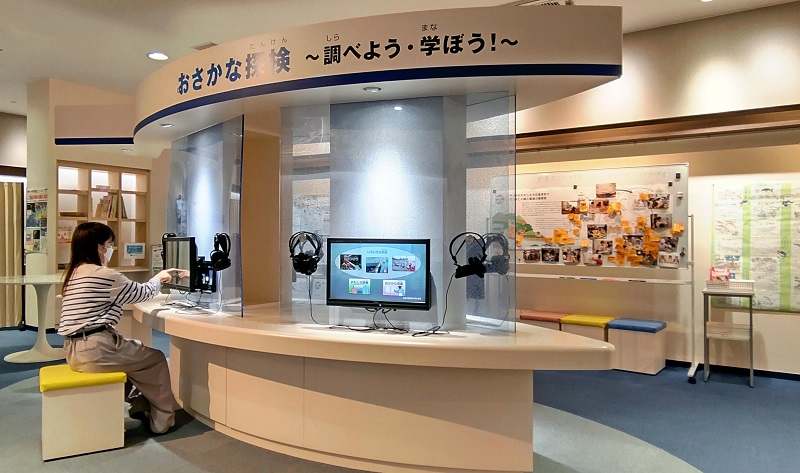 15:07 JST, May 31, 2022
Facing Tokyo Bay, the Toyomi district of Chuo Ward, Tokyo, is well-known as a distribution hub for marine products, and the Toyomi Fish Museum offers a space for visitors to dive into a wide array of materials and deepen their understanding of life under the sea.
Visitors are greeted by a permanent information installation comprised of four interactive screens that display content related to the ecology of common fish, fishing methods and Japan's fishing ports.
"It is a compilation of video materials used at fisheries-related high schools and other places, so the content is not too difficult to understand," said 73-year-old museum director Hajime Ishii.
While viewers aren't required to go on a deep dive to get the gist of the content, the database is filled with rare videos including a spawning lobster and the movements of translucent newborn larvae.
But if visitors are in for a challenge, they can try to guess the names of white-meat fish from a selection or see if they know whether coral is an animal or a plant.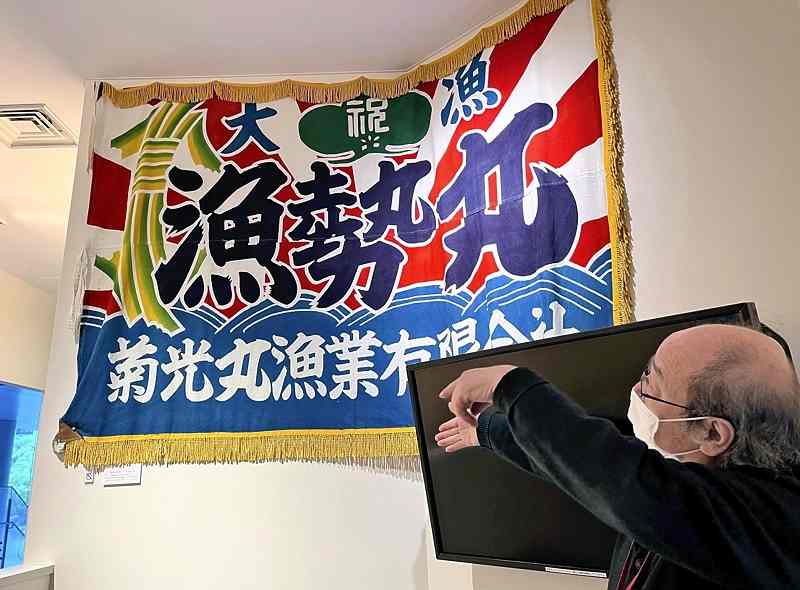 Special exhibitions are held about twice a month. In April, a show focusing on sardines was held. Sardines account for about 40% of the fish Japan catches. They are the most abundant fish in the nation, while the family that includes sardines and herrings is the most caught in the world.
According to the free explanatory leaflets floating around the museum, the urume iwashi, or round herring, gets its name from the fish's large, moist eyes, as the Japanese word "urume" means teary-eyed in English. It also explains that shirasu, another familiar fish in Japan, refers to two- to three-month-old anchovies and other fish. These fish are very familiar to Japanese, but the trivia is not.
In May, another exhibition featuring mackerel and Japanese horse mackerel was held.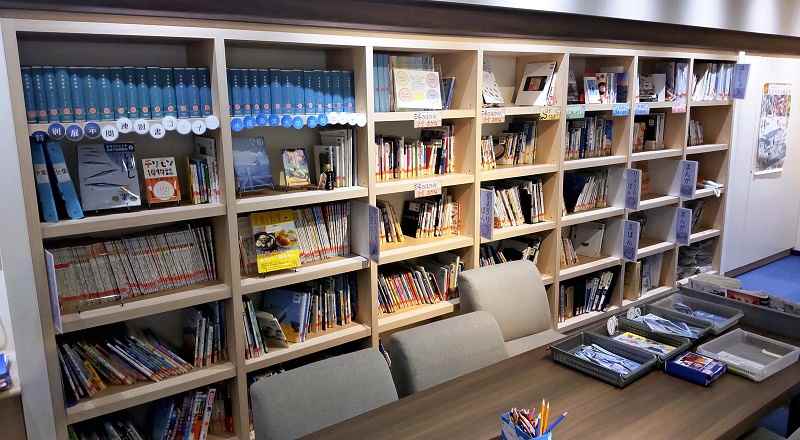 The museum places a large importance on dietary education. Once a month, it holds an online food education seminar for all ages that introduces the museum staff's recommended fish recipes.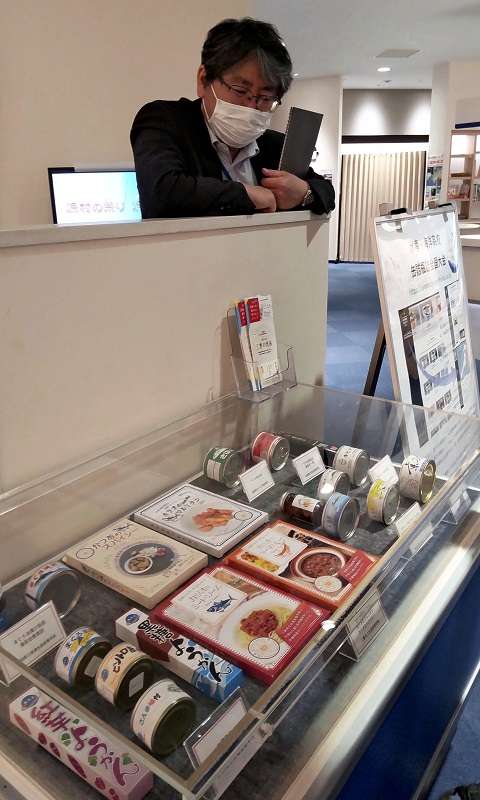 While the museum might not give a visitor a fish, it does attempt to teach them about trivial but interesting fish-related matters. According to the museum, for example, salmon — often seen cut into red fillets in supermarkets — is actually classified as a white-meat fish. Furthermore, I had a whale of a time learning that the terminology for crab larvae changes after they molt. The museum offers a lot of information I want to pass on.
Toyomi Fish Museum
Opened in March 2012, the museum is a 10-minute walk from Kachidoki Station on the Toei Oedo Line. Inquiries from those wishing to participate in dietary education seminars are accepted by phone or through the website.
Address: 2F Toyomi-Center Bldg., 5-1 Toyomi, Chuo Ward, Tokyo
Hours: 11 a.m. to 3:30 p.m. on Mondays, Tuesdays, Thursdays and Fridays. (Opening hours have been shortened due to the COVID-19 pandemic)
Admission: Free