Volunteers clean Fukushima Pref. lakeshore for Golden Week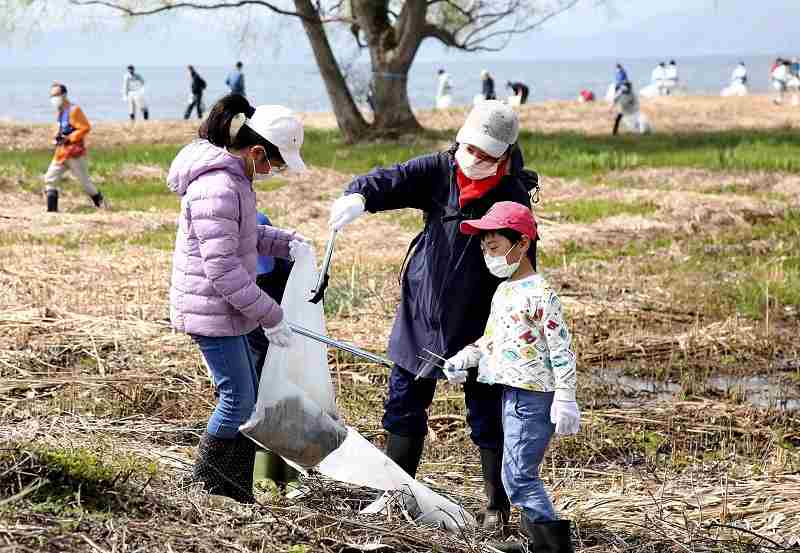 17:07 JST, May 17, 2022
FUKUSHIMA — Roughly 260 local volunteers picked up trash around Lake Inawashiro in Fukushima Prefecture on April 23, in anticipation of tourists arriving for the Golden Week holidays. The activity was sponsored by local governments, such as the Fukushima prefectural government and the Inawashiro town government.
Melting snow brought an influx of trash that washed up onto the lake's shores, making the volunteers' trash bags balloon as they cleaned throughout the day.
Local residents and business operators from nearby municipalities participated in the activity. Volunteers picked up the trash, ranging from glass and plastic bottles to prickly seeds of an aquatic plant called hishi, using their hands or trash tongs along the northern shore of the lake and nearby roads.
Mitsuki Kobayashi, 10, a fifth grader at an elementary school in Koriyama, a city in the prefecture, participated in the activity with her family. She learned at her school that Koriyama's tap water comes from Lake Inawashiro, and how its water quality has deteriorated in recent years.
"Picking up [the trash] was really hard, so I will never litter," she said.