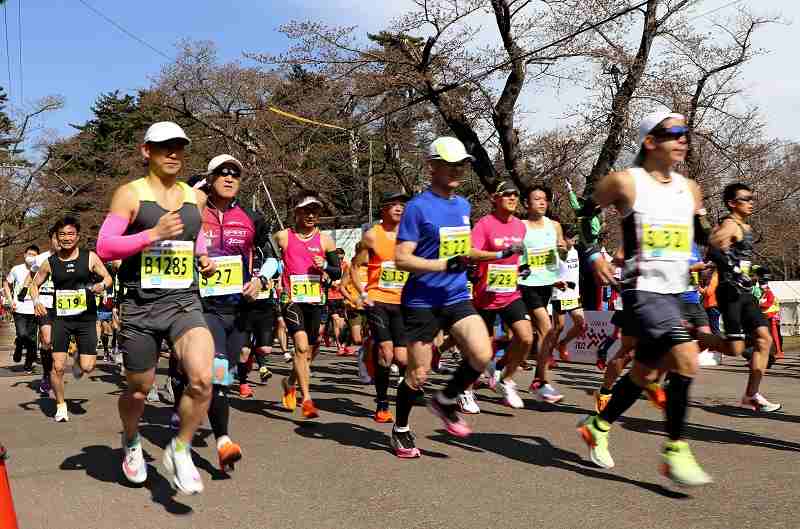 18:49 JST, May 10, 2022
AOMORI — The Aomori Sakura Marathon was held April 17 after being canceled for two consecutive years due to the COVID-19 pandemic, with participants running under a clear blue sky.
The event featured full and half marathon courses officially recognized by the Japan Association of Athletics Federations, as well as a 10-kilometer course. The three-category event was participated in by 1,148 runners. To avoid crowding, each category was divided into two groups, with the starts staggered by 10 minutes so that six different groups started running at six different times in what is called a wave start method.
Former professional long-distance runner Kayoko Fukushi, who retired in January, made a surprise entry to the half marathon. Fukushi hails from Itayanagi, Aomori Prefecture.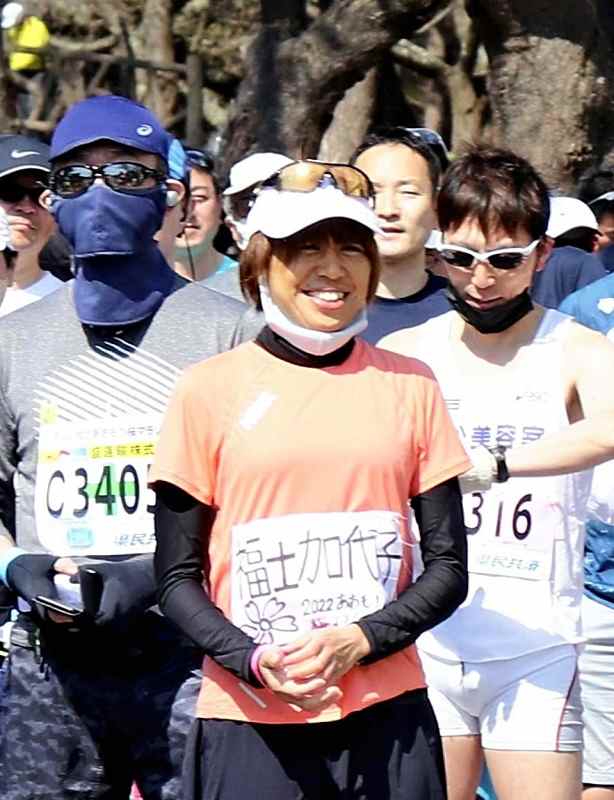 At the opening ceremony at Nogiwa Park, the starting point of the event, Aomori Mayor Akihiko Onodera said: "After two years of cancellation due to the novel coronavirus, we can finally hold the event for the first time. I hope you enjoy Aomori's unique scenery, including the Aomori Bay Bridge."
Fukushi, who competed in women's long-distance running events in four consecutive Olympics, appeared as a surprise guest and declared that she would run the half marathon. Although not an official participant, she wore a bib with her name handwritten on it and enjoyed chatting with other runners before the start of the race.
In the city, cherry blossoms had just been declared to have bloomed the day before. The participants ran through Gappo Park, which is famous for its cherry blossoms, and other places, aiming for the goal at Aoi Umi Park.
Akane Hirayama, 19, a second-year student at Hirosaki University School of Medicine, who won the women's half marathon, said: "I didn't have time to look at the cherry blossoms along the roadside, but the weather was nice and I enjoyed running. I would like to run the full marathon next year."
Add TheJapanNews to your Google News feed.