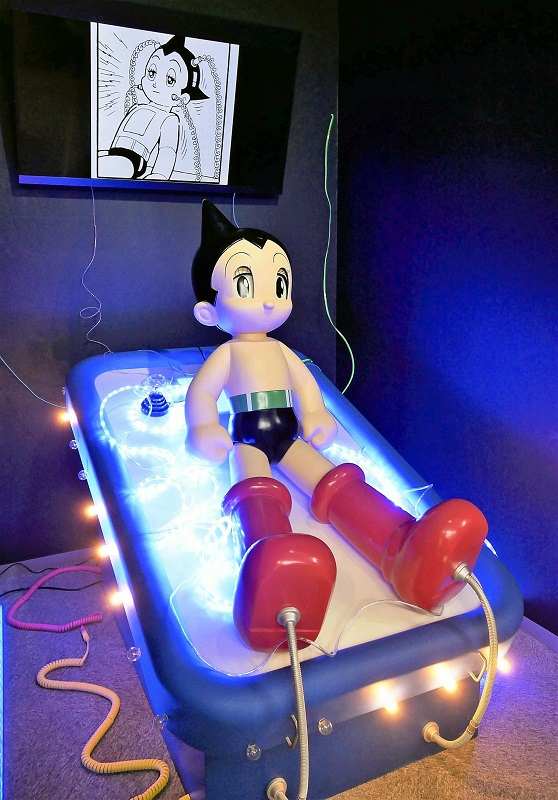 12:00 JST, May 7, 2022
TAKARAZUKA, Hyogo — Takarazuka is home not only to the all-female theater group Takarazuka Revue Company, but also to a museum dedicated to Osamu Tezuka (1928-1989), who laid the foundation for Japanese manga. The city government runs the museum in memory of the great mangaka, who spent about 20 years of his life from the age of 5 in Takarazuka.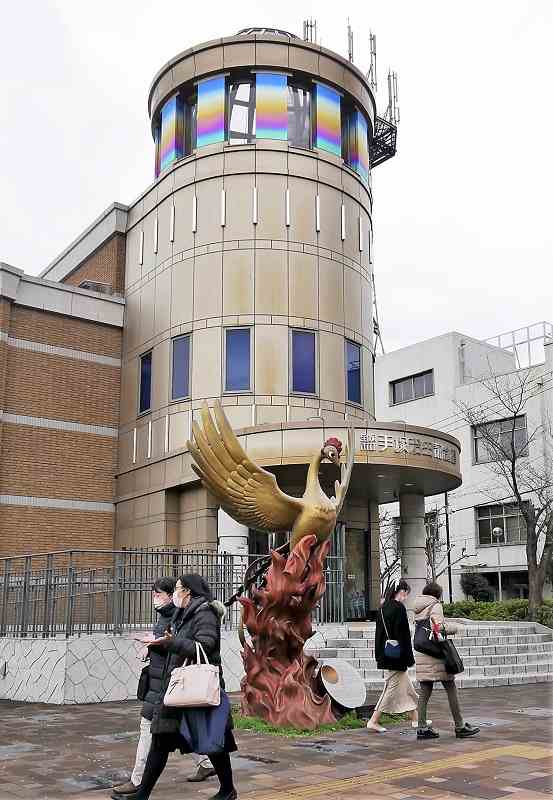 A special exhibition is being held at the Osamu Tezuka Manga Museum to commemorate the 70th anniversary of the serialization of his masterpiece "Tetsuwan Atom" (Astro Boy) until June 27.
The exhibition features 280 items, including autographed manuscripts, published magazines and magazine supplements, as well as a 3D exhibit depicting the birth of Atom, the main character and robot boy. The display is activated every 20 minutes.
Atom first appeared in a sci-fi manga serialized in "Shonen," a monthly comic magazine, in the April 1951 issue. The story was about the coexistence and conflict between earthlings and aliens, and Atom was depicted as a supporting character.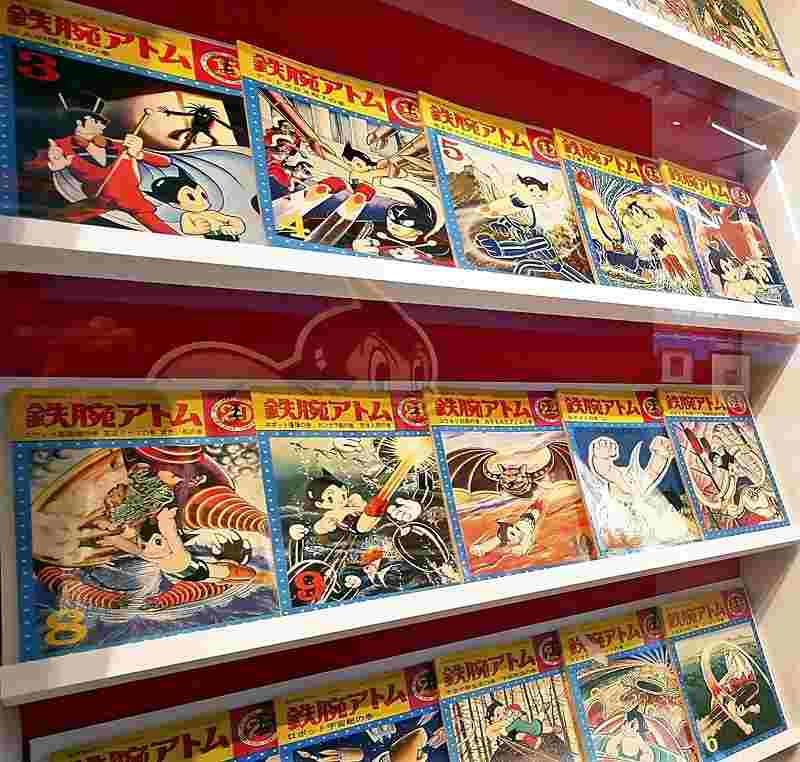 This work was serialized for one year, but later, Tezuka received a suggestion from the magazine's editorial board that Atom be the main character as a human-like robot. This was how Astro Boy began in the April 1952 issue.
Astro Boy continued until the March 1968 issue, when the magazine was discontinued. The work, which was made into an animated TV series, was also serialized in a newspaper for two years until 1969. Atom has been beloved throughout the ages as a character that symbolizes science and technology.
During the 18 years of serialization, Tezuka changed Atom's appearance, expressions and personality according to the times, and the exhibition is designed so that visitors can see how his appearance changed over the years while touring and looking at original drawings and panels.
Tezuka used to cite the replacement of readers over a three year period as the reason for Atom's changes.
"While children progress rapidly, I'm suffering and intentionally changing the pictures and content," he wrote in an essay, adding, "I'm confident I can create something that readers of any age will enjoy."
Atom first appeared in the public eye 70 years ago, but his birthday is April 7, 2003, in the story, which means he is now 19 years old and an adult under the recently revised Civil Code.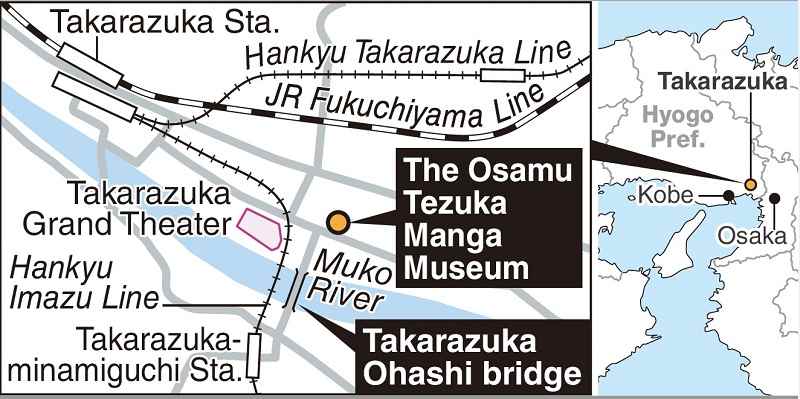 The museum hopes that the exhibition will provide an opportunity for people to think about the relationship between humans and robots — something that is becoming more and more prevalent in the actual 21st century.
The museum is closed on Wednesdays. Admission is ¥700 for adults, ¥300 for junior high and high school students and ¥100 for elementary school students.
---
---
Add TheJapanNews to your Google News feed.