Kochi: Festival clapper-maker struggling to stay afloat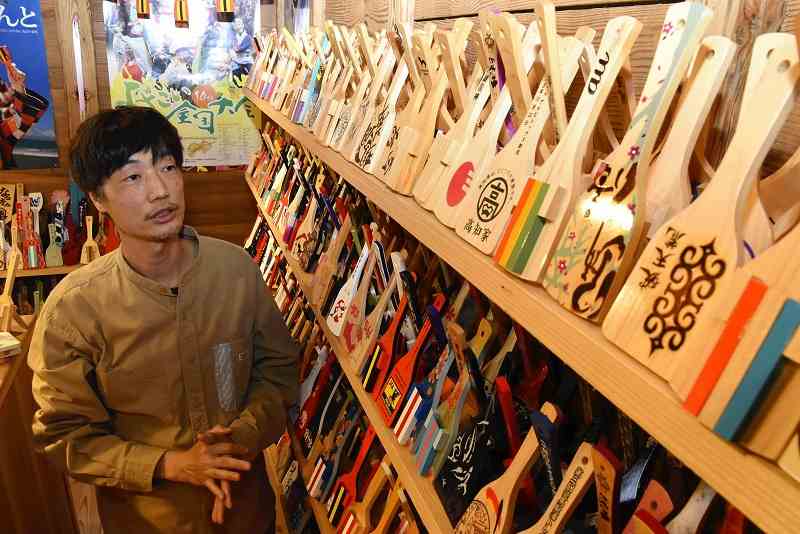 11:30 JST, April 30, 2022
KAMI, Kochi — The coronavirus pandemic has hamstrung production of traditional castanet-like clappers used by dancers at a famous festival in Kochi Prefecture.
Every summer in Kochi City, Yosakoi Festival participants use the wooden clappers — called "naruko" in Japanese — while singing and dancing. Now, Yamamomo Kobo, a major naruko manufacturer in Kami, in the prefecture, may have to close shop due to a sharp drop in orders as festivals and related events continue to be canceled.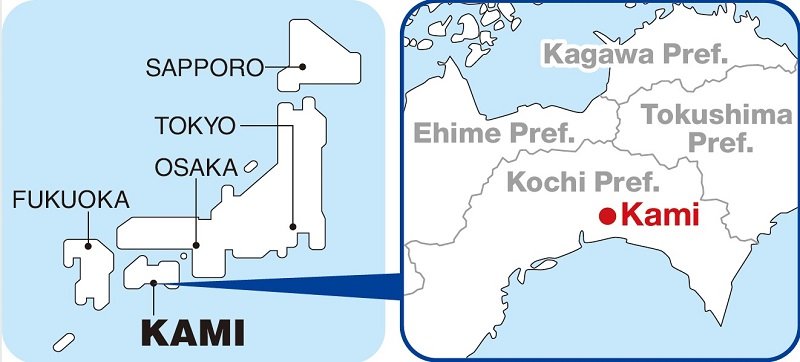 Pre-pandemic, early spring was the busiest period of the year for the company. Each day, craftsmen would cut and paint Japanese cypress timber to assemble around 80 pairs of naruko. However, due to the spread of the coronavirus, the factory has only been operating two days a week since around spring 2020. Some days, the work is completed by noon. Annual sales have plummeted by 90% in the past few years.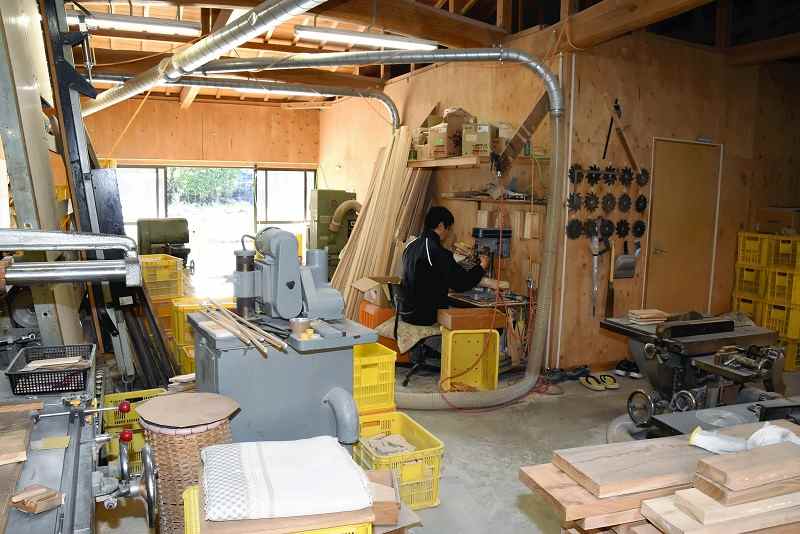 "Even if the festival is held [this year], concerns about the company's survival will remain," said President Yusuke Kumon, 44.
Yamamomo Kobo was founded in 1973 by Kumon's father, Zenjiro, now 82. Initially, the company was a naruko wholesaler, but in 1996, it began manufacturing its own products.
It has developed a slew of original products, including naruko that sport seasonal flowers such as violets and sweet peas, and naruko that can be used as wedding place cards. The firm also makes bespoke items for dancers, such as shamisen-shaped naruko.
In addition to producing unique and eye-catching naruko for dancers in Japan and overseas, Yamamomo has made every effort to overcome the current situation. It has crafted products unrelated to festivals and other events, such as a naruko-shaped tray — devised in collaboration with local high school students — and a naruko-shaped alarm whistle.
The firm's skilled craftsmen have been supplementing their livelihoods with part-time jobs and have even worked for free to try to keep the company afloat. However, such efforts have not been able to stymie the decline in orders for festival naruko.
Kumon started a crowdfunding campaign in early April to raise funds to sustain the company. Festival dancers took to social media to spread word of the campaign, and Yamamomo raised half its target amount in three days. As support spread, people began sending supportive messages, too.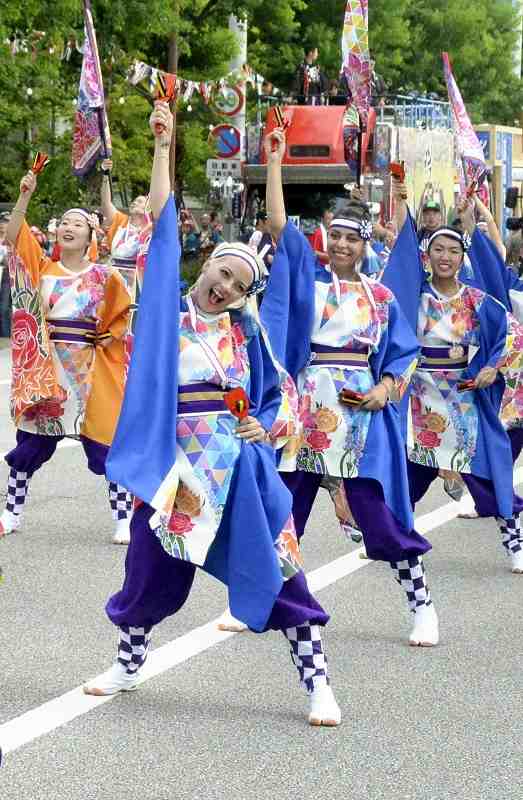 Emiko Tanaka, representative of Kochi Yosakoi Ambassador Kizuna International Team, said she has been using Yamamomo naruko with a cherry blossom motif for more than five years.
"Their superior technology makes the product sturdier and it sounds better than other makers' products." Tanaka said. "Dancers across the world are supporting the company."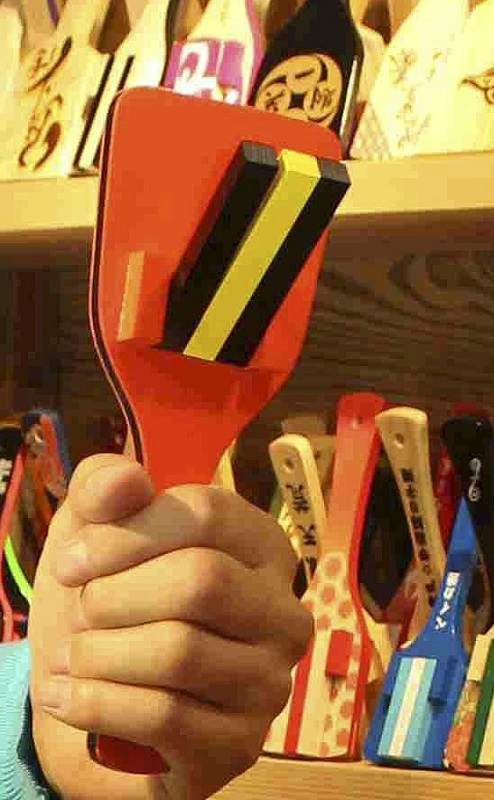 Looking to the future, Kumon mused: "I'm really grateful for all the encouragement. We're determined to weather this storm and repay the favor by making naruko that will be appreciated by many people."
Hokkaido festival uses as well
Demand for naruko increased from 1992 following the launch of the Yosakoi Soran Festival in Sapporo. Mass-dancing with naruko originated in Kochi, but the new Sapporo event combined the traditional Hokkaido Soran-Bushi song and dance with naruko, and developed into an annual event.