Miyazaki: Castle represents entrepreneur's dream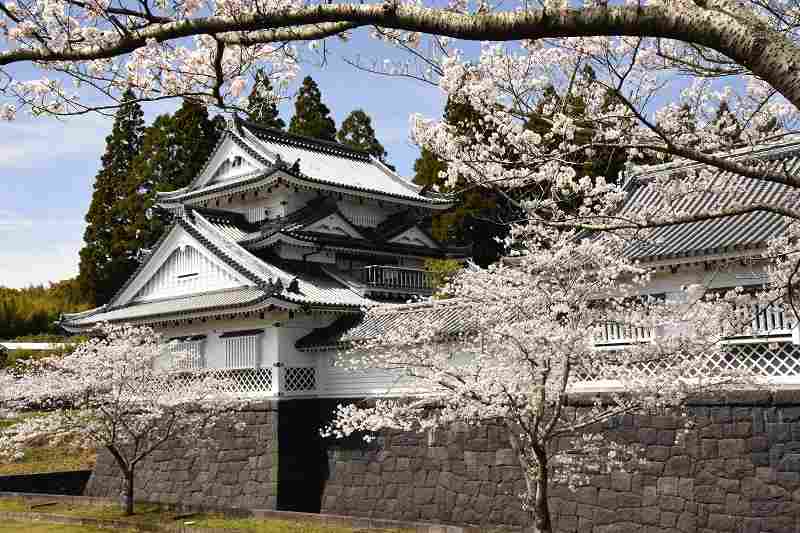 11:06 JST, April 23, 2022
EBINO, Miyazaki — Picturesque Morioka Castle in Ebino, Miyazaki Prefecture, has no connection whatsoever to any major Japanese historical event. The castle is a dream project made real on behalf of entrepreneur Kuranori Morioka, now 88, who had long-been set on building a quintessential Japanese castle.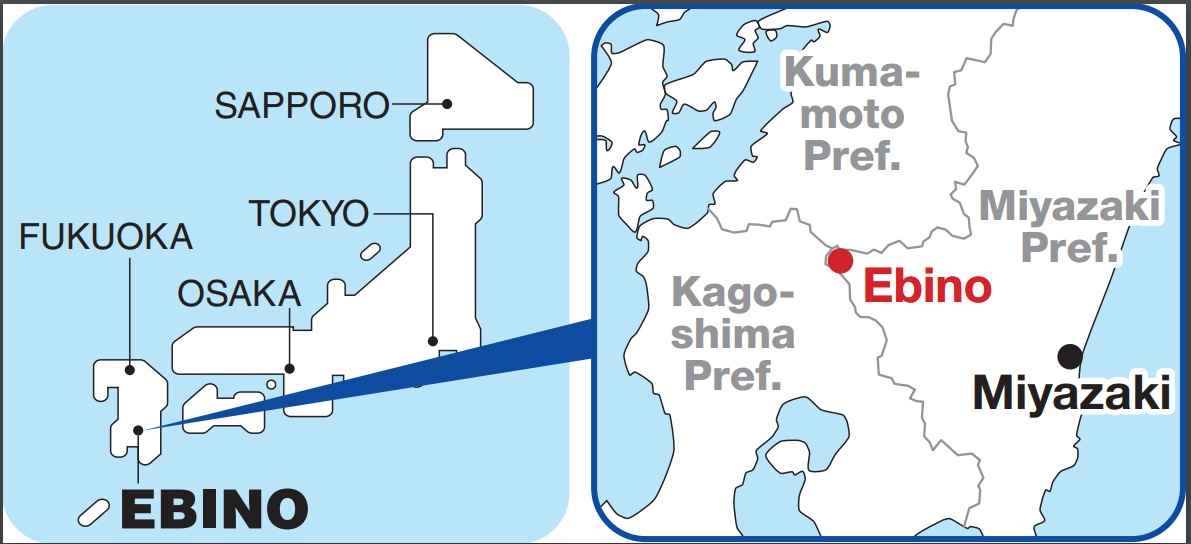 When I visited the castle in late March, there were cherry blossoms everywhere.
The entrance, Otemon gate, is about 25 meters high. Upon entering the castle grounds, I found a Japanese garden with about 70 pine trees, more cherry blossoms, azaleas and other seasonal flowers.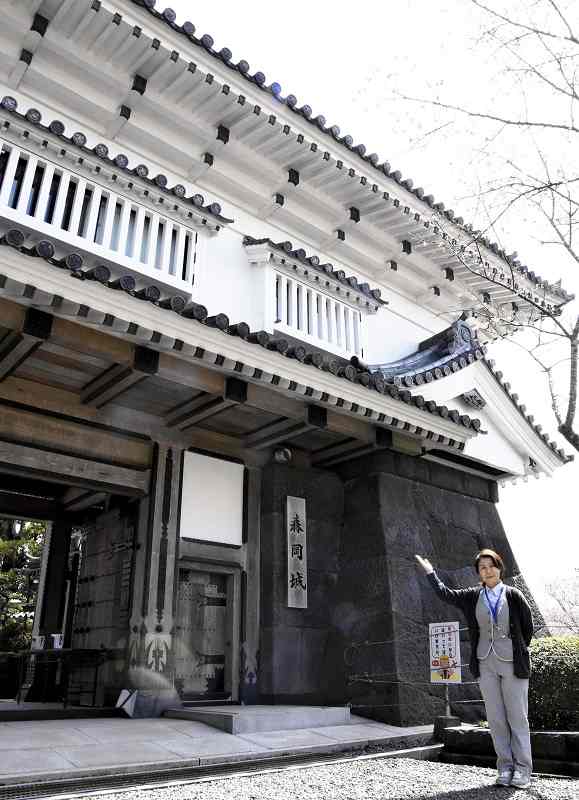 The castle's builder is an Ebino native and currently the chairman of a real estate company in Osaka Prefecture. The castle is maintained and managed by Morioka Sangyo, a local construction company that operates as a member company under Morioka's group.
According to the company, Morioka completed his apprenticeship as a carpenter before he moved to Osaka when he was about 24 and established a company. Involved in the architecture industry since his youth, he had long-dreamed of building a castle that would represent the pinnacle of Japanese architecture. To realize this dream, he purchased land about 47 years ago in his hometown and started building.
Bigger than Tokyo Dome
Morioka Castle covers an area of about 50,000 square meters — larger than the area of Tokyo Dome's building. A massive amount of stones collected from local quarries and other sources were used to erect the stone walls. Morioka visited various locations to carefully select the plants and trees for the grounds as well as the large trees for construction materials.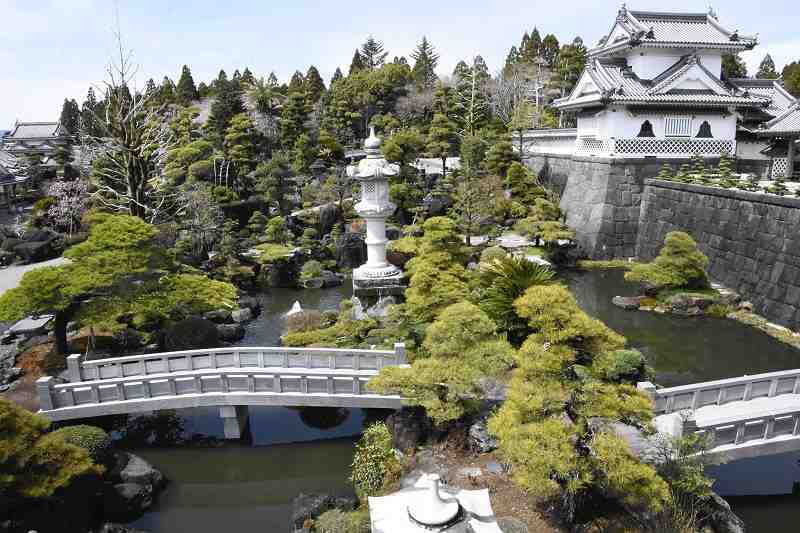 The company said Morioka returned monthly to his hometown from Osaka to direct the castle's construction. The construction is estimated to have cost several billion yen.
After much labor, it opened to the public in 2005. There are a total of 11 buildings, including six grand white-walled turrets. Inside the turrets, visitors can see wood beams about 1 meter in diameter and other carefully crafted features.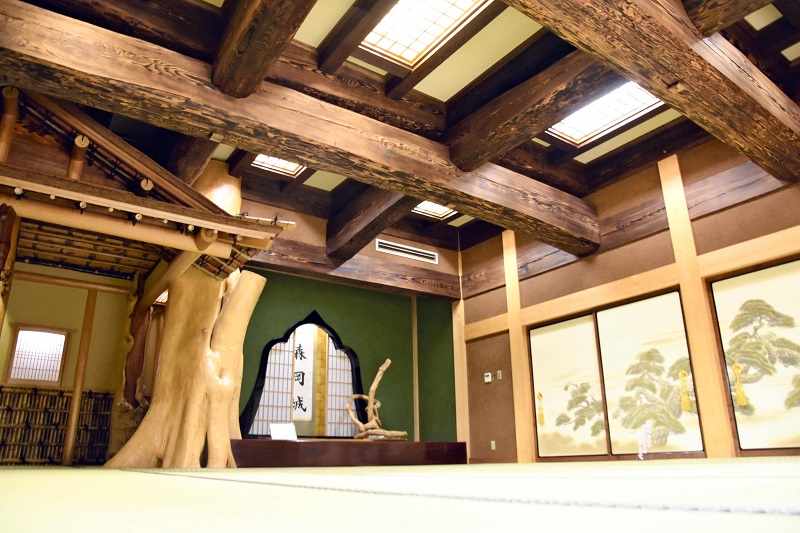 Since opening, the busiest year saw about 10,000 guests visit the castle. In addition, couples have taken their pre-wedding ceremony photos at the site and cosplayers have used it for backdrops in their photo shoots.
Due to the spread of the novel coronavirus, Morioka Castle had been closed to the public since February 2020. But in late March, the pretty place was chosen as a stop along a hanami tour organized by the city's tourism association.
A garden on the grounds has yet to be completed.
Admission to the castle is ¥1,000 and junior high school students and younger get in for free.