Role models: Theme park depicts life in microcosm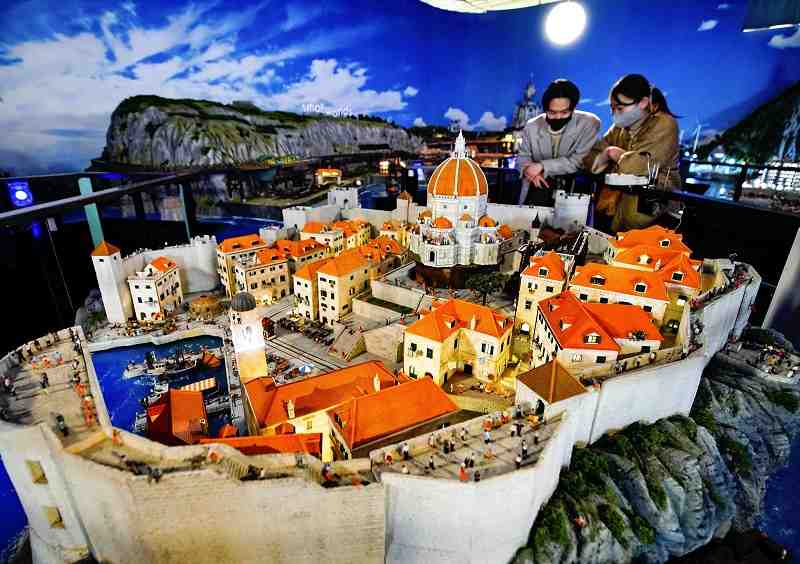 12:51 JST, April 19, 2022
Covering about 8,000 square meters, Small Worlds Tokyo is one of the world's largest indoor miniature theme parks. The park spans six differently themed areas and features detailed 1/80th-scale models of buildings, objects and people.
Once an hour at the Space Center area, visitors can watch a miniature reenactment of a Saturn V rocket launch. The Saturn V was used by the U.S. National Aeronautics and Space Administration in the 1960s and 1970s to transport astronauts to the moon. A close look at the diorama reveals a fastidious attention to detail, such as depictions of mechanics and staffers preparing for the launch — one can almost hear them calling out to each other.
The Global Village area, meanwhile, features cities modelled on Asian and European cities, such as London from the Industrial Revolution era. Again, close observation reveals bygone days in microcosm: a man proposing to a woman in the corner of a castle; people fighting outside a restaurant. Each character seems to be brimming with life.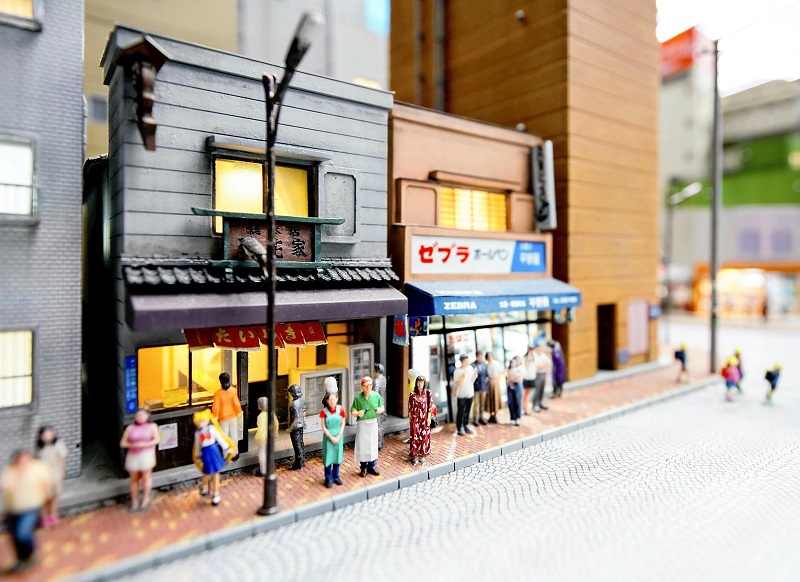 The park also boasts areas themed around popular anime, including "Sailor Moon" and "Evangelion."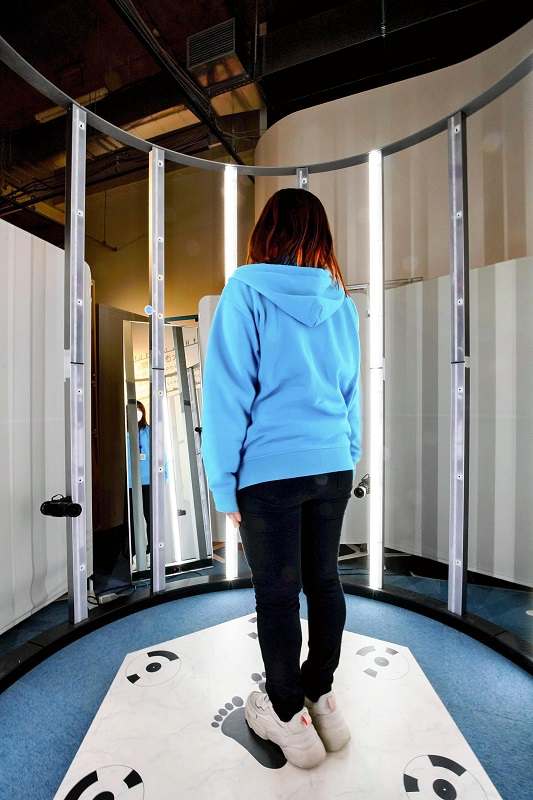 Using a 3D scanner, visitors can make a miniature version of themselves, which can be placed in an area of their choice for an additional fee that ranges from ¥4,800 to ¥9,800 for a full year. According to the theme park, some people have used this service to become an "official resident" of an area, creating an alternative "life" for themselves amid the novel coronavirus pandemic, during which many people have been staying at home.
The possibilities are endless. For example, if you are a mountain-climbing enthusiast, you can create a tiny version of you and your friends in mountain-climbing gear, and have the figures scale a peak in one of the park's six areas.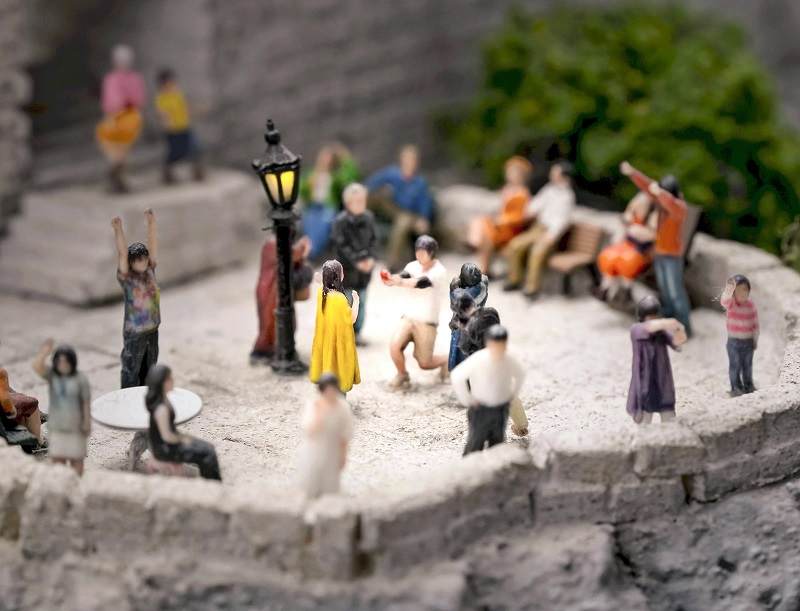 Alternatively, couples who have been unable to embark on a honeymoon can vicariously enjoy a joint "trip" through alter egos placed inside the park.
Visitors can enjoy viewing and photographing figures going about their everyday business. Indeed, many patrons are taken aback by the elaborate reproductions of buildings and interiors.
"Japanese people in particular respect things that have been reproduced down to the smallest detail," said Small Words Inc. President Masahiro Kondo. "There are things that only precise representations can express."
Small Worlds Tokyo
Opened in 2020. The park's dioramas alternate between day and night every 15 minutes. Congestion at the park can be checked by visiting the official website.
Address: 1-3-33 Ariake, Koto Ward, Tokyo
Hours: 11 a.m. to 8 p.m.; door close at 7 p.m.
Admission: ¥2,700 for ages 18 and older, ¥1,900 for ages 12 to 17 and ¥1,500 for ages 4 to 11.