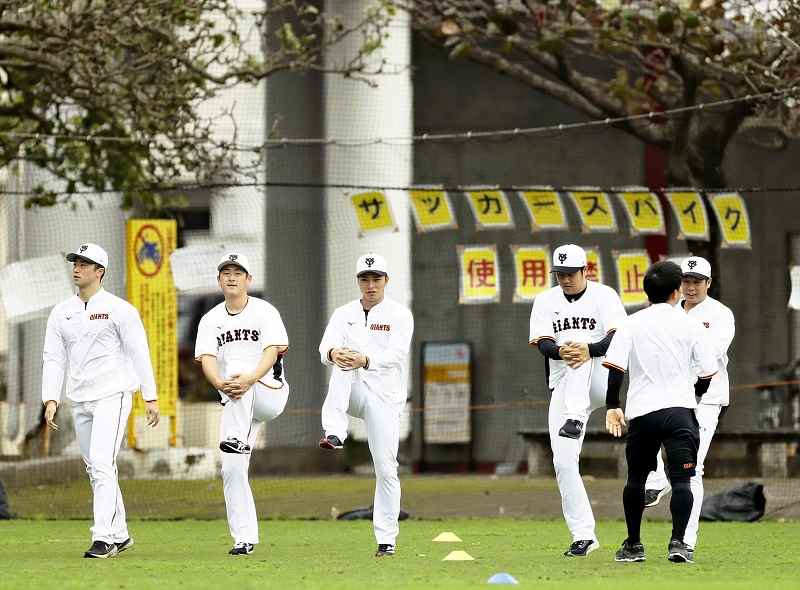 13:50 JST, March 12, 2022
As Japan's pro baseball teams prepare for the season ahead, the crack of balls on bats and thumping into gloves resonates throughout Okinawa Prefecture.
Okinawa, which is celebrating the 50th anniversary of its return to Japanese sovereignty this year, has been the base for spring training camps for over four decades, thanks to a baseball executive who was looking for a warmer place to train.
It has been a win-win situation for both sides, as Nippon Professional Baseball gets an ideal and close location for training and the prefecture gets a welcomed economic boost.
It all started with the Nippon Ham Fighters (now the Hokkaido Nippon Ham Fighters) in 1979, although Takeshi Kojima, the general manager at the time, was not particularly impressed when he scouted a location in Nago.
"The ballpark was no better than sandlot baseball level, and there was no way I could say, 'This is the place,'" recalled Kojima, now 79.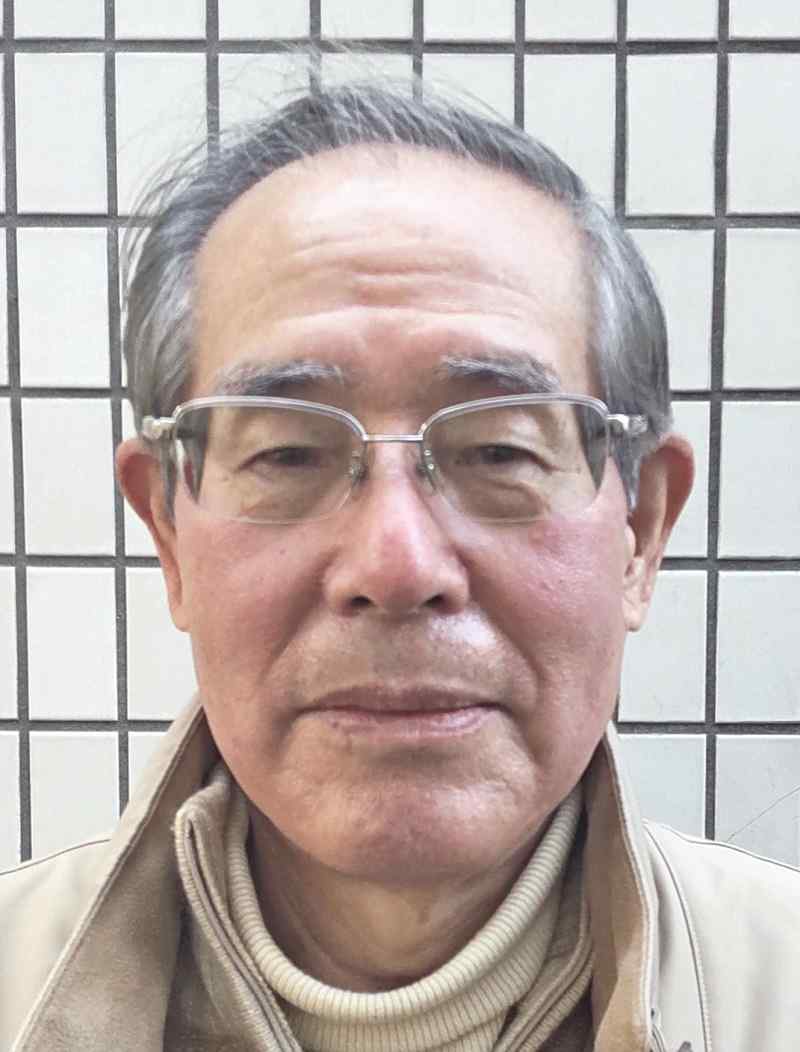 Up to then, Kojima said the team had held its spring camp in Tokushima Prefecture. But the players found it so cold at times, that they needed to light bonfires.
Noting the major leagues escape to warm-weather locations in Florida and Arizona for spring training, Kojima turned his eyes to Okinawa and its tropical climate, although it was lacking in quality facilities. The Fighters chose Nago after the city government made a determined effort to get the team to come, and first dispatched their veteran pitchers for training.
How bad was the stadium? The outfield fence was made of concrete blocks with open holes, while drainage ditches ran inside the playing field. In the new bullpen that was built, a large mix of pebbles and broken pieces of coral were sometimes unearthed in the mound.
But the locals, seeing the camp as a new means to spur tourism, rushed in to fix each problem that cropped up. "We could totally feel the enthusiasm of the local community," Kojima said.
Economic effects
Word soon spread to other teams that had been holding their camps in Kyushu and Shikoku, and from 1982, one after the other began making the move to Okinawa.
Stadiums were built around the prefecture, and the teams would come accompanied by many fans, creating a revenue source during what is otherwise the offseason for tourism. The Yomiuri Giants set up camp in Naha in 2011, and this year, nine of the 12 teams are having camps there.
The economic impact from dining, lodging and other aspects has increased year after year, according to Naha-based Ryugin Research Institute Ltd. In 2019, the year before the start of the pandemic, it reached ¥14.1 billion as more than 400,000 spectators came to the ballparks.
Inspiring local talent
For children in Okinawa who dream of becoming pro baseball players, the opportunity to see their heroes up close provides great inspiration. It is no coincidence that more and more are going on to pro careers of their own.
Fukuoka SoftBank Hawks pitcher Nao Higashihama was once one of those starry-eyed children growing up in Uruma, when he would make the rounds of the ballparks.
"I got a sense of the global level of play that I would never have been able to imagine if I had just spent my days ordinarily," Higashihama said. "It was a great place to grow up."
One year, he got a ball hit by the Giants' Daisuke Motoki, now the team's head coach, into the bleachers during batting practice ahead of an exhibition game against the Chunichi Dragons in Chatan. It furthered his desire to become a pro who would eventually lead in the Pacific League in wins in 2017.
Saitama Seibu Lions pitcher Kaima Taira, a native of Ishigaki, said that up to his last year in junior high school, he visited the Chiba Lotte Marines' training camp every year and attended baseball clinics there. He recalls his surprise at the power he saw watching a farm team game.
"There are even players on the farm team who can hit such home runs," he thought.
U.S. forces' team provide stiff test
Since first setting up camp, the Fighters' annual stay in Okinawa has produced many memorable episodes, perhaps none more so than the team's games against a U.S. military forces' team in 1985.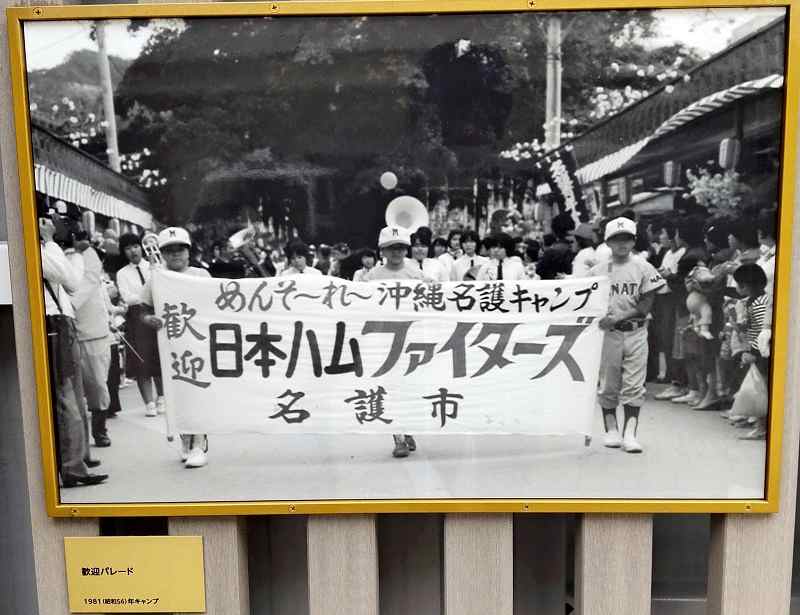 Only a few teams were training in Okinawa at the time, making it difficult for the Fighters to find opponents for exhibition games. Kojima, while meeting with senior officers at the Kadena Air Base, suggested a goodwill game with the Fighters, and the U.S. side, which had a number of players with minor league experience in its ranks, accepted the challenge.
"An officer said, 'We can put together a strong team if we draw from the 7th Fleet,'" Kojima said.
Backing up that confidence, the left-handed starter kept the Fighters at bay and the U.S. team jumped out to a lead. But the pride of the pros came through and the Fighters managed to come back and end up with a decisive victory. The stands were filled with a large crowd of locals, who cheered on both teams.
Kojima, who would later serve as team president and as acting owner, frequently visited Okinawa even after his retirement. "It is a place filled with memories," he said.
Add TheJapanNews to your Google News feed.