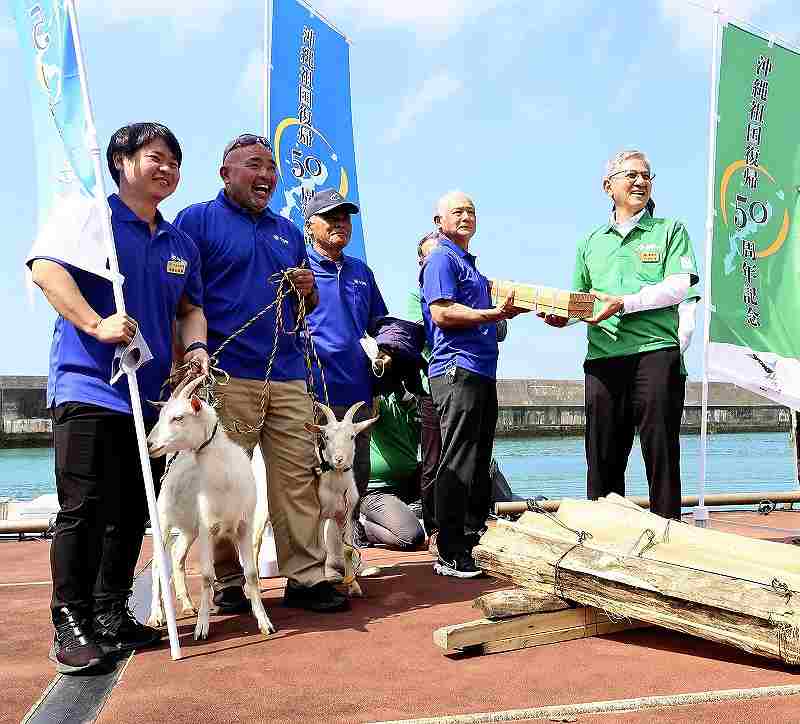 11:09 JST, March 12, 2022
A ceremony re-creating the bartering of goats and lumber was held at a fishing port in Kunigami Village in Okinawa Prefecture on Feb. 28, as a ship arrived from Yoron Island in Kagoshima Prefecture to commemorate the 50th anniversary of Okinawa's return to Japan.
Kunigami and Yoron residents often met at sea before Okinawa's return to Japan despite being separated by a border. People from both sides took advantage of the proximity to encourage each other.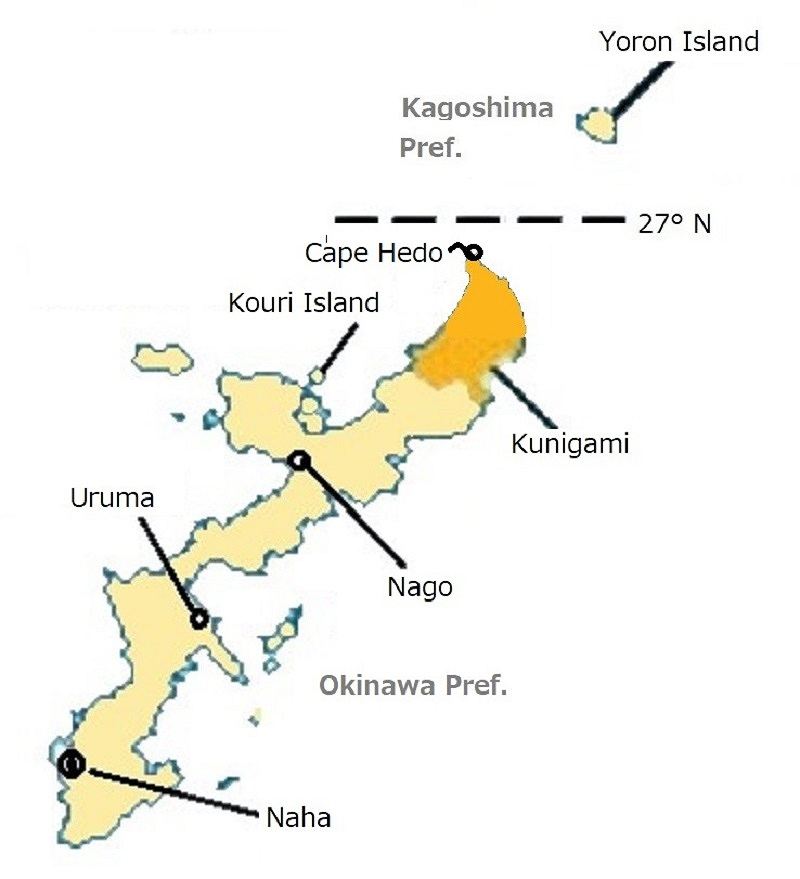 The two municipal governments reenacted a maritime meeting that took place on April 28, 1952, the day the San Francisco Peace Treaty took effect and Japan regained its sovereignty. Prior to the reenactment, they held a ceremony commemorating the bartering that the two had done for centuries, as forest-covered Kunigami is rich in lumber and Yoron Island is known for livestock.
A fishing boat with two baby goats on board left from Chabana Port on Yoron Island and headed for Ginama Port in Kunigami on Okinawa Island. Upon arrival, the boat was welcomed by people from the village who were whistling and cheering with their hands raised.
The Amami Islands, which include Yoron Island, were returned to Japan in 1953. They were separated from Okinawa at the 27 degrees north latitude mark. The distance between Yoron, the southernmost island of the Amami Islands, and Kunigami, which is located at the northern tip of Okinawa Island, is about 23 kilometers.
The meeting-at-sea event began in 1963 by residents of both sides wishing for the early return of Okinawa. They used to meet at the 27 degrees latitude mark and shake hands.
Add TheJapanNews to your Google News feed.